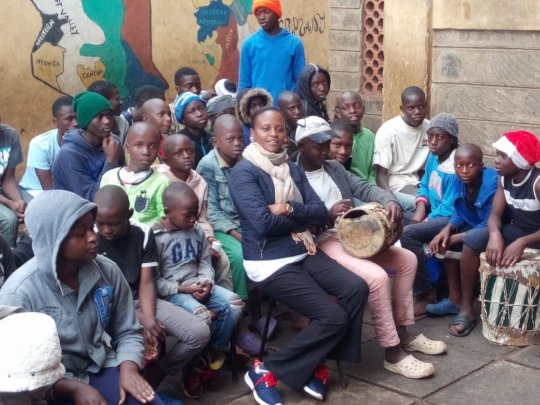 ChallengeAid are pleased to announce that the doors of St Benedict's School of Hope in Mathare were opened this week. Over 100 local young people, parents and the local community joined us on the day to hear about how the centre will work and to look at the resources and teaching aids on offer. Since embarking on our fundraising journey, the SoH committee have worked had to get everything ready, Volunteer Supervisors have undergone their training, resources have been purchased and tables made.
There was a real air of excitement at the centre during the launch with lots of happy young people keen to enrol and to start using the resources available. We are looking forward to the first full week of operation next week. Since we last got in touch, we have continued to raise funds for the School of Hope, after school study club and are now only £741 away from target. We couldn't have done that without the 91 amazing donors who supported the project, so thank you all from all of us but especially from the young people of St Benedict's who'll be enjoying the School of Hope for many years to come.
Thank you all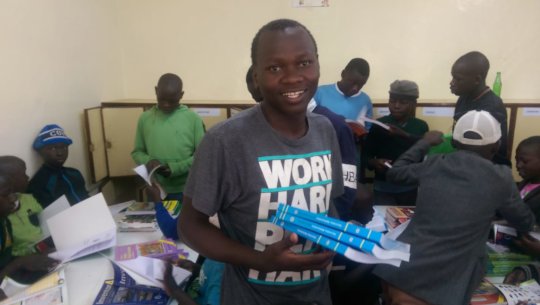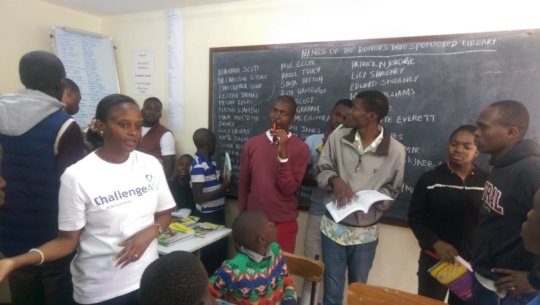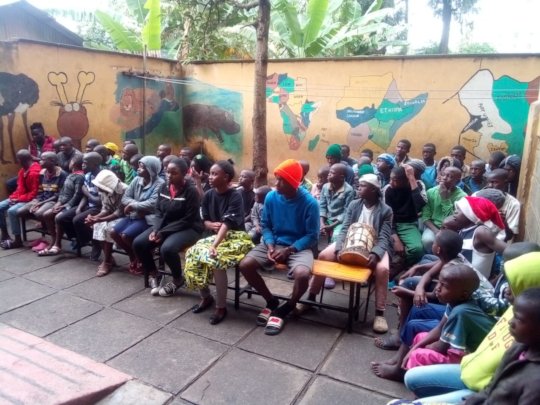 Links:
Good Afternoon,
A quick update from ChallengeAid......
It is school holiday time in Kenya and Tanzania, so we are all busy working on getting our new Schools of Hope ready for term two of the academic year in a few weeks time.
We have received £4300 via Global Giving which is on its way to the School of Hope committee at St Benedict's School of Hope so that resources- text books, class readers, exercise books and teaching materials can be purchased. All the renovations have been done and the building itself is ready. The volunteer supervisors have been appointed and are undergoing initial training and are raring to go and we know that the children of the local community can't wait to enrol. One of our team will be meeting with the centre manager next week to ensure we can be open by the end of the month.
So, we wanted to say a huge big thank you, diolch yn fawr and asante sana from all at ChallengeAid to all of our amazing donors. In our next report we hope to have pictures of St Benedict's School of Hope as it opens its doors.
We will be participating in the Global Giving August 'Little by Little' matching campaign where any donations under £42/$50 will be matched at 60% while funds last. Any support that you can send our way would be amazing!
https://www.globalgiving.org/projects/st-benedicts-school-of-hope-mathare-kenya/
Thank you for your continued support from all at ChallengeAid.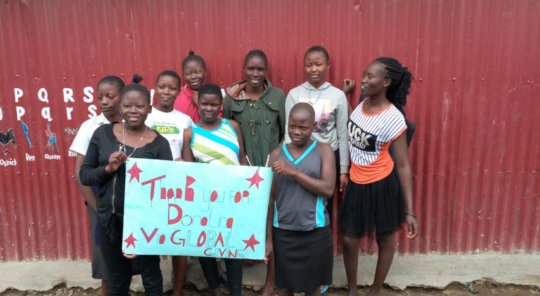 Hello from all of us at ChallengeAid
We wanted to take this opportunity to thank all of you for your generous donations to our St Benedict's School of Hope project via Global Giving over the last three weeks.
We are really happy to announce that we achieved the $5000/£3990 goal to 'graduate' from Global Giving and to remain with them, this will give us a platform to be able to reach out to more donors over time and to publicise all our projects.
So currently we have raised a brilliant $6021/£4750, which means the target for St Benedict's School of Hope is now clearly insight.
The organising committee has met and volunteer supervisors appointed and training has begun. We can now start making sure the building is fit for purpose and that resources are ordered, and we hope to be opening to students very soon.
You can continue to read about our progress via Social Media- https://www.facebook.com/www.challengeaid.org/
https://www.instagram.com/challenge.aid.official/ and continue to support the project here https://www.globalgiving.org/projects/st-benedicts-school-of-hope-mathare-kenya/
On behalf of the whole team and the children of St Benedict's School of Hope, thank you for your continued support.
WARNING: Javascript is currently disabled or is not available in your browser. GlobalGiving makes extensive use of Javascript and will not function properly with Javascript disabled.
Please enable Javascript
and refresh this page.