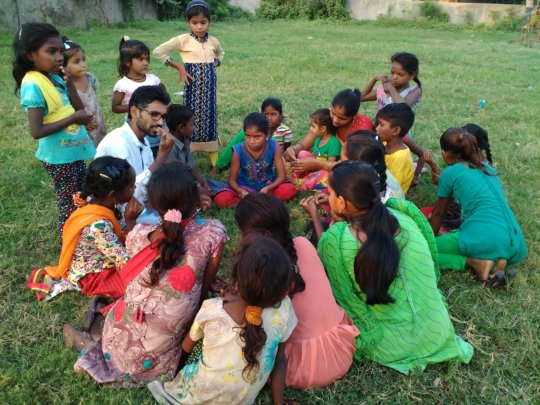 Gram Vikas Trust's prime focus is to educate girls, strengthen the society with educating the marginalized group. Education is the only door to step in to the competitive world. And to get education for the marginalized people of Jhagadia block sometimes not that much easy. The tribal people of this block faces many challenges.
"Until you spread your wings, you have no idea how far you will fly."
- Unknown
Gram Vikas Trust (GVT) is reaching to the unreached girls to provide a hand to bright their future, who sometimes are less focus of the society. GVT has a strong rapport with the government primary schools, which we use to identify the needy girls who needs support in getting education.
Education is important, but there are many loopholes in the system, the village people have some misconceptions, not giving importance to education and other challenges are there to face while working with the community and government system. Though we are working to change the mindset of the parents, motivate the teachers to educate the children, supporting the students to come to school every day and other aspects so that the parents and specially the girl can understand the importance of education.
In many cases we have seen if the girl gets drop out after the 8th class, their parents marry them. We are engaging the parents and community members to make them realize the importance of education, with Mohalla meeting, going door to door visits to understand the root cause of the parents and child why she has left the school, or why she is irregular in the school.
Only provide material help will not make them to understand the importance of education, we are trying to make them realize with their active participation in school related activities. If a girl will get good education she will be able to make change in two families.
Help us to support in girls education, to make their life brighter and help us by giving your valuable inputs to work in a better way.