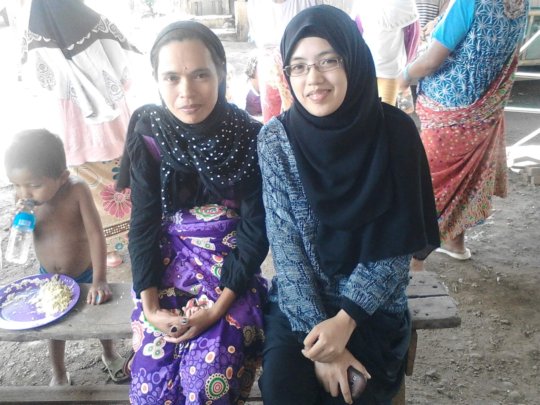 Amal is one of our current volunteers, she hails from Ramain, in the province of Lanao del Sur. One day, she aspires to become a teacher. Amal has been working with disadvantaged women in one of the poorest areas of the country that has been affected by conflict for many years. As well as developing our volunteers to become leaders, one of our project aims, is for them to inspire others, especially from the grassroots, to work for peace. It is vital for a successful peace process that more women are involved.
Recently, Amal was requested by Jesuit Relief Services, an international Catholic organization, to talk to 35 women from both Christian and Muslim conflict affected communities in Lanao del Norte.Amal's talk was on the 'importance of the role of women in the peace process and community peacebuilding initiatives'. She shared her experiences of growing up with conflict and how she became involved in peacebuilding. She was able to connect with the women because she has gone through the same difficulties and could communicate with the women in their local language.
Your generosity and support not only makes a difference to the life of Amal, it also gives her the chance to help and inspire others.
Thank you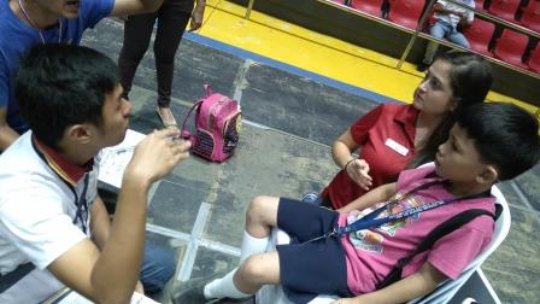 Dear Friends and Supporters,
Once again a big thank you to all of you who continue to support our work here in the Southern Philippines.
As a deaf child waits to get his new hearing aid fitted, a KI volunteer interprets the instructions given to him using Filipino Sign Language. This is just one small way that our young volunteers help to bridge the divide between Christians and Muslims in the Philippines. Nasim and Saidomar are placed at Philippine Accessible Deaf Services, an organization based in Cebu city in the Christian dominated central region.
They are learning Filipino Sign Language so that they can communicate with the people they work with, namely the Christian Deaf Community. The two young men live and work with the community, learning about a different culture but also sharing their own culture and beliefs. This helps to break down the prejudices and misinformation that often leads to misunderstandings and intolerance.
Nasim and Saidomar at first found it difficult to immerse themselves in deaf culture but now they are able to communicate better, they are forging friendships that will last a lifetime.
Thank you for reading
Mariam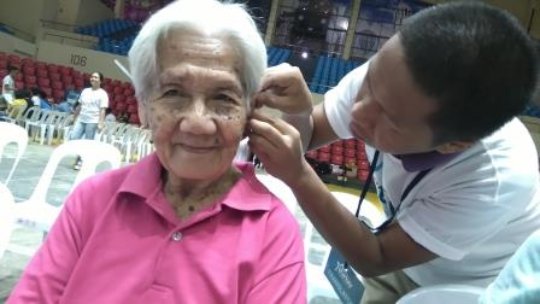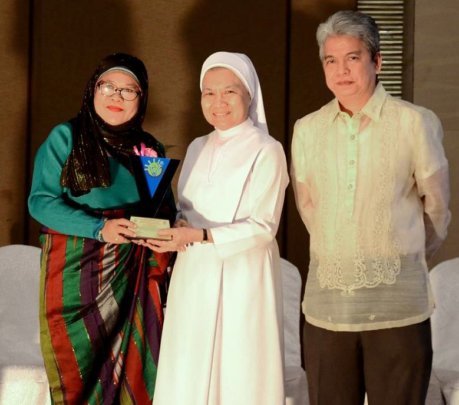 Dear friends and supporters,
As we begin a new year, I would like to give my warm wishes to you all and a big thank you to all of you who helped our program during in 2015. Your donations contributed to the training and placement of our 10th Batch of Youth Volunteers for Peace. Since beginning their placements in September 2015, the 9 volunteers, consisting of 6 women and 3 men, have already helped to improve the lives of around 1,900 people. Also be aware, that through your donations, you are helping to improve the lives of young people from Mindanao and to reduce some of the factors that are drivers for conflict here in the Southern Philippines.
We are delighted to announce that KI won the "Search for Outstanding Volunteer - Organizational Category", given by the Philippine National Volunteer Service Coordinating Agency (PNVSCA) during the Search for Outstanding Volunteers (SOV) 2015 Awarding Ceremony held last 10 December 2015 at the Crowne Plaza Manila Galleria, Ortigas Center, Manila.
The SOV is an annual activity that aims to recognize the work and good practices of Filipino volunteers across the nation in building strong communities. Volunteers in several categories were recognized chosen from among 78 contenders from all parts of the country.
Although KI has won several international awards, it is the first time KI's work and its volunteers have been recognized nationally and we are truly honoured by the award. Preceding this, KI also received the award for Regional Qualifier to the 2015 SOV Organization Category. The award is in recognition of KI's exemplary and outstanding contributions in the socio-economic development of the region and for being an instrument of hope and inspiration to the youth through volunteerism.
We are proud to see the work of our volunteers recognized by our nation and you should also feel proud that you donation helped to achieve this.
Thank you for your support
Mariam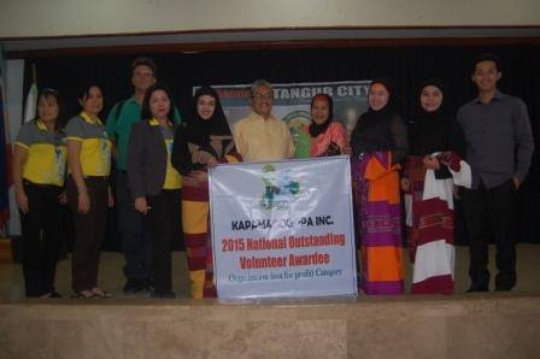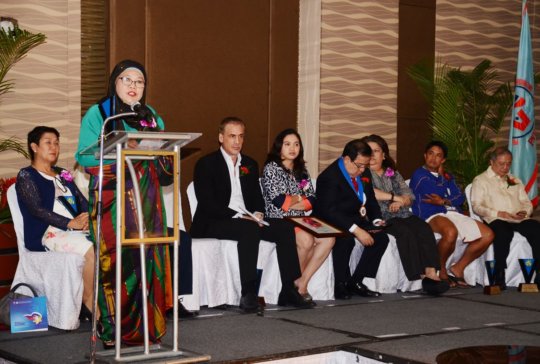 WARNING: Javascript is currently disabled or is not available in your browser. GlobalGiving makes extensive use of Javascript and will not function properly with Javascript disabled.
Please enable Javascript
and refresh this page.