BTA Report for July-September 2013

In the text of 2nd Corinthians 3:17 it says, "If anyone is in Christ, he is a new creation. Therefore, the old has gone and the new has come."

The Lord has abundant blessings for Children of the Nations Sierra Leone. The academic year ended peacefully in July 2013. In September 2013, another new academic year has started. We are thankful for God's grace in providing a feeding program for our children, which is helping them learn and keeping them good looking in their school life.
Currently we have hired 21 new teachers for the 2013/2014 school year to replace teachers that have left. God has made this possible for us and his blessing is shinning on us.

The BTA food has had a great impact in transforming our school going children. As they come to school hungry, they always return home with smiling faces to their parents. They are happy because they get their daily meal at school and they have good teachers teaching them. This of course makes the difference and uniqueness of our school as compared to other community schools in a rural setting.

The enrollment in the primary school has increased from last year. Community parents are bringing their wards for admission every day because of the high quality of standard in our school. We look forward to the promises that God has for us and the children in transforming them in their nation.

The child stories will come in our quarterly report in due course. The statistics of our school results have been high. In the NPSE results, our highest student got a score of 306 out of 500. The inter grade passes were very good.
We are hoping and praying that things will be good for us this school year.

May God bless you all for funding our school's feeding program.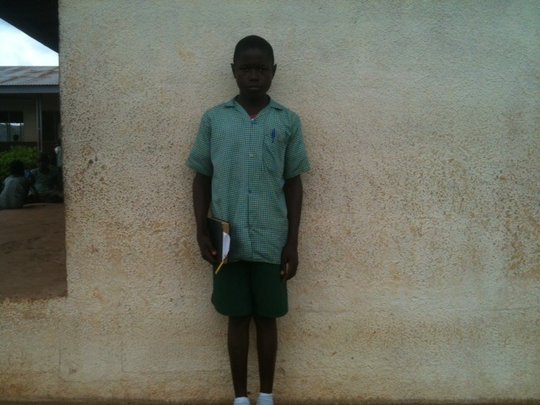 Praise be to the almighty for the wonderful blessing that God is giving to COTN-SL As we round up the school year, the children have been eating daily in the week. A healthy living means good nourishing balance food. Our school going children in Mallory Jansen Memorial School Ngolala always pray for those that are funding the BTA program through Aunty Sarah.
Learning in our school is gradually improving when looked at the previous years. As a rural community setting, children learning is a two way track in quality education. One of this is the commitment of parents in encouraging their children to come to school daily. The result is the external examinations which have been encouraging. The organization is very proud including the entire student because COTN-SL schools are fed with daily meal. For this reason the nursery children are always present. The BTA program is contributing in the transformation process in upper Banta. The parents are very happy as their children desire to learn and they willingly come to school without demanding for money since most parents in our community are low income earners. Through the joint support of BTA, COTN-SL and WFP the Banta Kids are happy with their daily meals.
Children Stories
A 13 year old boy in class five lives with his Mother and Father in the same village called Wubangay which is about 3 miles to Ngolala School. He has five sisters and three brothers. According to him, BTA has done a lot of goodness to his life. He always comes to school without his parents giving him lunch. He says as long as there is BTA in school, he always attends school expecting food during lunch which makes him very happy. The food is delicious and well cooked. The cook brings food and serves every child in class. He prays that BTA will continue for the feeding program when he goes to secondary school in Mallory Jansen High school Ngolala.
A 12 year old girl in class 5 is presently staying with her Mother, a single parent. Her Father abandoned their home when she was three. She has two brothers and two sisters who are all attending the same school at Ngolala. According to her, her prayer is that BTA food continue to help feed other children in the villages were COTN-SL schools exist. She thanks BTA donors for their very good support to the children who are feeding on the BTA feeding program.
And another 12 year old girl in class 3 is staying in Dodo village which is two miles away from Ngolala where the school is. She walks on foot with other children to come to school. But she enjoys her schooling because of the BTA food in school which she feeds on daily. But she hopes that the food the children are getting will help them to learn more for the development of their community. She says, 'I pray to do well in school to pass all my exam because such opportunity that BTA is giving to me is so great.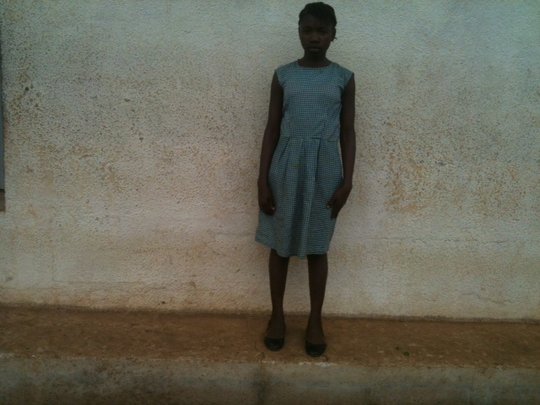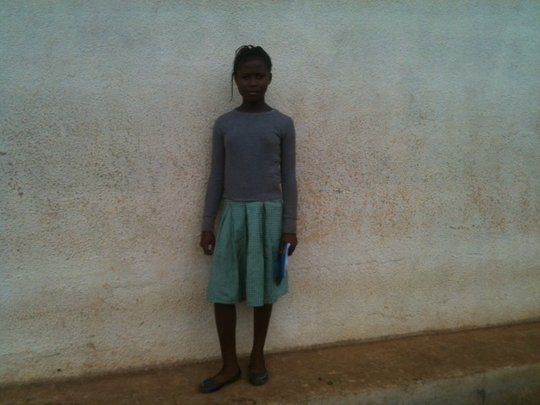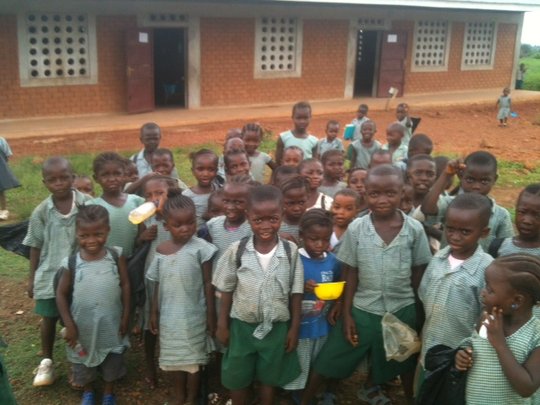 The provision of the BTA feeding programmed in Ngolala, Mallory Jansen School has been very encouraging over the years. The founder aunty Sarah has been very instrumental and very devoted to see COTN children in Ngolala do not
come to school hungry. On the things that the students and Ngolala community people appreciates is that their children are been encouraged to attend school every day because they are having feeding programme.
The help of WFP for fifty days in the school to that of the BTA is carthering for over six hundred students, who are currently in our statistic. Every body in Ngolala and the COTN family are praying for aunty Sarah to continue her devoted services in helping those needy children in the Children of the Nation s Organisation.we ask for your great support and love shown to children's in Sierra Leone.

CHILD STORY
Tommy a thirteen year old boy in Ngolala community. He is
attending Mallory Jansen Memorial Primary school in class six.mhis
parent hails from Walihun village in Bumpeh chiefdom. According to
Tommy, they are six in a family to their parents. COTN being the only
good school in their area, Tommy was fortunate to attend school in
Ngolala because his father got a job in COTN.

Tommy is a happy boy in school, as he attends school every day. He
says one of the things that interest him most is the learning in COTN
School and daily meal that children feed on in school. His father went
on saying that as long as pupils get continued feeding of BTA, they
will not depend on their parents for lunch to bring to school. He
enjoys reading and doing mathematics as he would like to do medicine
when he grows older in life. Tommy is staying with his father at
Ngolala junction; where other opportunities for learning are available
to him. He wishes God's blessing for those that are helping to provide
BTA food especially Aunty Sarah

CHILD'S STORY
A fourteen year old Mariama is attending Mallory Jansen
primary school in Molalla upper Banta chiefdom Moyamba District Sierra
Leone. His mother is a single parent with four children who are
attending school. Mariama's father died during the war when she was a
small baby. According to her, COTN is a family Organization where children are transformed in a
holistic care. The admiring thing she enjoys is the way children are
cared for and feeding programme everyday in school. The feeding
programme in the COTN School is of great importance to many children
and the community. Children who get food in school, do not brother
their parent for lunch hence they cannot afford to give them food
at home in the morning.

She says lord blesses the providers for BTA which makes them healthy and
strong. She enjoys her reading class every morning in school. Mariama
would like to become a Nurse when she finished school to help her COTN
family brothers and sisters.

CHILD'S STORY
Veronica is a twelve year old girl in class five in Mallory
Jansen Memorial Primary School Ngolala. She lives with her parents who
do not know anything about learning. She says, she is very happy in
attending school in COTN Organization. Her father and mother are poor
farmers who bearly provide food for their daily meal. Vero's as she is
called has passion for her student friends. When she asked, she says
God's love is a union of transformation therefore she is blessed to be
in the COTN family of Sierra Leone. Being a God fearing child, she is
praying that she grow up to be a good girl to help her community. She
goes to church every Sunday and share God's story with her friends.
One thing she feel about the school is, learning is very good as
compared to other school that has started in Ngolala, the students
enjoy a great deal of the feeding programme of BTA every day when they
are in school.
WARNING: Javascript is currently disabled or is not available in your browser. GlobalGiving makes extensive use of Javascript and will not function properly with Javascript disabled.
Please enable Javascript
and refresh this page.