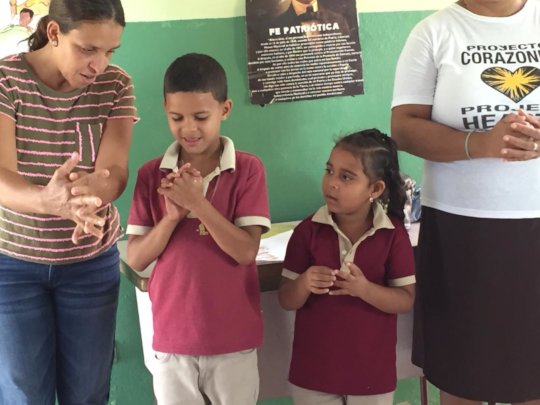 As with the rest of the world, for the past several months COVID-19 has been impacting Baitoa – our health, our social norms, and our economy. From March to the beginning of June the entire country was on "quarantine," with only the most necessary businesses being allowed to open. This meant that we had to temporarily suspend our current Community Health Leadership classes. Despite the government ordering the "re-opening" of the country, we've elected to keep our office closed, with staff continuing to work from home. We made this decision because of the huge increase in daily cases throughout the nation since the quarantine ended. Since we don't see much hope of the spread of COVID-19 slowing down soon, we are planning to start recording classes and sending them to our students via WhatsApp (we would use a virtual call tool, but electricity/internet is intermittent where most of the women live, so that isn't a practical solution for us).
But just because we aren't currently able to meet with our CHLs-in-training doesn't mean they aren't still making an impact on their communities. We made sure our all our CHLs had the knowledge they needed in order to take care of their neighbors' health during this pandemic. Proper hygiene and hand-washing has always been a key topic in our courses, so the women were well-prepared to teach others about the best way to combat the virus. We also shared more specific information about COVID-19 – including what a coronavirus is, this virus' particular symptoms, and how to protect against it. This information has greatly helped all of our CHLs, and we've gathered a couple of their stories to show how they've been serving in their communities:
"Thanks to Project Hearts and the education we received related to hygiene and hand-washing we have been able to provide workshops that allow us to oppose this pandemic."
-- Senia, community of Doña Agueda, Baitoa
"In the Community Health Leadership class we learned many important things, including the correct form of washing hands, which now is very important because of COVID-19, because it's the principle form of avoiding getting sick with the virus. During the pandemic, before the curfew and lockdown started, I was giving a presentation in a school, before they closed. We taught the students about the proper method of washing hands and how important it is. I also visited several homes and we always touched on the topic of hygiene because of the pandemic. I'm grateful to Project Hearts for giving me the opportunity to participate in the course, which has allowed me to visit various homes in my neighborhood to help them prevent getting the COVID-19 virus using the correct form of washing hands in addition to social distancing."
-- Bery, community of Los Peladeros, Baitoa
We're so grateful to all of you for having helped to prepare our leaders for such a time as this! Thank you!!
P.s. - Join us in helping those affected economically by COVID-19 in Baitoa, Dominican Republic by participating in the upcoming bonus matching day on July 15th! GlobalGiving will be matching donations of $100-$1,000. Check it out: https://www.globalgiving.org/projects/pandemic-relief-fund/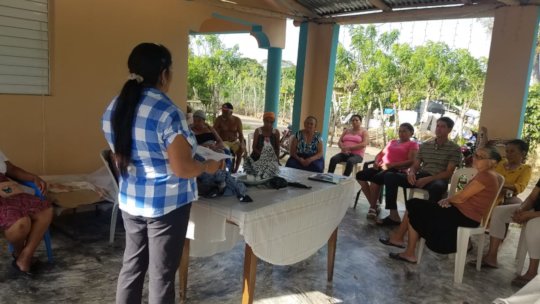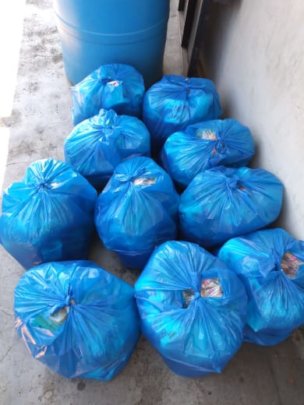 Links: