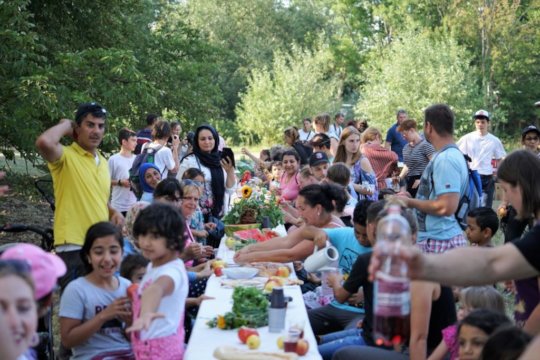 Dear Friends!
You will be excited to hear a success story of the project you supported.

For the second time the peace-making art residence Rebels for Peace gathered 45 teenagers from Russia, Germany, Syria and Afghanistan in city of Zeitz, Germany. The program of the residence began on 7 July by showing DoMiNo performances in Leipzig and Zeitz. DoMiNo is an interdisciplinary performance based on real stories of participants of the first art residence in 2018. Someone was forced to flee with his family from his home in Syria, and someone was in the shelter as a result of the actions of the guardianship authorities.
330 spectators were lucky to see the performance. One of the spectators of the performance in Leipzig shared his impressions:
"I did not expect such a dramatic line, I thought that there would be just circus performances. The theme of the experience of war or even violence is felt throughout the performance. You can feel what courage the guys show when they perform on stage."
The residence lasted from 6 to 29 of July. The program included workshops in different disciplines: circus, media, sound design, documentary theater and drums. Workshops were open for all Zeitz citizens. The result of these workshops became city choir and a flock of birds puppets.
Later, flying art objects went to the promenade around the city during the art festival, which was arranged by the residence team. The festival brought together about 300 participants and spectators. Many surprises, rhythms and creative bustle appeared at the streets of the city.
Every day of the residence served as a confirmation that there are many reasons to be together in life.
Thank you for your support and for participation and contribution in the world peace community building!

Please see a video of thanks from all children who took part in the residence!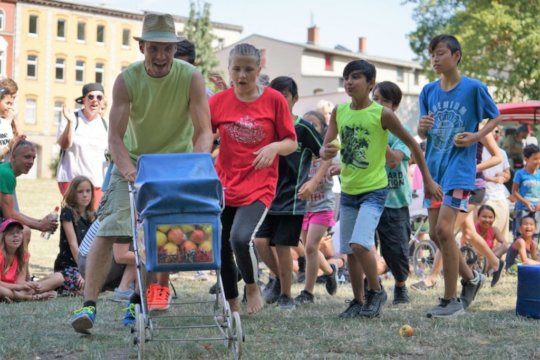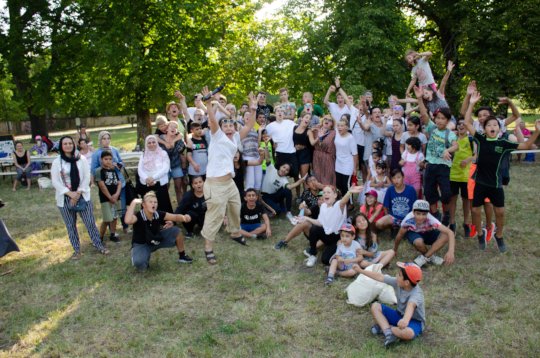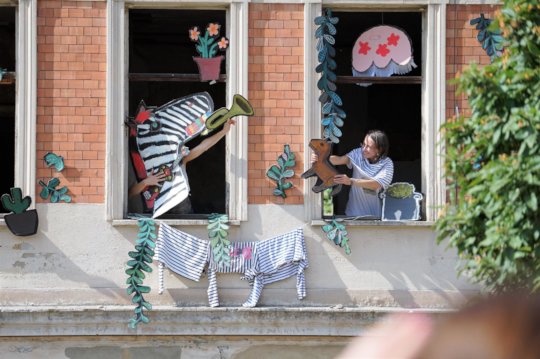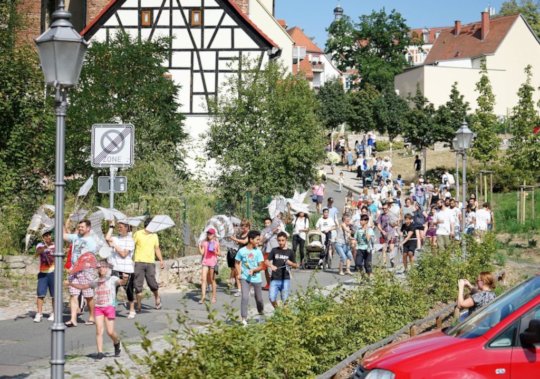 Links: