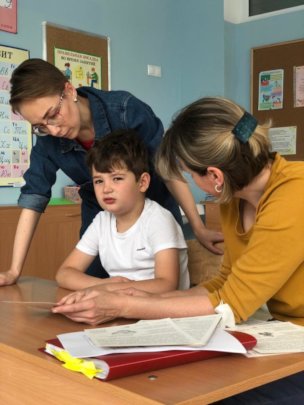 Dear Friend,
Our first school year of teaching five awesome autistic kids has finished, and the whole school is on holidays right now. But we continue receiving gratefull messages from parents, because their children have learnt so much from school life and from their peers. And those skills, which were succesfully developed with the help of applied behavior analysis and teachers' efforts, are now used at home, on the playgroud or in other social situations.
Sasha started washing her hands without any external promts, she has increased personal hygiene skills in general, because the tutor maintained her independence through out school year.
Alexey was working on skills of self-control, managed to stay in mainstream classroom for more than 20 minutes, which is really impressive comparing a few minutes most at the beginning. His repetitive hands movements decreased as well.
Vanya began his enthralling journey as a verbal kid! He pronounced his first words at the sessions wth our speech therapist, this achievement is also his tutor's merit. All specialists work together as a team under the supervision of behaviour analyst.
The work of resource classroom was partilly funded by Zhuravlik Foundation, which means with the help of YOUR regular donatins, and we are eager to share the joy of leading such an important project, "Life with Inclusion"!
Sincerely yours, Zhuravlik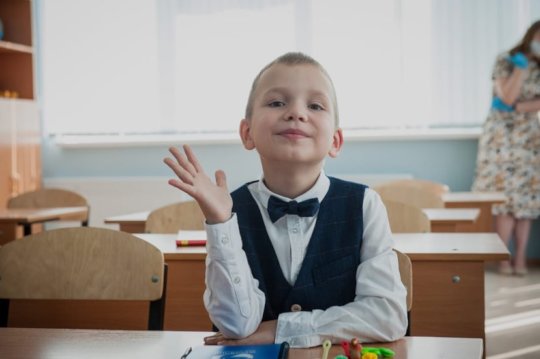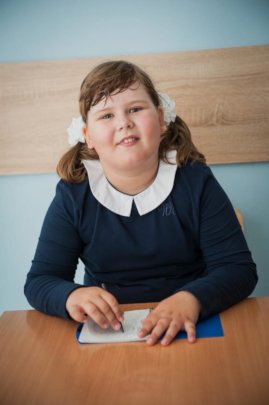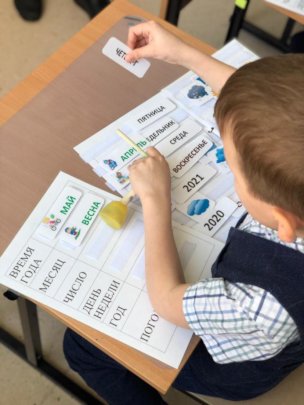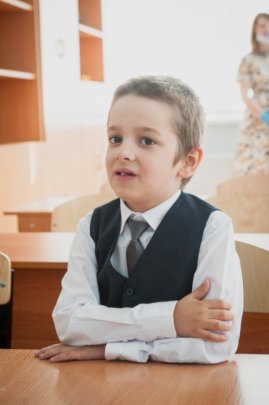 As you know, our project "Life with Inclusion" supports a few organisations, and unique truly inclusive kindergarten "Our Home" is one of them. We already wrote about its specialists and the kids, attending this beautiful place. And today we want to share a short video, so everyone can see these happy children, who are explaining why they love their kindergarten so much. The main reason - friends they find there, children they play and have fun with. Teachers and tutors, taking care of them, play a very important role as well. And of course delicious food and their favourite toys! Nothing special, nothing that require more than human respect and equal attitude from us, responsible adults.
We want to help children better understand themselves and those around them, communicate and learn new things. And in the way you support Zhuravlik Foundation we realise that you want the same for these children, and we can not simply express our gratitude to all of you!
Friends, we made this video for you. Look at those children for whom we work so much and whom we help.
Links:
It's always a pleasure to receive good news from our students' parents. It means that our efforts bring the results. And we are grateful to you for supporting our work and would like to share some of the good news from the classroom!
Slava's first entrance to the regular class happened this week.
November 28 was the school day of Health, children prepared drawings on this topic. On this day, Slava first met his classmates. Yulia Vladimirovna, their teacher, told the children: "Another student of our school has come to us - Slava, and now he will hang his picture and our exhibition will be complete!" The children reacted beautifully. Slava hung his picture on the blackboard, danced a little with everyone and left with the tutor to the resource classroom.
Yesterday, the class curator Natalya Mikhailova carried out a serious procedure of practical functional analysis of behavior according to Henley to establish cooperation between the teacher and the child (Sasha). In conditions of cooperation, the child will be able to fully reveal his abilities and show the already formed skills, this will help to choose the right goals for an individual program, training protocols for skills formation. In the photo you see a girl Sasha ready to cooperate! Is it nice to see her happy studying?)
Sincerely yours,Olga
WARNING: Javascript is currently disabled or is not available in your browser. GlobalGiving makes extensive use of Javascript and will not function properly with Javascript disabled.
Please enable Javascript
and refresh this page.