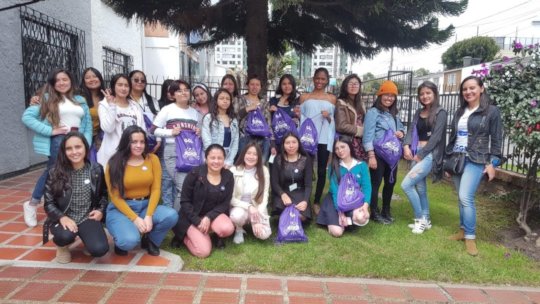 During Campus Party Colombia 2019, Geek Girls LatAm encouraged young girls to attend and experience a full day of techie activities in the company of Tech & Big Sisters volunteers from our organization. ‍
The purpose of Geek Girls LatAm (GGL) was fulfilled once again, this time during the 2019 edition of the Campus Party Colombia, where 30 young girls from the Juventus Foundation was benefited from the initiatives that GGL has for them to grow into the STEAM (Science, Technology, Engineering, Arts & Mathematics) Generation. From the time the Campus Party doors were opened, these girls were learned from the biggest science and technology event of the country.
The experience began once they received their "Campuseras" passes and continued with a tour of the different exhibits within the Campus. In addition to attending conferences, the young women lived the Campus Party experience: Robotics, Virtual Reality, and even a Drone demonstration.
These young women also attended the Women in ICT panel: "Successes and Challenges," moderated by Joanna Prieto, co-founder of Geek Girls LatAm. This panel also included Lilian Simbaqueba, ICT businesswoman; Natalia Barrero, (Geek Girl) STEAM entrepreneur; Isabel de Avila, Consultant and expert in digital transformation and public policy; and Mauricio Tovar, leader and consultant in TD and Blockchain technology.
The activity "Campuseras for a Day" would not have been possible without the support of Sandra Rojas, Carolina Benavides, Liliana Orozco, and Natalia Barrero, the big and tech sisters volunteers who accompanied the girls all day through.
We extend our gratitude to all the people who donate to the "STEAM Super Powers" campaign that we currently have open on the GlobalGiving social donation platform, since these resources help to develop these activities.
Geek Girls LatAm continues to make history with nine years of experience in the inspiration, empowerment, and connection of young girls, teenagers, and women in STEAM.
This year the Campus Party wore Purple, like our Geek Girl heart, ready to serve with from talent, collaboration, and sorority.
SPANISH VERSION
Durante Campus Party Colombia 2019, Geek Girls LatAm alentó a las niñas a asistir y experimentar un día completo de actividades tecnológicas en compañía de los voluntarios de Tech & Big Sisters de nuestra organización. ‍
El propósito de Geek Girls LatAm (GGL) se cumplió una vez más, esta vez durante la edición de 2019 de Campus Party Colombia, donde 30 jóvenes de la Fundación Juventus se beneficiaron de las iniciativas que GGL tiene para que ellas crezcan en STEAM ( Ciencia, Tecnología, Ingeniería, Artes y Matemáticas) Generación. Desde el momento en que se abrieron las puertas de Campus Party, estas chicas fueron aprendidas del mayor evento de ciencia y tecnología del país.
La experiencia comenzó una vez que recibieron sus pases de "Campuseras" y continuaron con un recorrido por las diferentes exhibiciones dentro del Campus. Además de asistir a conferencias, las jóvenes vivieron la experiencia de Campus Party: robótica, realidad virtual e incluso una demostración de drones.
Estas jóvenes también asistieron al panel de Mujeres en las TIC: "Éxitos y desafíos", moderado por Joanna Prieto, cofundadora de Geek Girls LatAm. Este panel también incluyó a Lilian Simbaqueba, empresaria de ICT; Natalia Barrero, (Geek Girl) emprendedora de STEAM; Isabel de Ávila, Consultora y experta en transformación digital y políticas públicas; y Mauricio Tovar, líder y consultor en tecnología TD y Blockchain.
La actividad "Campuseras por un día" no habría sido posible sin el apoyo de Sandra Rojas, Carolina Benavides, Liliana Orozco y Natalia Barrero, las hermanas voluntarias grandes y tecnológicas que acompañaron a las niñas durante todo el día.
Extendemos nuestro agradecimiento a todas las personas que donan a la campaña "STEAM Super Powers" que actualmente tenemos abierta en la plataforma de donación social GlobalGiving, ya que estos recursos ayudan a desarrollar estas actividades.
Geek Girls LatAm continúa haciendo historia con nueve años de experiencia en la inspiración, el empoderamiento y la conexión de niñas, adolescentes y mujeres en STEAM.
Este año, la Campus Party se vistió de Púrpura, como el corazón de cada Geek Girl que está lista para servir con talento, colaboración y un espíritu de sororidad.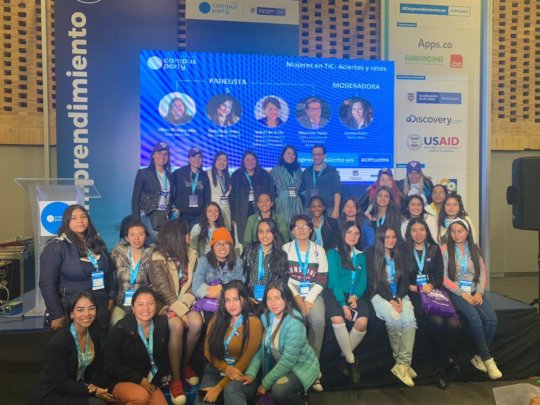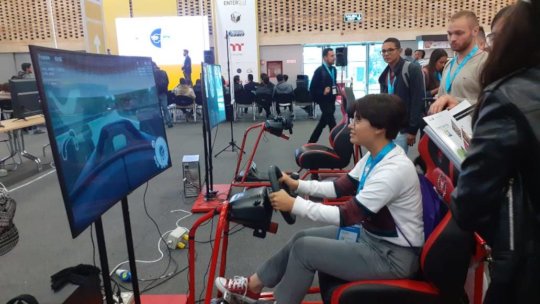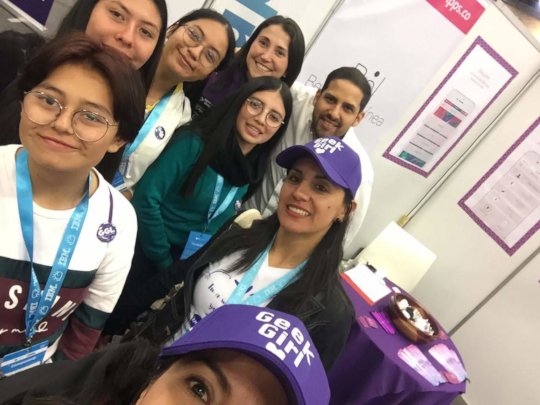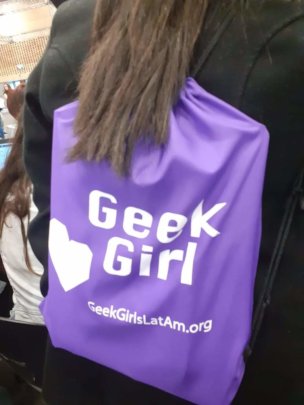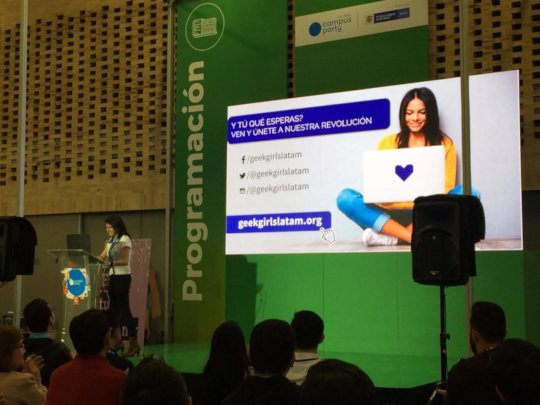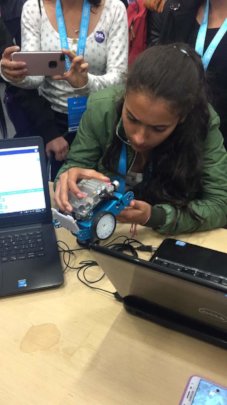 Links: