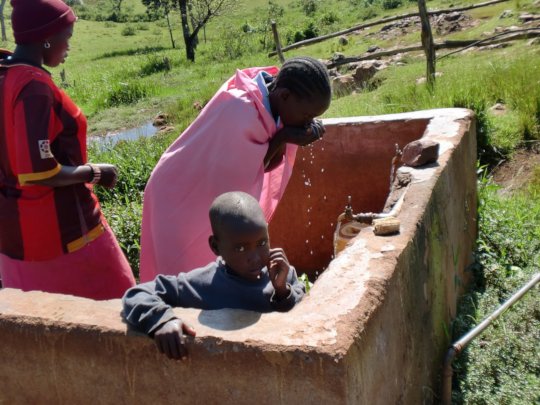 In Kenya, MADRE partners with Indigenous women leaders who organize to build healthier and more resilient communities. Together, we combat the dangers of climate change by creating sustainable farming initiatives and protecting water sources. We advocate for the rights of women and girls to be educated, to be safe from violence and to step up as leaders.
These photos show various water projects we have in Kenya, where communities are affected by devastating drought. For instance, a project that created two separate water sources, one for the animals and one for the women, ensuring that the community has access to clean water.
To watch a video about our clean water project in Kenya, follow this link to our website! There, you can watch another video to learn more about our human rights trainings in Kenya where we facilitate exchanges between different Indigenous communities. These exchanges provide women with the opportunity to learn from one another, share valuable insights on how their communities approach climate justice and human rights and create lasting friendships.
Photo credit: First, third and fourth photos, MADRE; Second photo, Indigenous Information Network