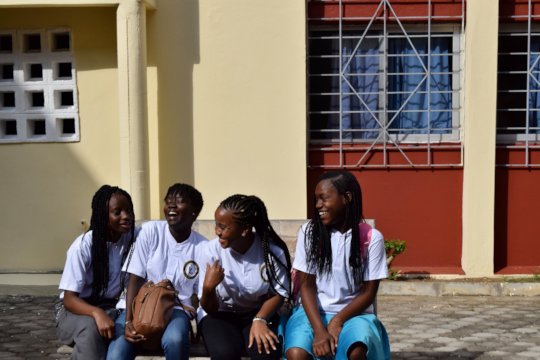 Dearest Friends,
Thank you for your generosity in helping us reach $6,150.00 towards our $10,000 goal. We need you to get to $10,000 before the end of 2019.
As you know one of the strongest mandates of IUGB and the IUGB Foundation is to bring gender equity to the campus in STEM. We are currently accomplishing this in several ways:
IUGB works within the Ivoirian Community to bring female scholars to the classroom, as we recognize the value of beginning this training when girls are young, and their outlook and self-confidence in their own capabilities in science, technology, engineering and mathematics are still developing.
That's why IUGB is hosting the Ivoirian National Ministry of Education's "Bright Girls Bootcamp 2019" from August 23 to August 30th. Under this program, a large group of high school girls are mentored and taught intensive coding at the IUGB campus. You can see from these photos what joy this opportunity brings to these young women-they have discovered they CAN excel in these fields
Further, our IBM partners just launched a second public webinars training series of IBM Digital National Africa Program, which they have made available to faculty and students alike. These seminars are weekly and each offers a new topic that allows our students to take their skills to the next level. Topics covered include: How to ace job interviews; Design thinking: From an idea to a prototype; and Adding security to web applications. These webinars are just another invaluable advantage offered by IBM to IUGB STEM students.
Finally, on September 25th in New York City IUGB Foundation is hosting a conversation at New York University's Africa House, "Planning for the Future 2019: A Conversation About Education, Employment and Entrepreneurship".
This is a conversation with some of the best experts on higher education and business in Africa. If you are in New York City, we urge you to attend. Several of our panelists are leading female professionals in education, entrepreneurship or employment issues. We will even include an IUGB alumnus from the class of 2015. We realize that there can be no discussion about higher education in Africa without discussing the the crucial importance of STEM parity.
Please see the link below the article for more information and to get your tickets.
Any amount helps us reach our goal of having a new female STEM student at IUGB from one of Cote d'Ivoire's more underserved areas. Please give her a chance to excel and help her open the doors to the career of her lifetime. Thanks for your support!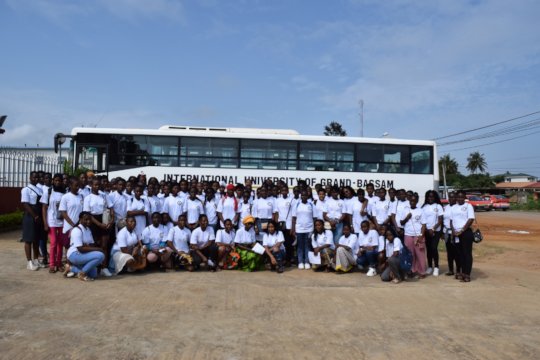 Links: