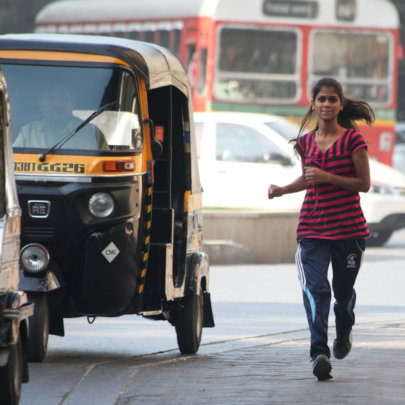 Rupali, like many girls her age, sought adventure and wanted to make a contribution to the world. Unfortunately, as a Dalit girl, her future was already determined to be quite different. Like the other girls from her remote rural village, she would surely be married young, denied an education and relegated to an unquestioned life of household labour.
Rupali, after suffering pressures from home, escaped to the city. Penniless, homeless and with nowhere to turn, when she arrived on the streets of Mumbai she was scared and alone. Fortunately, the Runaway Women's Shelter found her and took her in. There she found food, a safe place and access to education.
Yet according to Rupali, the project gave them much more than safety and schooling. In 2016 Rupali and a friend also from the project ran the Mumbai Half Marathon to raise money for the Women's Shelter. Recreational sports are considered taboo for women from these rural communities. Yet, in defiance of the traditions that would have seen her trapped in a choiceless life, she chose instead to embrace her power to help others, just as others had helped her.
"I wanted to be the first girl (from the project) who could participate in something like this. I was able to achieve something I never thought I could achieve. And that was great!"- Rupali
Karuna continues to fund this project and we're excited to give you the opportunity to help it grow via Global Giving, for you to support and help us to reach more girls like Rupali, so they too can achieve things beyond what they ever believed possible.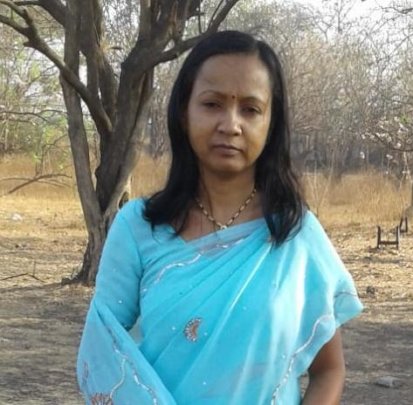 Tara was a victim of domestic abuse perpertrated by her husband. After a number of years,Tara sought help. Reporting the abuse to police, due to systemic prejudice, no action was taken. Tara was determined to free herself and sought a divorce. Sadly, divorce lawyers accepted her funds but did not proceed with the divorce. Tara was left feeling abandoned and trapped.
Fortunately, Tara visited the Protection Officer and here came into contact with Karuna's work. A qualified team of professional staff enabled Tara to tell her story, to receive kindness and to assure her of support to gain justice for her situation.
The support that Karuna funding provides covers practical and emotional support. Staff were able to provide psychological assessment for Tara who at this point was experiencing feelings of isolation and depression. They navigated the necessary systems to provide Tara with documentation that her husband had removed from her. They educated Tara on her rights and the progression of her case. Staff liaised with Tara's husband and son, who by this time had also begun perpetuating violence against Tara.
As a consequence of this work, Tara feels more in control of her situation and her rights. The abuse experienced has decreased and Tara knows where to turn for support. She has gained increased financial independence and is in a greater position of freedom of choice for her own life.
With your support, more women such as Tara can gain support, autonomy and ultimately make their own decisions about the lives they should be able to lead; free from abuse. Thank you.
Lalita, 11 years old, lives in a village near Maharashtra. Her father left the family some time ago, so her mother was forced into daily labour work to take care of Lalita and her two brothers. The family live in a small temporary hut and often didn't have the basic amenities to support the children's education. Being illiterate, Lalita's mother's options were limited.
Due to severe poverty, Lalita's school attendance had declined. She had asked her mother for a bike to cover the 8km round trip to school, but this was beyond what the family could manage. Lalita also did not have the needed materials for school and because of this felt 'inferior'. Her commuication with teachers had lessened and the school didn't know what was needed; Lalita was at risk of dropping out.
Because of funds raised for this project so far, field staff were able to visit Lalita and her family at home and assess her situation and needs. They built relationships with the family and teachers, all working together to keep Lalita in education. Through this support, which lasted 10 months, Lalita went from a C Grade in 5th standard to an A Grade in 6th standard. A huge achievement!
Lalita was also given material support- a bicycle and study materials. The bicycle she so wanted to help her get to school and back has given Lalita more time and energy for study and play. Currently in 7th Grade, Lalita is enjoying her education and thriving.
Thank you for supporting Lalita and other girls to stay in education. Your support helps us reach thousands more vulnerable girls.
WARNING: Javascript is currently disabled or is not available in your browser. GlobalGiving makes extensive use of Javascript and will not function properly with Javascript disabled.
Please enable Javascript
and refresh this page.