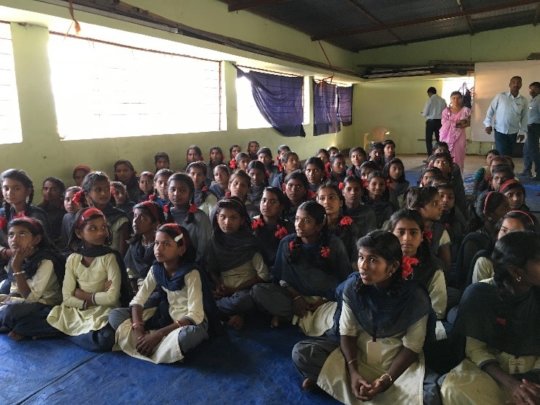 Digress High School is in a rural and drought-prone area of Maharashtra outside Sangamner. The school was supported by the project in 2010 and 2011. The students are from marginalised caste backgrounds. Most of their parents are goat herders and spend large parts of the year moving around to graze their goats. The children are left with grandparents and other relatives. When the project first started working in the community to support children's education the school was failing and in need of help.
The project worked with the community to gradually and steadily make incremental improvements focusing on teaching methods, school facility improvements and community support. All of the students were below the poverty line and received financial support as a result. Today the school is thriving and the community invested in their children's education. The pass rate of the students graduating on to their next academic year is 100% with most students averaging 90%.
Recently the teachers at the school attended gender sensitisation training looking to examine gender roles in the classroom. The result is that students are taking their learning back to the home where they are discussing equal treatment between girls and boys. In the future, the school is planning a residential school for orphans and for children whose parents are living outside the locality.
I met Abhayanavita at a network meeting recently. Of course I asked her about the livelihood project in Amravati which you have kindly donated towards. Abhayanavita is 39 years old and did her Master in Social Work in 2010. She originates from a similar community like the one which the Bahujan Hitay Amravati project is working with. So she knows very well from her own experience how difficult it is to live in a slum area, go to school, graduate and eventually get a job.
She shared with me: "The livelihood training is a great benefit for the women. They normally are entirely depending on men. Without any access to money and no entitlements they have to virtually beg for everything they need. Often women experience domestic violence, they get beaten or abused. So every little step towards economic independence is also a step towards dignity.
And we found, that working for their psychological wellbeing is as important as the actual skills training. So we also do trainings with the women to improve their confidence. It's even like changing their mind-sets. Women learn with us that it's not ok for their husbands to beat them. And even in the face of abuses by men from dominant castes they don't need to give in. They don't need to accept discrimination. It's a revelation for many women. And this changes their perspectives of themselves and their lives completely. It gives them the confidence they need to successfully pursue livelihood training and to set up a small business.
Recently we discussed among the team and found out, that we should develop our approach even further. We've started to offer the most accessible trainings for the women of these slums. However, our trainings are mostly for quite stereotype women specific livelihoods. It's good to start here but we've come to see that we need to look beyond. How can we broaden out the vocational training, do more placement support for job opportunities? So that more women move on to non-gendered work which is of course better paid and offers more security. At least for the better educated young women this is an opportunity and we'll do more in this direction in future. Thank you for supporting us in this!"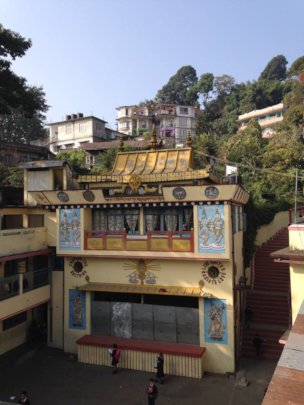 I recently visited the school and spent 3 days with them. During my time with the school I was fortunate to be able to spend time with many of the teachers and the young students. Many of the young students told me of the tremendous challenges they face in their lives, some have lost parents very young, having been orphaned, and all come from very poor backgrounds. All of the students are extremely grateful for the opportunity which the school has given them to get the kind of education which would otherwise be unaffordable.
When I spent time with the teachers what impressed me most was their commitment and dedication to the school. Many of them spoke of the fact that working at ITBCI is like being part of a family, with an atmosphere of warmth and support. Teaching at the school is more than just a job to the teachers. Most of them have been with the school for more than 5 years, and some for as many as 20. All of the teachers are enthusiastic about the mission of the school, to provide an education to underprivileged children, and the teachers are proud to work in an institution founded by the venerable Dhardo Rinpoche.
The school is looking forward to celebrating Tibetan New Year soon, and will be closing for a short time for holidays after the children sit their exams. The school will launch the new year by redecorating all of its class rooms. Could you help with raising the money for this? The school needs to raise around £2000 streling in order to make the place bright, attractive and welcoming for new students.
WARNING: Javascript is currently disabled or is not available in your browser. GlobalGiving makes extensive use of Javascript and will not function properly with Javascript disabled.
Please enable Javascript
and refresh this page.