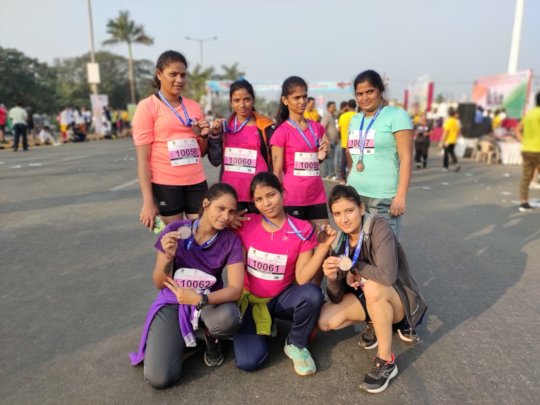 This grassroots project works on the frontline with girls and women who have experienced severe trauma or been at serious risk of domestic slavery or sex trafficking. In addition to providing a place of safety, we offer long-term practical and psychological support is given to enable girls to feel empowered, make their own decisions and take control of their own destinies. It's a great privilege to share Karishma's story with you.
Karishma's* story
Karishma spent most of her childhood in child rescue institutions. She didn't have any role models in her family as her mother was rarely at home given her involvement in sex work and her grandfather would burn Karishma with cigarettes if she refused to listen to him. On top of these hardships, Karishma was repeatedly sexually abused by a man her mother was involved with.
As Karishma was growing up, she eventually got very curious about sexual relationships, but developed a pattern of having sex with any man who showed interest. This continued after her marriage too. Due to the various related issues she faced at her husband's house after marriage, Karishma finally came to our project, where our counsellors noticed severe Borderline Personality issues. Her patterns of having multiple toxic relationships was hard to break.
However, after intensive counselling along with her own efforts, Karishma found enough stability to start working. We are proud to say that Karishma now pays for her own housing in the community and is undergoing physical fitness training. She aspires to become a physical fitness trainer and remain financially independent.
Karishma participated in 2 marathons, one of which was TATA Mumbai Marathon, one of the biggest races in the country where people from across the world participate.
*All identifying factors have been changed to protect client confidentiality.
Thank you for support- your ongoing donations into 2020 would help us reach 150 young women like Karishma.