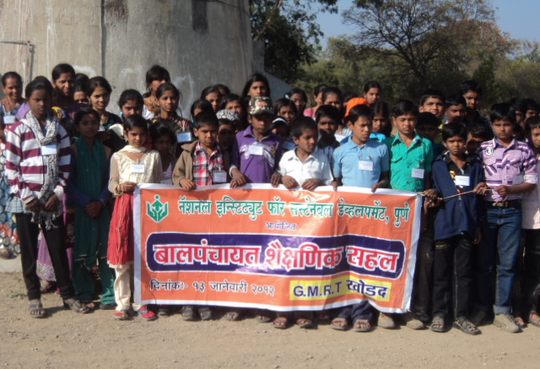 Aniket Datta Kangune, Std. 6th.
Address: At. Saikhindi, Tal. Sangamner, Dist. Ahmednagar.
Aniket appeared for his preliminary school examination and the got results in December, 2011 and got first class in it. During Diwali holiday he spend his maximum time in reading and playing with his friends. A newspaper is coming in his village and he was reading the same with great care and enthusiasm. General knowledge, cross-words and reading local news was his interest.
Aniket attened Child Parliament Training, that was arranged by NISD at Sangamner. He put forth many points in the training. He also took active part in selecting, guiding and organising new body of their Child Parliament .
In January 2012, an Education Tour of Child Parliament members organised to Khodad where they saw one of the biggest telescope in the world placed there by GMRT. He wrote a note on that and gave information to the members who not able to attend the tour. While coming back from Khodad they also visited old caves and Ganpati tempal at Lenyadri.
Aniket 's family shifted to the new rented house, in the same village, as the house owner wanted to live in that house. Aniket helped his parents in shifting work. This new house is also in the same area.
Aniket has two she goats- Chandani and Ekadashi. Chandani gave birth to one she goat on the day of Kojagiri Pournima. As it was an important festival and day Aniket kept name of the new one as "Koja".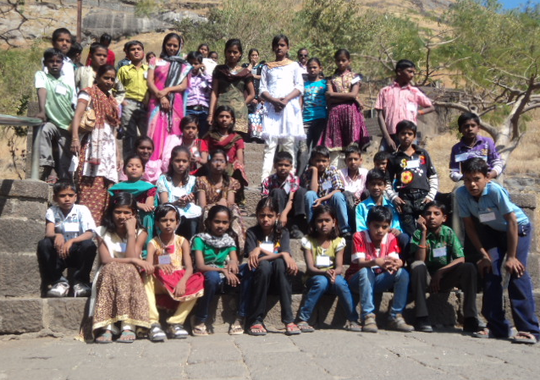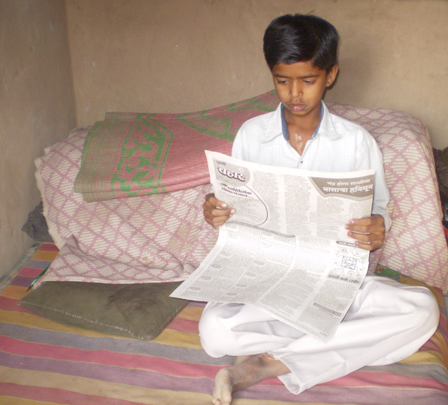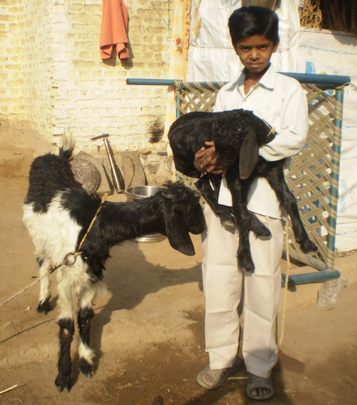 Rajiya, 18 years old
I was really happy to learn sewing at the project. The course really has changed a lot in my life. Before joining the class, I didn't have confidence in my stitching skills. By joining the class, not only did I get skills, but I got confidence too.
Before joining the course I was very shy and found it hard to mix with other women and girls. But now, I like to share my thoughts.
I can actually earn money – the course helped me to get a job at a dress designer's shop, so I now have financial independence.
I'm very grateful to the project.
Madina Khatoon is ten years old. She has 3 brothers. Her father died of Tuberculosis when she was seven years old. Her father was a daily wage earner and they all lived in a dilapidated hut. Her father did not leave any money for them to survive upon. Madina's mother, Tazmira Bibi does not have any skills to earn. This family was struggling for survival.
The family were forced to go without food for periods. Tazmira managed to discuss her problems with some of the Nishtha staff. The staff immediately arranged some food for the family, but was aware that this wasn't a sustainable solution to the family's problems. They thought that a creative way for Tazmira to be able to help herself and her family would be if they taught her how to make the recycled paper bags that Nishtha train girls in. The staff also contacted the local grocery shop and arranged for them to buy the bags that Tazmira would produce. After some time, Tazmira had some capital in her hand to run her business on her own. Tazmira is carrying on with her business for nearly two and half years. Now she is stable and whenever she faces any financial constraint, the shop keepers arranges for old newspapers on credit, which she uses to make the bags. Through this, she is able to fully meet the basic needs of her family.
WARNING: Javascript is currently disabled or is not available in your browser. GlobalGiving makes extensive use of Javascript and will not function properly with Javascript disabled.
Please enable Javascript
and refresh this page.