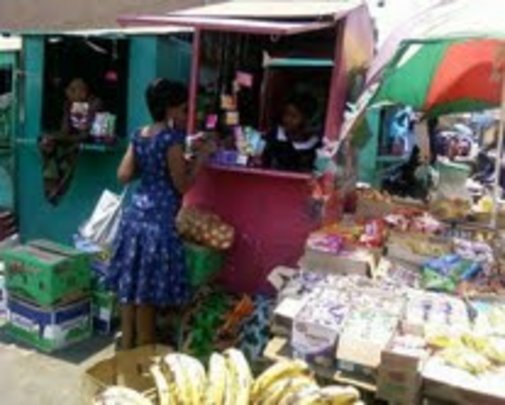 Executive Summary
The Power of Love team would like to thank donors who supported "Micro loans for Women Impacted by HIV/AIDS in Zambia". With support from donors such as you, we provide small loans and business training to women impacted by HIV/AIDs in Lusaka, Zambia. The MF program complements our pediatric AIDS care program and as a result we are seeing a long term impact in the community. In 2010, Power of Love provided 115 new loans and business training to women caregivers. As a result of these loans that provide regular earnings to the family, nutrition and diet of the women and their families has improved, most of the children are back in school due to better health, and loan recipients have become role models in their community for both men and women. This program has benefited more than 390 women directly and an additional 3000 people indirectly (assuming 8 people on average in a household).
Power of Love's Micro loans Program
At POL, we believe that the long term solution to the HIV/AIDS crisis lies with the local community itself and that empowering women and making them self-reliant is a key component in solving the global HIV/AIDS crisis. Power of Love's micro loans program empowers women by making them economically independent and with regular earnings they are able to have a better diet and keep their children in school. Traditionally, micro-finance has not been used to fight the AIDS epidemic (due to loan-grantee mortality, orphan care, and single/no adult households etc.). We tailored the traditional micro-finance model to suit the HIV/AIDS environment in Sub-Saharan Africa. The program is a success by every metric traditionally used in evaluating micro-finance ventures (repayment rates are over 90%). For more information visit http://poweroflove.org/microfinance-women-summary.
Impact of the Program
As a result of the businesses started with loan money, the diet of several families has improved significantly with many women reporting that they can now afford 2-3 meals a day as opposed to a single meal before they started the business. In addition, the children are healthier so that they miss fewer days of school, and as a result of regular earnings these women can pay for school supplies (books, school bags, shoes, uniforms). In addition, as the women progress successfully through loan cycles there is a marked improvement in the assortment and display of their merchandise. More importantly, women who are on their third or fourth loan cycle have not only become role models for other women but also for other men in the community. Several men are helping their wives run the business. The women are also saving a small amount each week as personal savings and have their own passbooks to record their savings.
Overall, we believe that to date over 5000 children and adults have been directly and indirectly impacted by the program through better nutrition, health, school attendance, learning about HIV prevention, and increased life expectancy.
Update on Program Achievements
In March 2011, as a result of generous support provided by donors such as you, we will be providing 20 new loans to women impacted by HIV/AIDS in Zambia. At this time we are in the process of identifying new loan recipients. Typically, beneficiaries are women and have at least one child who is HIV positive. On average loan beneficiaries are caring for 4 children, and 3 elderly people at home. This implies that the 20 new loans will benefit at least 160 people directly (assuming an average household size of 8) and many more indirectly.
Once the identification process is completed new loan recipients will be provided with business training, counseling, and loans to start small businesses in the community. Business training includes the following hands-on modules: Market Investigation, Buying, Costing and Pricing, Selling, and Money Management. The training program guides the participants in the selection of their business and detailed analysis of their strategy. Extensive exercises are completed and monitored by the Head Trainer. Lectures complement the hands-on exercises. Loan recipients complete the training in groups of five, further developing their ability to work and learn as a team. Each module is a day-long session and training is completed in one week.
Once the business skills training is completed loans are provided to the women. Traditionally some of the new businesses started by women are:
(i) Sale of dried fish
(ii) Fritters and Pop corn
(iii) Grocery items like vegetables, fruits, beans, soft drinks, mineral water, eggs, dressed chickens, Floor polish, Bags of charcoal, Cakes etc.
(iv) Hardware items
(v) Used clothing
A detailed report of the loan disbursement event and pictures of new businesses started by the women will be posted in April 2011.
Future Plans
At this time, we are raising funds to provide an additional 75 new loans and business training to women impacted by HIV/AIDS in Zambia. Please donate generously to this program as every dollar goes a long way in improving the quality of life of children and families impacted by HIV/AIDS in Zambia.