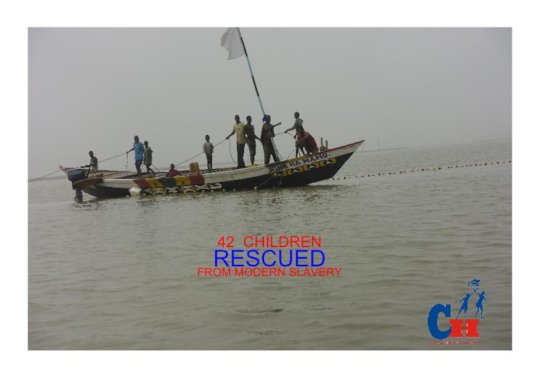 2018 ended on a high note for us here at Challenging Heights! In December, after nearly 2 months of investigating, the Challenging Heights Rescue team was able to rescue 42 more children from forced labor. The 42 children consisted of 38 boys and four girls all within the age range of 5 to 16. The children were originally from the Central and Greater Accra Regions and sold from their communities to the lake for the purpose of forced labor.
The children entered the New Year at the Challenging Heights Hovde House and will embark on this new journey in 2019. Each child received a medical check-up and any necessary medical care. They will also be screened for PTSD individualised care plans will be created. The children are being assessed on their academic levels to ensure they are placed into the appropriate classes suited for their abilities. Following this rehabilitation period at the Hovde House, each child will be reunited with their family. After they are reunited with their family, Challenging Heights will continue to support the child with counseling and sponsorship to attend school.
In 2018, Challenging Heights was able to rescue more than 100 children from forced labor, this was made possible by YOU! Thank you for your continued support!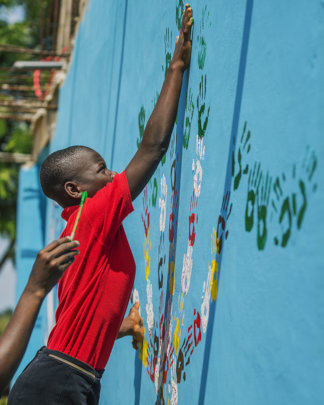 I was just recently at Challenging Heights Hovde House and there has been so much progress on Phase 1 since I last checked in with you.

The Phase 1 is almost complete. We recently painted the exterior of the building with the help of visiting high school students from Colorado, USA. We are making a great progress with this wonderful project. The building is coming along well and the staff as well as the students are looking forward to the new additions.

Also, we received a donation of 24 IMacs from Castle View High School. The 24 computers are in the lab and being utilized by the students.

We're so excited to provide the children with a chance to learn 21st century skills, opening new doors and opportunities for their futures.

It's because of your support of this construction that these opportunities are becoming a reality. We're so grateful for your support, and we'll have more updates for you soon!

With gratitude,
Maitham Basha-Agha
Communications for Development Manager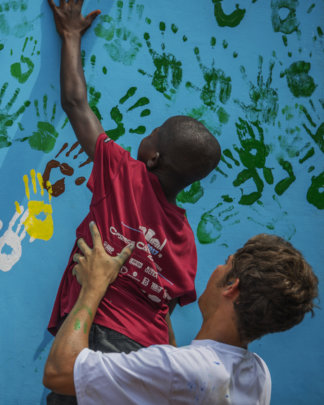 Links: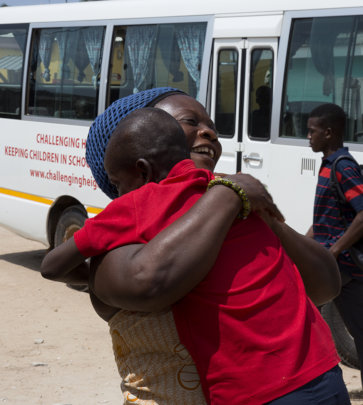 Recently, I accompanied about 9 children to visit their families before we finally reintegrate them with their families. Many were eager to see their family members, many were nervous of where they were going to, and many had questions of what life is going to be like.
They were all welcomed home with lots of hugs, smiles, and shouts of joy. Our integration officers explained our policies and expectations to the family members. The children are on their path of a new life and a new beginning. Those few hours of spending time with their families will give them a chance to understand of what their new home will be like after they are fully reintegrated.
Their successful recovery is because of your support of the Challenging Heights Hovde House. These amazing survivors would not have made it this far without people like you who care about their future.
Links:
WARNING: Javascript is currently disabled or is not available in your browser. GlobalGiving makes extensive use of Javascript and will not function properly with Javascript disabled.
Please enable Javascript
and refresh this page.