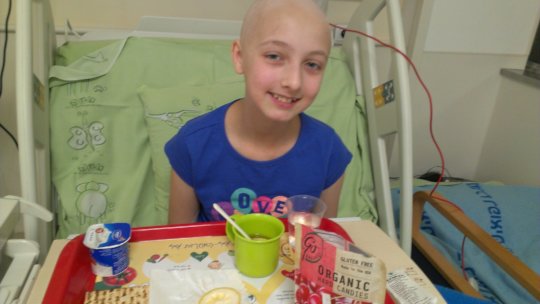 September is the National Childhood Cancer Awareness Month. Despite advances in cancer care, close to 100,000 children die from cancer every year around the world. For the last nine years, this project has been helping families that are fighting for their children to not become part of that statistic.
This month, your donations supported Kate's family from Sakhalin Island in the Far East of Russia. Kate had recently turned 14 years old. In 2017, Kate has received two vaccinations against papillomavirus. In October 2017, a month later after the second vaccination, she developed a painful swelling in the injection area, which had cleared by itself a few weeks later. The symptoms were mistakenly taken for a side effect of the vaccine. The swelling has then subsided until it came back in January 2018 accompanied by a burning pain. The examination at Sakhalin clinics revealed a malignant tumor in Kate's left upper arm. The initial diagnosis has also stated a possibility for arm amputation.
After consulting multiple clinics in Russia and Japan, Kate's parents have decided to take their daughter to Israel. In February 2018, they arrived in Tel Aviv. This is where Kate again has gone through a complete examination, including CT scans, MRI, and surgical biopsy. The results were compiled into final diagnosis – Ewing's sarcoma of the left humerus. Since March 2018, Ekaterina has gone through six rounds of induction chemotherapy for Ewing Sarcoma at Dana-Dwek Children's Hospital of Tel Aviv Sourasky Medical Center and went through the complex surgery of resection of the affected bone and replacement it with the bone implant.
The treatment has been successful, but six more rounds of chemotherapy with possible radiation are still needed to complete it. According to her doctor, Kate has a good chance at recovery if the whole treatment is completed and timed properly. Kate's parents are both retired and have used all of their life savings to begin and support their daughter's treatment. They were very grateful for our support and are hopeful that all will be well with Kate.
Kate was the 8th pediatric patient we supported this year. Thank you so much for your support and care, and we hope to help many more patients in the months to come!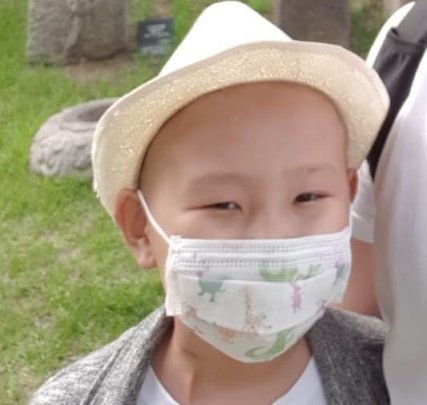 Oraz is a 10-year old from Kazakhstan. He first began feeling unwell in early 2017. Unfortunately, local doctors failed to diagnose him correctly, and misdiagnosed him with tuberculosis. Oraz had two surgeries on his lymph nodes, but his disease continued to return. Losing confidence in local doctors, Oraz's parents decided to travel for a second opinion to Moscow, Russia. The correct diagnosis turned out to be acute lymphoblastic leukemia, a type of common childhood blood cancer. Fearing for Oraz's life and feeling apprehensive about receiving treatment in Kazakhstan, his parents decided to seek treatment abroad and traveled to South Korea. The diagnosis of leukemia was confirmed there and Oraz began treatment. However, it will be very lengthy and costly. Oraz's family also pays for lodging and living expenses, and their resources are running out.
His story is a common one for children with cancer living in the former Soviet Union. Unfortunately, misdiagnosis is still a problem in many countries in the region. Treatment and follow-up are also challenging, and parents of children with cancer, understandably, try their best to ensure their children get access to quality care. Many of them fundraise from friends and family, get help from local communities, and ask celebrities for support. Our project is designed to lessen that financial burden, particularly the costs of living abroad.
We appreciate your support of our project and families of children with cancer. One of the best ways to help is to set up a recurring donation. That way, we are in a better position to help the patients, regardless of the season. So far this year we've supported ten patients with cancer who had to travel abroad for treatment, and we hope to help many more before the end of the year.
Thanks again for your support!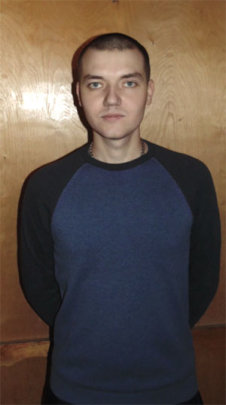 Yuri is 25 years old. It seemed that his life was on the right track. Yuri graduated from high school and enrolled into a mining college. He led a healthy lifestyle, was active in sports and enjoyed traveling with his parents. He even made plans to marry his girlfriend Ksenia.
However, since 2007 Yuri had enlarged lymph nodes on his neck. Initially, the doctors were not concerned. In 2010 they began growing rapidly, and Yuri underwent evaluation again. This time, he was diagnosed with Hodgkin's lymphoma, cancer of lymphatic system. Yuri was shocked by the news, but with his girlfriend's support he began treatment and achieved remission. For several years, all was well: Yuri returned to school and his usual active lifestyle.
Unfortunately, in 2014 he began showing signs of disease recurrence, and the treatment had to be restarted. Bone marrow transplant was needed to help Yuri sustain remission. In 2015 Yuri was evaluated, but treatment in his local clinic was not successful, and in 2016 he was referred to St. Petersburg for therapy with newer drugs that were recently approved for lymphoma. After many months on treatment, Yuri's disease is now in remission and he is finally ready for bone marrow transplant. Since he does not have a matching donor in Russia, the doctors initiated a search abroad. Yuri's family resources are exhausted after years of treatment, and they need our help.
If you would like to help Yuri and patients like him, support our project during Bonus day that starts on September 12th (7 am Moscow time) and ends on September 13th (4 pm Moscow time). All donations up to $1,500 will get a bonus from GlobalGiving, proportionally to the total amount raised. Or sign up for automatic monthly donations, and receive 100% bonus after 4 monthly payments.
Thank you so much for your support!
WARNING: Javascript is currently disabled or is not available in your browser. GlobalGiving makes extensive use of Javascript and will not function properly with Javascript disabled.
Please enable Javascript
and refresh this page.