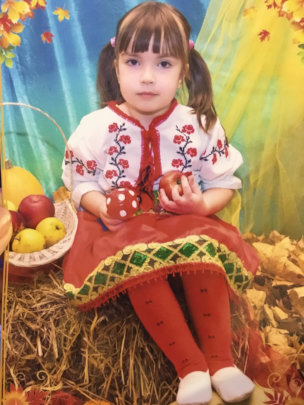 Our project was envisioned as a way to support families of children with cancer who could not access adequate treatment in their home countries and had to travel abroad. With coronavirus pandemic affecting most of the world, families will have to face a difficult decision of risking travel and potential exposure to a deadly virus, or remaining at home where treatment options are limited or non-existent. Moreover, this choice may disappear once more countries close borders and block foreign visitors from entry.
It is hard to predict at this point how long the pandemic will last or what effect it will have on the world. However, it is important to remember the patients with cancer who will need our help even more acutely at these challenging times. We will keep supporting the families requesting our help - whether by helping them afford medications, receiving second opinions, or continuing their treatment abroad. We hope you will remain with us and offer helping hand to the patients. It will be greatly appreciated!
Most recently, parents of 4-year old Viktoria were the recipients of your support. In January 2020 she was diagnosed with a brain tumor. Due to its large size it required complex surgery and specialized rehabilitation post-surgery. In her native Ukraine, Viktoria's doctors were hesitant to operate. Hoping to access experienced doctors, Viktoria's parents took her for treatment to the Children's Hospital in Barcelona. In February she underwent surgery and then began therapy. Your support allowed Viktoria's parents to cover their travel and lodging expenses.
Thanks again for your support of our project! We will continue to assess the impact of the pandemic on cancer patients and will respond as necessary.
Stay safe!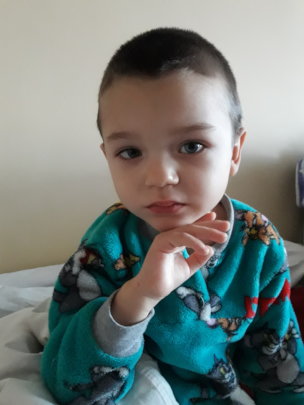 Little Pavel is only three, but already he is facing a battle with cancer. During Christmas holidays he started feeling unwell. It seemed like a cold at first, but then he developed fever, vomiting and fatigue. His stomach extended and he developed bruising around his eyes. On January 9th his family took him to the hospital and an abdominal tumor was found on ultrasound. After extensive testing, Pavel was diagnosed with stage IV neuroblastoma, a most common solid tumor in childhood.
This type of cancer can be cured, but about half of the kids relapse. Recently, a new therapy with antibodies was added to standard treatment that improves survival by 20%. However, this therapy is only available in developed countries, and Pavel would not be able to receive it in his native Ukraine.
Pavel's family started treatment in Ukraine, but decided to take him to Spain to access antibody therapy. His family is facing a very difficult time, and your help will help alleviate this burden and allow them to travel to Spain. Thank you so much for being part of this project and supporting families during desperate times!
Hope you had a great start of the year! Here at Advita USA we are working closely with our partner, Advita Fund in St. Petersburg to help them overcome challenges with supplying medications to cancer patients.
During 2019, Russian patients faced a new hurdle. For various reasons, many medications began disappearing from the pharmacies and hospitals. They included chemotherapy drugs and supporting medications, many categorized as Essential Medicines by World Health Organization. Sometimes, individual pharmacies would choose pricier drugs to replace cheaper analogs. Or the government-approved prices were too low for the manufacturers who would decide to exit Russian market altogether.
Natulan is one of the essential drugs that has been affected. Also known as procarbazine, it's one of the mainstays of cancer treatment, particularly for Hodgkin's lymphoma and brain cancers. Since it's been discovered decades ago, in the 1960s, it is one of the cheaper drugs available. However, it suddenly became difficult to find around the country.
Recently, we used your donations to purchase $1,800 worth of Natulan for patients in St. Petersburg. We appreciate your support and hope you continue staying with us. Unfortunately, supply of medications remains unpredictable and often the medicines are priced much higher than if purchased abroad. We will continue to monitor the situation and support the patients as necessary.
Thank you!
WARNING: Javascript is currently disabled or is not available in your browser. GlobalGiving makes extensive use of Javascript and will not function properly with Javascript disabled.
Please enable Javascript
and refresh this page.