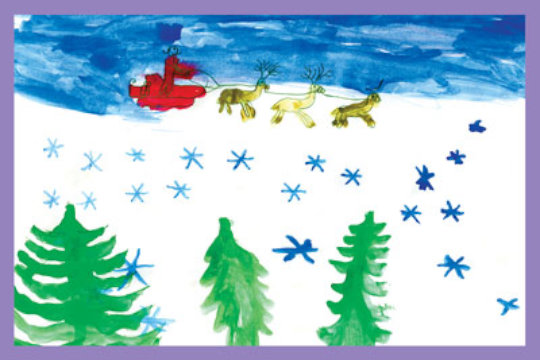 As 2019 is coming to an end in about two weeks, an argument is raging on whether the new decade will start on January 1, 2020, or January 1, 2021. We are also divided on this issue. But what is clear to us is that we will continue to need your support next year just as much as we do now.
Unfortunately, the pace of progress in pediatric oncology is still slow. Most of the investment in new drug development goes into adult cancers, which are much more frequent. Since relatively few children get cancer, it is difficult to enroll enough patients into clinical trials and discover new medications that are more effective and safe.
The former Soviet Union countries also remain plagued by larger issues of inefficient governments, corruption, and outdated facilities. Many families of children with cancer are unable to get good answers to their questions, or access treatment protocols that are standard in developed countries. Some become frustrated and take their children abroad for treatment to ensure they get the best chance to beat the disease.
Marian's family did just that. He was only 20 months old when he was diagnosed with stage IV neuroblastoma in August. Neuroblastoma is a very aggressive type of cancer and almost always fatal if it recurs after treatment. In Marian's native Ukraine, the best treatment regimen involving immunotherapy was not accessible. His family had to bring him abroad to Spain where he is now receiving appropriate therapy. Thanks to your donations, we were able to support his family when they reached out to us.
Until the end of the year GlobalGiving is running a contest, with prizes for the most funds raised and the most unique donors. Donate before December 31 to allow us help even more patients! In addition, GlobalGiving will match 100% of your first recurring donation, if you make at least 4 monthly payments.
Thanks again for your kindness!
We are wishing you a wonderful holiday season and a happy New Year!