Thank you so much for your support this year!
During 2012 we were able to raise more funds than ever before to help leukemia patients pay for bone marrow donor searches in foreign registries. As you may know, a number of registered bone marrow donors in Russia is too low to allow finding a complete match. In fact, this year the first Russian donor was activated in a database at Pavlov State Medical University in St. Petersburg, while hundreds of patients need transplants annually to have a chance to survive.
Your help made this possible for 17 people - children and adults, men and women.
If you would like to increase an impact of your donation, consider signing up for recurring donations. GlobalGiving will match your first donation (up to $100), and there is a chance to win a bonus if enough of us sign up.
Thank you in advance - and have a wonderful holiday season!
Links:
Thank you so much for your support for our project!
This year we were able to help eight young cancer patients who traveled to Italy, New York, Houston, Washington, DC and South Carolina for treatment. Lodging costs are a substantial burden for those cancer patients who are unable to access specialized cancer care near home. Sometimes, it is essential for a patient to stay in a special facility where around the clock care is possible. Your help allowed this to happen, and we are deeply grateful.
If you would like to increase impact of your donation, consider signing up as a recurring donor. During December, Global Giving will match 100% the first month's donations (up to $100). Also, projects with most recurring donors are eligible for additional bonuses.
Thanks again for your generosity! Have a happy holiday season and a wonderful New Year!
Links: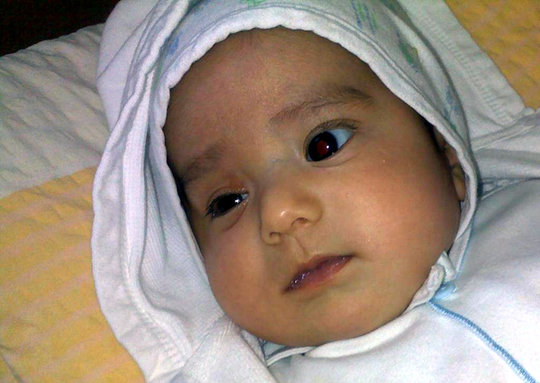 Dear Friend,
Thank you for supporting Elyor Babaev from Uzbekistan. Elyor has retinoblastoma, an eye cancer. This type of disease is not treated in Uzbekistan so family had to look for medical care abroad. Elyor has been treated at the Children's Oncology Center in Essen, Germany.
As of October 2012, Elyor has finished six blocks of chemotherapy and went home to Uzbekistan to recover. It is unclear at the moment whether he will need another therapy. Doctors will want to see Elyor back to Germany every 4 - 6 weeks for checkup. The overall time for recovery and checkup may take up to 2 years. Unfortunately, Uzbekistan has no medical facilities or personnel to monitor Elyor's health. His parents, of course, are committed to do everything possible to save their little son. Each trip to Germany and outpatient treatment will cost them a lot. We will be assisting Elyor and his family throughout this period and will greatly rely on your continuous support!
Thank you!
WARNING: Javascript is currently disabled or is not available in your browser. GlobalGiving makes extensive use of Javascript and will not function properly with Javascript disabled.
Please enable Javascript
and refresh this page.