Dear Friends,
In June I reported about a 21-year old Ukrainian, Sergii, who was planning to undergo bone marrow transplantation at National Cancer Institute. On October 9th he received a transplant from his younger brother who was a perfect match. Now Sergii is going to go through a critically important time, during which his body will adjust to new bone marrow. He will need to be very careful due to high risk of infection, which his body will not be able to fight effectively while his immune system is rebuilding itself.
Sergii needs to stay in an assisted living facility for at least the first 3 months or so. There he will have around the clock access to nursing help, in case of an emergency. Please help us help Sergii be safe during this period.
On Wednesday, October 17th, you will be able to increase your impact during Global Giving Bonus Day campaign. Starting at 12.01 am EDT, our project will get 30% bonus on all donations, until the bonus funds run out. Global Giving will match all donations up to $1,000 per donor.
We will be very grateful for your support!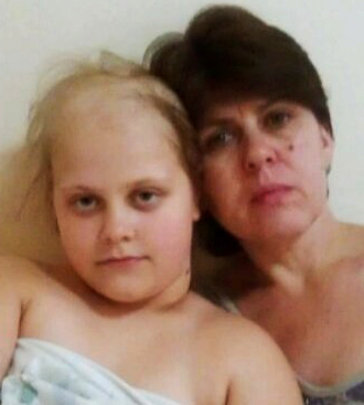 Dear Friend,
June 1 marked Children's Day celebrations around the world. In many countries, children get presents, and parades and ceremonies are held. On this day, adults are once again reminded how precious their children are to them and how fragile they can be.
Children with cancer are particularly vulnerable. You too can join and help children with cancer get a gift - a gift of life. Your contribution will go to children like Alina whose families struggle with paying the bills for treatment. Alina, a 10-year old from Ukraine, is still fighting her cancer - rhabdomyosarcoma - and needs our support.
We are very close to finishing fundraising for Alina. Please help us meet our goal of $1,000 and let her family breathe a little easier.
Thank you so much!
P.S. On March 19, we transferred $1,000 to Alina's hospital - however, we borrowed funds from our Patients on Treament Abroad program. Please help us reimburse Alina's portion to support other children who urgently need support.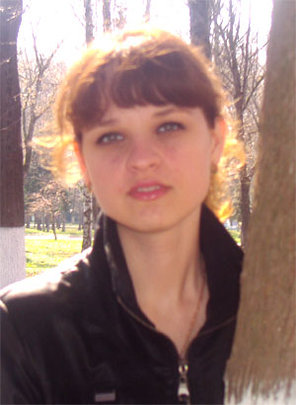 Dear Friend,
Raisa is a history student, with a particular interest in archeology. Last summer, after returning from an expedition, she began feeling unwell. A visit to a doctor showed a blood test abormality, and soon after, Raisa was shocked to learn that she had leukemia. Four cycles of chemotherapy put her in remission, but unfortunately, it did not last. In March 2012 Raisa relapsed, and now she can only have a hope of a cure if she undergoes bone marrow transplant from a donor. Her family does not have a matching donor, which means she needs to search for an unrelated donor from abroad.
Please help Raisa cover the costs of bone marrow donor search in the registry in Germany. Thank you!
WARNING: Javascript is currently disabled or is not available in your browser. GlobalGiving makes extensive use of Javascript and will not function properly with Javascript disabled.
Please enable Javascript
and refresh this page.