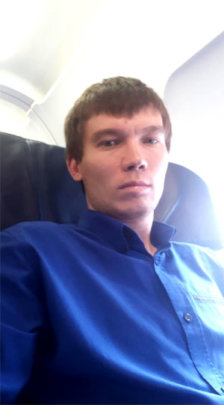 These are challenging times for everyone. With Covid-19 pandemic spreading through the world, all of us will feel its effects. It is important to follow guidance from health officials to minimize the spread of coronavirus - for our own good, and to protect the most vulnerable populations: elderly and those with existing medical conditions.
Cancer patients are particularly exposed at this time. While cancer wreaks havoc on the body, chemotherapy and radiation treatment also cause many side effects and depress immune system. As pandemic advances, shortages of masks and basic sterlizing supplies, and overwhelmed hospitals may leave the patients unprotected and easliy susceptible to deadly disease.
We urge you to protect yourself and your loved ones first. But if you feel that you are adequately prepared and able to help others, please consider joining GlobalGiving's bonus week starting on Monday, March 23rd and lasting until Friday, March 27th. During that time, GlobalGiving will add 50% bonus on all small donations (up to $50). Larger donations are also welcome, but a bonus will be capped at $25.
Your help will support patients like Evgeny, 32-year old renovation manager from Krasnodar. He is married, with two young children. Ten months ago Evgeny was diagnosed with chronic myeloid leukemia (CML), high-risk. Most of CML patients do well on long-term therapy with a targeted medication, but Evgeny quickly developed resistance to it. He had no response to second-line therapy either. His bone marrow did not function normally, and Evgeny had to go for regular blood transfusions to stay alive. Bone marrow transplant from a donor was Evgeny's only chance to survive. Since his sister did not match as a donor, he needed to find and activate a donor from a registry in Germany, where several potential matches were identified. In February, a best match was found and Evgeny received bone marrow transplant. He is now recovering. However, he still owes almost 3,000 euros to the registry from the original bill of 18,000 euros.
Your help will lessen the financial burden of cancer for Evgeny's family and others like him. We believe in the power of our small donors to make a large impact and save lives of many patients. Thanks again for your kind support!
Stay well and be safe!