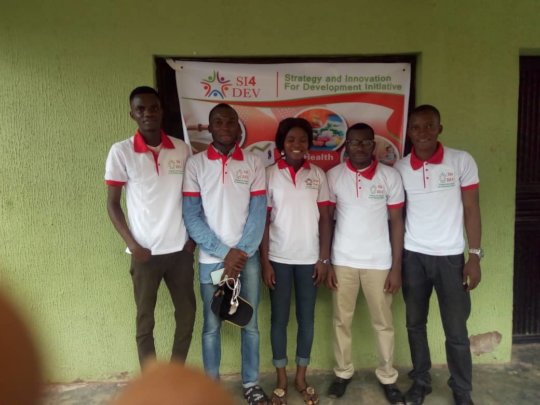 The Spring Development Initiative is proud to present a workshop summit for community leaders, volunteers and other practitioners in the Community-Led Development (CLD) community in Nigeria by our affiliate organization, Strategy and Innovation for Development Initiative (SI4DEV).
SI4DEV is in the exclusive position of seeding a consistent CLD model across Nigeria and has put together this summit themed: A Pathway from Community-Driven Development Projects to Community-Led Development.
We're inviting you to sponsor this event and or join us as a presenter or speaker for the SI4DEV inaugural workshop summit for shared learning, practice and inspiration.
For the past year, The Spring Development Initiative has been working with SI4DEV and the participants of their Partners Program at the intersection of behavior change, capacity building, impact and sustainability.
To celebrate the successful completion of the first half of this program, two hundred (200) SI4DEV Partners from across 30 States and the FCT will converge in Abuja, Nigeria from November 15 – 17th 2018, for three inspiring days featuring 3 key planks:
• Project Management and Performance Improvement Training – Breakout Sessions, Panels
• Action Planning for Impact, Sustainability, Governance and Accountability – One-on-one Clinics
• Motivation, Networking and Context – One-year Anniversary, Award Ceremony and Cultural Night
SUMMIT OBJECTIVES:
1. To improve the ability of SI4DEV partners to properly develop, manage and successfully complete community-driven development projects.
2. To share innovative strategies to better connect community-driven projects to local leaders – both government and traditional – for increased sustainability.
3. To review and finalize actionable tools that will help SI4DEV partners evaluate and improve the governance and accountability of their community driven projects.
About SI4DEV and the SI4DEV Partners Program
SI4DEV is a non-governmental organization registered in Nigeria to empower local volunteers at the grassroots who are in the process or are willing to take action to bring about positive social change in their community. The SI4DEV Partners Program trains potential community leaders on how to successfully implement community driven projects; how to effectively access resources to be able to deliver a better quality of life for local communities; and how to contribute to sustainable development.
We look forward to seeing you there!
Thanks,
Nkem Akinsoto