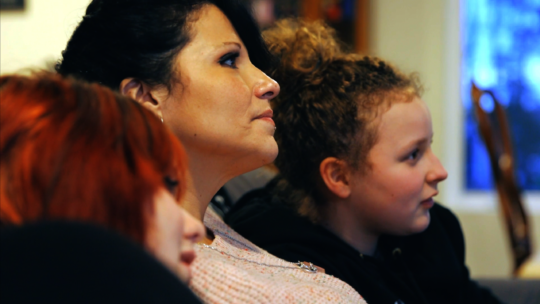 Watch Ashlie, Paige, and Megan's story here.
"Do you feel better that you are off the ground?" Ashlie asks her younger sister Paige.
"Yeah, I feel better that I am off the ground," Paige answers smiling. "It was bad back then, but it is good now."
After overcoming addiction in an abusive relationship, their mother Megan moved her two daughters into sober housing. They lived together in a single bedroom until Megan's application was accepted for a new apartment with separate rooms for Megan, Ashlie, and Paige.
However, the furniture that they used in sober housing had to stay there. Megan shared, "Literally, the only thing we had coming into this apartment was the clothes that we had obtained."
Ashlie, Paige, and Megan furnished their home with the help of Community Warehouse. Thanks to a grant from the Collins Foundation their furniture was provided free of charge!
A new room, bed, and fully furnished home brought about mixed emotions from Megan's daughters. Ashlie expressed,
"It was kind of scary at first sleeping by myself in my own room. If we hadn't received furniture from Community Warehouse. I don't think that we would be able to eat, sleep, or even have our dishes anywhere. I mean, I don't think we would actually be able to do our school without just sitting on a plain floor."
With Oregonian children still schooling from home, the impact of furnishings is clear. Attending school is possible when a child has a bed to get a good night's rest. Completing school work is achievable when a child is off the floor.
Here, at Community Warehouse, we are committed to serving under-furnished neighbors in the tri-county region, and this is a commitment that we have held steadfastly for our past 20 years of service. As your local furniture bank, we see the impact of furniture on children, families, and individuals daily.
Even during the winter months where we see the least amount of furniture donations in our Warehouses, we are glad to say that beds were available for all neighbors served throughout the season. Yet, we still need your support to ensure that children like Paige no longer sleep on the ground.
In 2020, we served 989 children that did not have access to basic household goods. We know that the need for furnishings in our region is greater now due to the pandemic. Even while Oregon's risk levels lower, families are still without the proper furnishings to they deserve to stay at home comfortably.
By helping under-furnished neighbors, YOU are creating stronger home foundations and brighter futures for our community! Let's continue to support under-furnished neighbors like Megan, Ashlie, and Paige now. Their resilience in overcoming hardship and transforming their house into a home is beyond worthy of admiration.
Megan's family was featured in our annual gala called Chair Affair! Our partners at NW Natural pledged a $10,000 match for any donations made after the event. You can help us reach this match with a donation of any amount.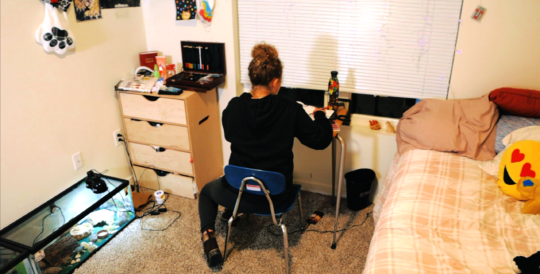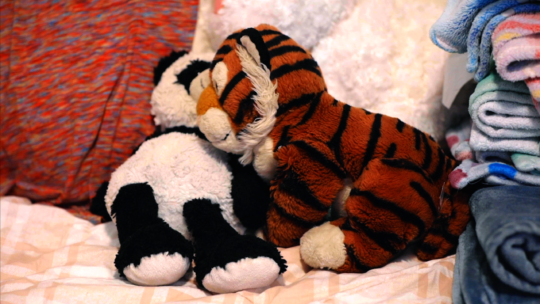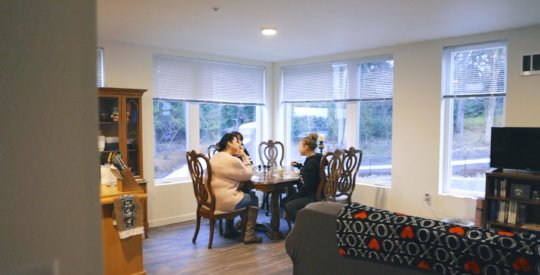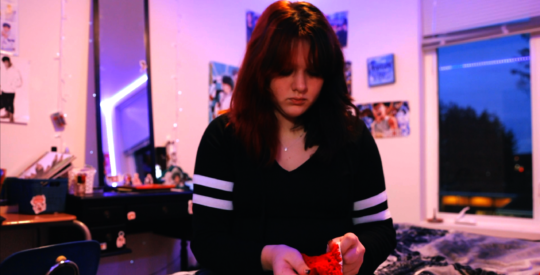 Links: