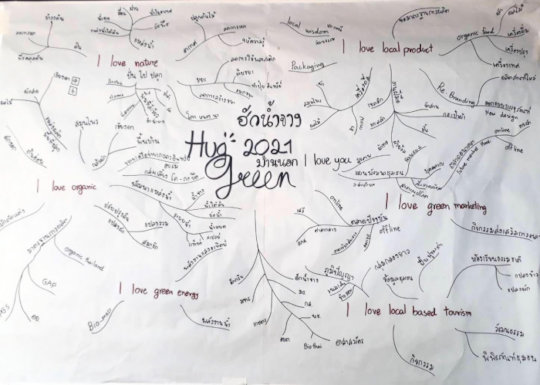 They always send us a mind map of what kind of activities they will pursue in the new year. In this year's photo, 'I love local based tourism' stands out. They say they will cooperate with Thammasat University to promote Communuty-based tourism.
In addition, they would like to help create a sustainable area by spreading organic models, alternative energy projects, and youth self-reliance activities in Nakkwaugiu Village to nearby areas.
The second photo.
Food truck that sells organic vegetables and Hak Green coffee produced in Nakkwauki Village. They go around the nearby area and spread the model of self-reliance in Nakwaukkou village through the product.
The third photo.
Nakkwaugiu Village is a popular place to visit at universities. Recently, students from Thammasat University visited the village and carried out a project to discover the history and resources of the region.
The last photo.
It also delivers organic models of Nakkwaugiu Village to officials from other regions.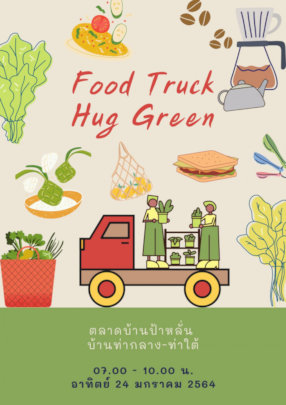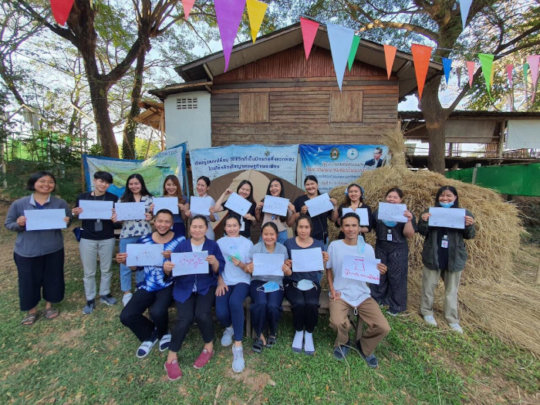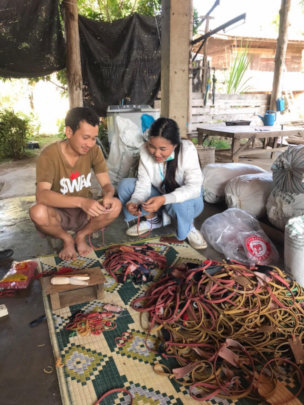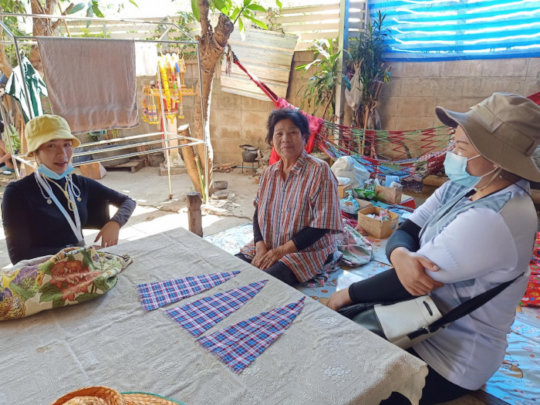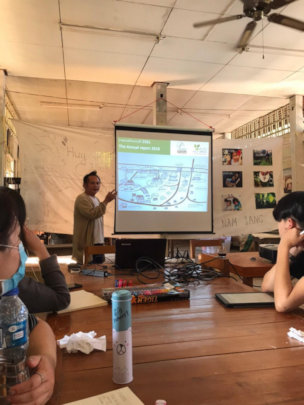 The Rohingya refugee camp has been closed since COVID-19 Virus occured.
The Rohingya, who live in Bangladesh regugee camps, often pay brokers to go to Malaysia, where the state religion is Islam. However, as Malaysia has tightened its coastal security for fear og the apread of COVID-19 Virst, refugees are frequently unable to enter the coast.
As the boundaries are tightened, it is also having difficulty get supplies. We need a lot of clean drinking water, food and sanitary products, ETC. We are making a lot of efforts to get clean water directly in the camp. There are several attempts to establish a system to purify rainwater or digging wells.
We are conducting continuous hygiene education at Rohingya refugee camp. In order to minimize the spread of COVID-19 virus, continuously educating people on how to wear masks.
COVID-19 virus is not easily ending. Long-term countermeasures should be prepared and support Rohingya refugees to live sustainable lives.
We always deeply thank you for your support.
Thank you.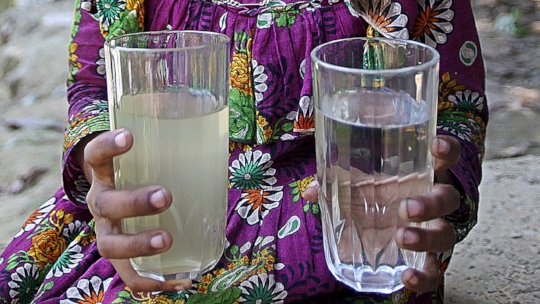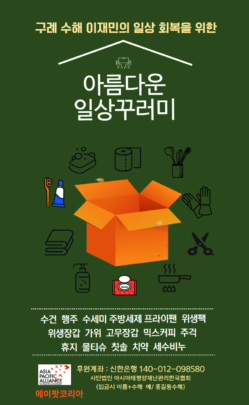 More than 500mm of heavy rain fell in Gurye-gun, for 3 days from 7 to 9 August. People are suffering from immense damage as a river flooded and a dike collapsed. The biggest problem was not only that every household had been washed away from their house or had got messy with mud, but also, they had to clean them up so that they could pick out things that could be of use.
We provided one daily necessities box kit for one family, which is consisting of towel, dishcloth, kitchen detergent, sponge, frying pan, sanitary pack, scissors, rubber glove, instant coffee, rice scoop, paper towel(2), wet tissue, toothbrush, toothpaste, soap, 1000 boxes in total, and we served bathhouse and proper meals for the 500 victims who had to clean their house and households all day with the local community.
Thanks to your support, we could finish this project very well.
Thank you so much.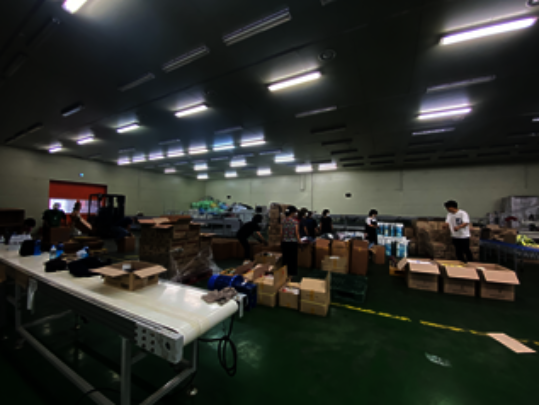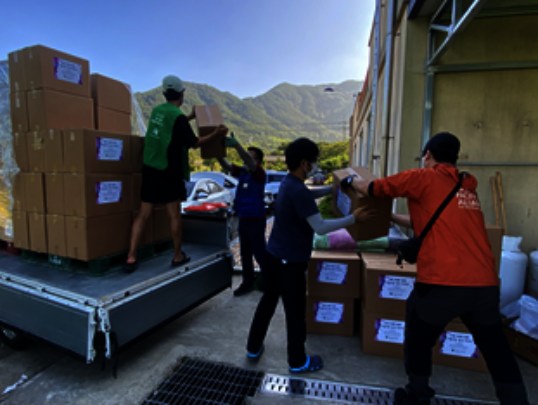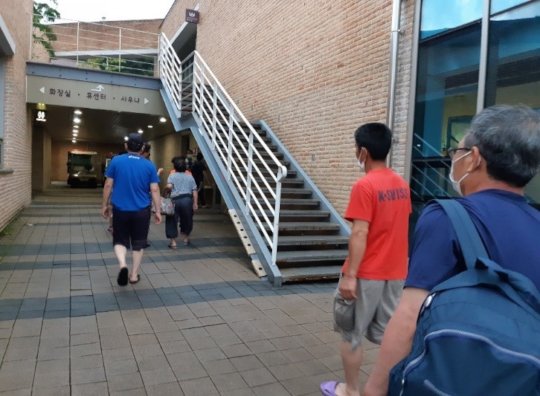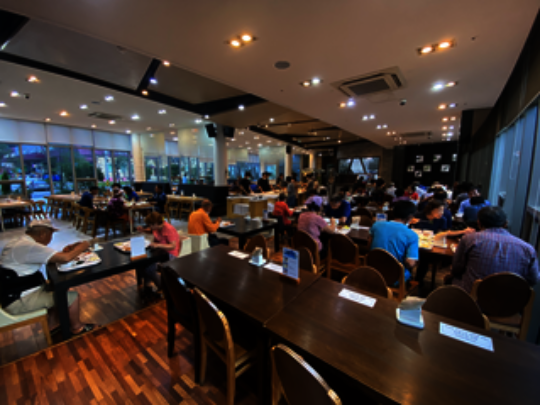 WARNING: Javascript is currently disabled or is not available in your browser. GlobalGiving makes extensive use of Javascript and will not function properly with Javascript disabled.
Please enable Javascript
and refresh this page.