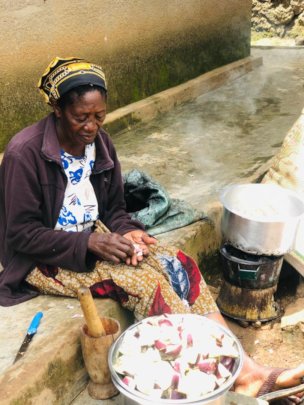 For most Rwandans, every day is hard work, yet during the pandemic every effort is compounded. Not only is it harder to work and pay for essentials, but social distancing and mask wearing are especially difficult in a culture where close physical contact is the norm. It is the custom in Rwanda to reach out in passing, to greet neighbors, family and friends with a touch, or a cheek to cheek hello. It is difficult for our families to resist this natural behavior, but they are trying hard and learning to cope with the requirements.
Despite this cultural challenge, Rwanda is managing the pandemic well. The government is strict about citizens' adherence to the guidelines. Presently it is the rainy season in Rwanda - their "winter" - when it is colder and wetter than usual. Yet the number of cases remains extremely low and the recovery rate is strong. For that we are very relieved and thankful - a silver lining amidst this pandemic.
For the past 8 months, through your generous support, we have been able to provide a modest monthly food allowance for ten families, plus medical support for several minor illnesses. Our families have suffered psychological stress due to isolation and the fear of contracting Covid-19. This anxiety has caused some stomach and heart issues, all thankfully treatable.
Your continued support for this temporary relief is helping these vulnerable families make it to the other side when we all hope to find a new normal. We are all so grateful for you!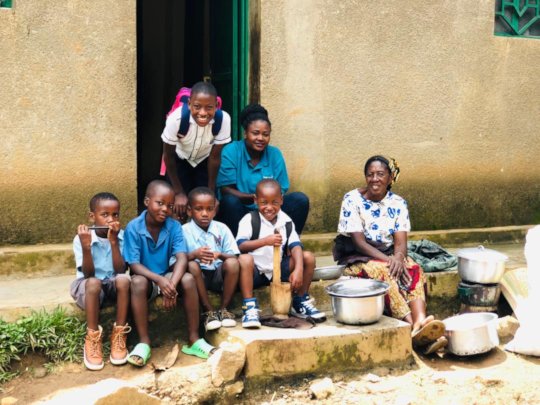 Links: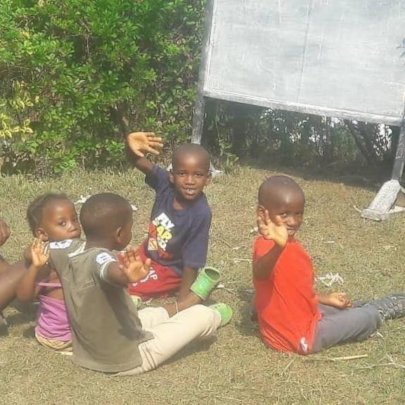 As we reported in July, Rwanda has been under a stay at home order since the pandemic was declared in the spring of this year, so our children have been unable to attend school, like so many kids around the world. Not only have they been unable to go to school, but they have also lost access to the meals provided by their schools, with the additional need for food a crushing burden for their parents.
We hired 6 out-of-work teachers from the children's schools to tutor 17 students in pods in 4 homes, 5 days a week, 3-5 hours a day. The program has been a great success! The kids have loved it, and the parents and guardians are beyond grateful.
We are all still awaiting a decision from the government regarding whether or not schools will reopen this fall, but we are feeling good about the current tutoring pods approach should we need to continue it, or reinstitute it again in the future.
The positive impact of education on individuals' and societies' ability to lift themselves from the crushing cyle of poverty is well documented. Your ongoing support of our efforts to help Rwandans rebuild their lives and their society is deeply appreciated.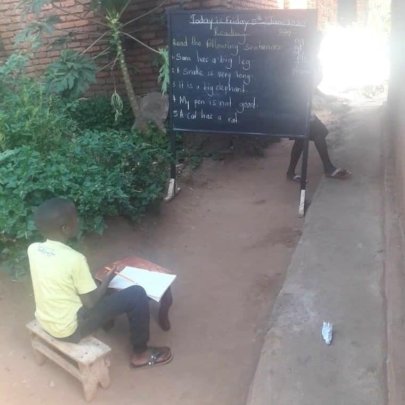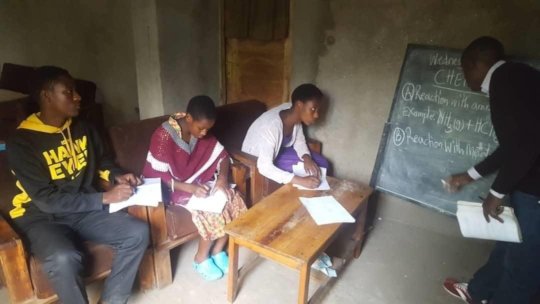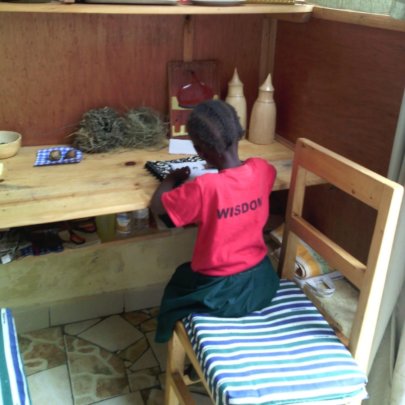 Links: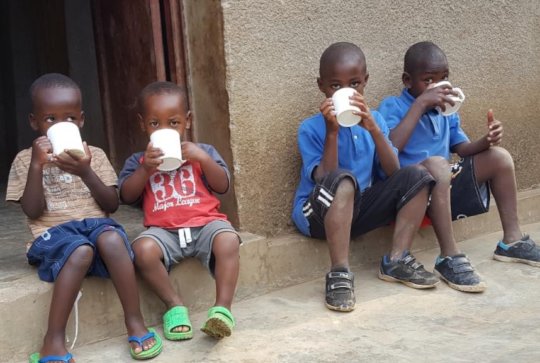 As we reported in July, with our families unable to work and the children unable to get meals at school, we saw the urgent need to provide food and rent support and your generosity has been overwhelming. For the past five months we have provided monthly food assistance, rent subsidies and have covered several emergency medical issues.
Our mission to help Rwandan families help themselves by providing support for education, job skills and training, has been hard hit by the COVID-19 lockdown. Our dyers have been unable to get new fabric and we have not been able to sell their beautiful wraps through many of our normal retail outlets due to closures. Our taxi entrepreneur was shut down for months as well. With the kids unable to get their meals at school, there was enormous financial stain on our already struggling families, not to mention the disappointment of no longer being able to contribute to their own support at the same level.
Your generous support for this temporary relief is helping them get through to the other side, when we all hope to find a new normal. For this we and they thank you - from the bottom of our hearts.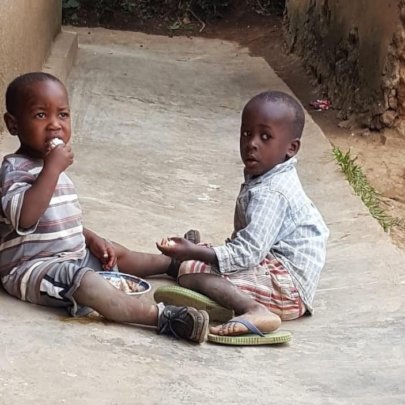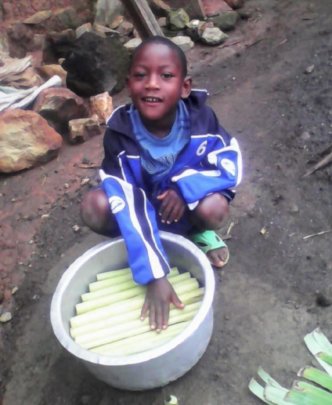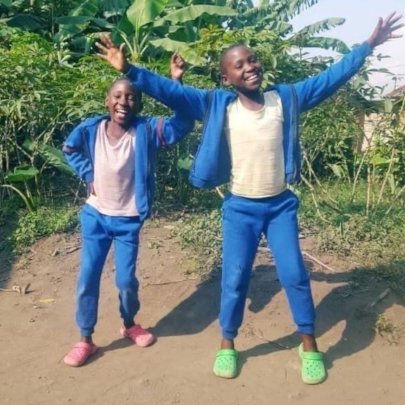 Links:
WARNING: Javascript is currently disabled or is not available in your browser. GlobalGiving makes extensive use of Javascript and will not function properly with Javascript disabled.
Please enable Javascript
and refresh this page.