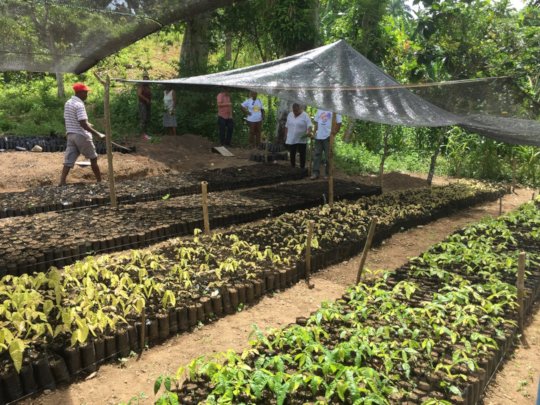 Repairing and restoring food gardens in Haiti is an ongoing activity. The focus of this work has become more unpredictable over the last few years. Rain fall was an aspect of planters living,anticipated as we prepare the new harvest. Raining season is welcomed as it was usually. It is the type of rain, the intensity and the result of its timng that is now a major concern.
"We live in extremes" said Constant. Today we are inundated and the next few weeks, instead of a recovery, we dive into a drought losing what we started recovering. Just in the last week, Haiti reported inundation death and missing people from the rainfall.
When we started the project to restore gardens, it was after the great Hurricane Mathew but subsequenty we worked together with over 2,300 members of community farm organizations to replant their food gardens. The center for plaintain propagation alone recovered its beans and plaintain crops as you will see below in the posted pictures.
We recovered the following gardens with your help and support. We face more intemperate weather and still inundation, drought and wind continue to challenge our state of recovery and impact our partners capacity to harvest and improve food production.
During this period of time we have restored gardens using multiple strategies:
Oxplowing servies: 89 farmers benefitted from the provision of oxen and plows made possible from your gift to the Lambi Fund. There organizations included OPAH, MPL, SADN and TKL Oscar Romeo who received 12 Oxens and plows to re-establish the tilling services and assisted in the tilling of 50,325 kawo of land.
Another strategy to restore gardens is integrated in our reforestation program. Each project plants 20,000 trees fruits or forest.During this time they planted 36,604 plants of which 30,394 are fruit plants an integral part of the nutrition production. They include: Cherries , grapefruit, oranges, coffee, cacao, avocado, chestnut, mango, cashew totaling 30,394 fruit trees.
Your donation enabled us to achieve this important milestone. Your future donation will continue to help us produce more food for the consumers in rural Haiti who ar eunable to afford imported goods.
Thank you for your support, your help. Your generosity is appreciated and invaluable to our successful partnership with rural farmers. Thanks again.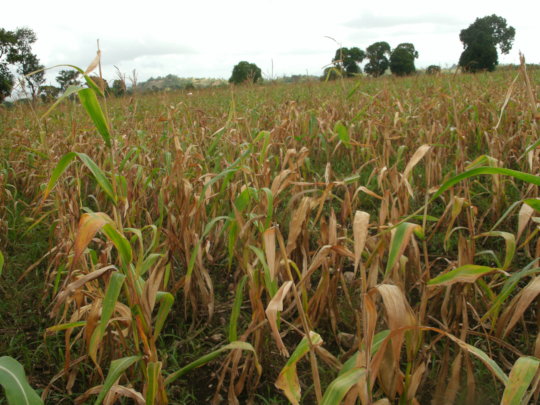 Links: