New birth gives hope and new beginnings. Although 2020 brought a lot of pain and struggle, AFVF pushed through roadblocks and saw success with their goat husbandry project. They started with 99 goats (90 females and 9 enhanced males). Within the space of 2 years, their females gave birth to 200 kids in 159 pregnancies.
The organization was able to distribute 162 goats to 147 members. 27 of those members came back for a second round of distributions. It is amazing to be able to share that 42 of the distributed goats have given birth to 63 kids. Those newcomers have brought the organization's tribe to a whopping 362 kids!
These members have been through much struggles including the males getting up there in age and losing their stamina. The pandemic also did not help with the country being on lockdown. None of this held them back though; all of those struggles have been a learning experience for our partners in rural Haiti. The experiences and newcomers give the members the ability to bring in income and contirbute to their economy.
Links: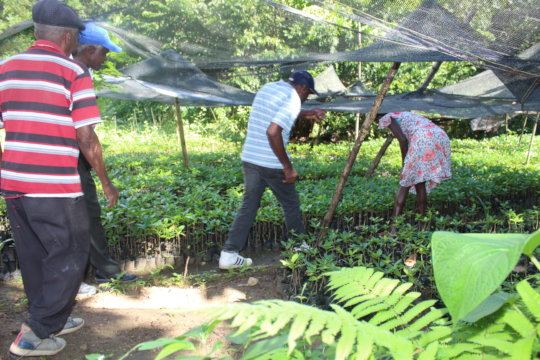 Our regional monitors have continued to work with 14 organizations (7 in the Lartibonite and 7 in the South regions) providing post COVID-19 support since October 2020.
This phase of the program provides our partners with funds to start their planting season and contribute towards fighting food insecurity once the air clears. From the 14 organizations, 350 farmers received the funds.
Planting season activities have also started in both regions. Because the pandemic stole so much time, the farmers chose to plant crops that do not take long to grow (3-4 months max). In the Lartibonite region specifically, the planters started to put their funds to use in the beginning of December towards beans.
The lockdown slowed things down, but the resilience of our partners keep things life going in rural Haiti.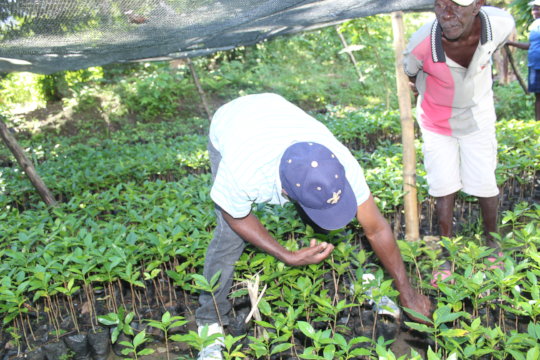 Links: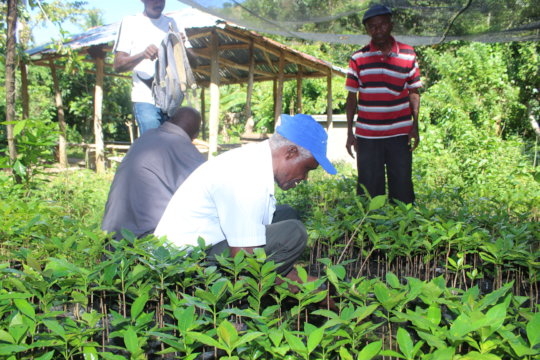 The Coronavirus pandemic continues to scar people across Haiti physically, mentally, emotionally and financially. We remain grateful that the death toll in Haiti has not hit the astronomical numbers that we've seen around the world, but financially it has impacted in ways that we could not have anticipated. Farmers left with harvests that could not be sold due to quarantine orders, land that could not be planted on due to lack of financing or access to supplies, families that could not be fed due to lack of financial means. The ripple effect of this pandemic continues to stun many.
This third phase of our COVID-19 response allowed us to distribute an addtional 2,500 masks to organization members throughout the Artibonite, South and Northwest regions as well as materials which enabled them jumpsrat their delayed planting seasons. Additional hand soap, disinfectant and buckets were also distributed to assist our partners in keeping their families and communities safe.
We were able to embark on the support phase which assists farmers in acquiring the materials necessary to begin planting production. This started with 14 organizations (7 in the South, 7 in the Artibonite). Within those organizations, 350 farmers were be able to participate and receive this support. Planting activities have already started with cultures that will not take long (3-4 months tops) to harvest.
We anticipate a plentiful harvest for these farmers as we continue to reach more. It is impossible without your ongoing support!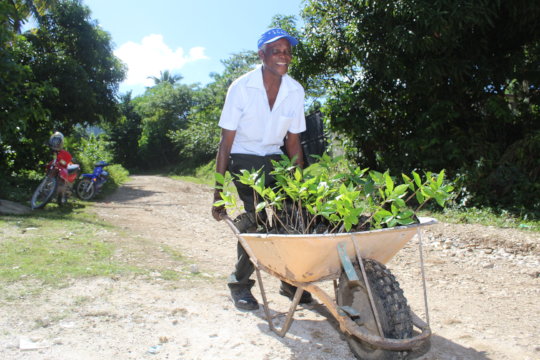 Links:
WARNING: Javascript is currently disabled or is not available in your browser. GlobalGiving makes extensive use of Javascript and will not function properly with Javascript disabled.
Please enable Javascript
and refresh this page.