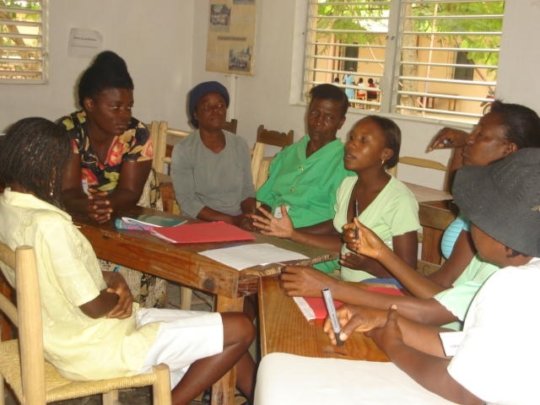 Thanks to your support, we are able to seed another women's micro-credit fund. We will report progress as it moves along but here is the rationale and strategy for funding it.
RATIONALE
Women are investing heavily in the trade of agricultural produce and are the ones who manage the marketing and sales of produce at the local marketplace. Predatory lenders charge 25-35% interest rate to seed the women's small businesses. Lambi Fund seeds the micro-credit nfund, trains the members, and charges only 2% interest, a much more affordable rate for the poor.
PROJECT STRATEGY
To start the project Lambi Fund will provide the community organization with a 500,000 gourde fund to be distributed to 50 tradeswomen. The ladies will get the credit for 6 months with a 2% discount interest. Repayments are made monthly to allow other women to join the program.
The organization sets out a number of criteria for selecting the first borrowers. These criteria are based on women's experience in trading (ability to manage money) and the level of participation in all organization activities.
The organization, in addition to the credit program, will set up a tree nursery to produce 20,000 seedlings to raise awareness among its members about environmental degradation issues and to help protect their personal gardens.
Links: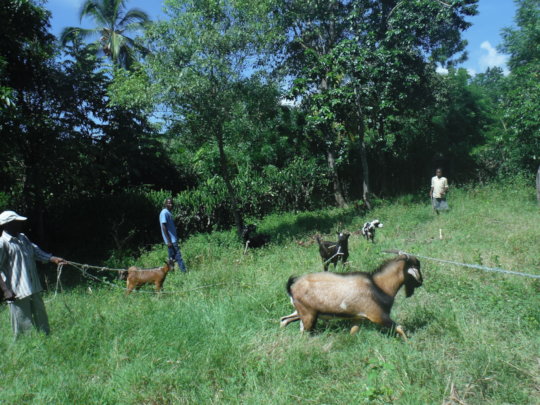 Lambi Fund helped start several new goat breeding projects this year. Goat breeding is a relatively quick way for Haitians to become more sustainable. Lambi Fund gets community organizations started with two female breeding goats. They are bred and when their offspring grow up, the goats are sold at market. The proceeds help the organization members become more sustainable and as a result are able to feed their families and send their children to school.
The goat breeding projects will be monitored by Lambi Fund staff over the next couple of years as they help the community organizations succeed. To date, Lambi Fund staff has provided organizational and project management training. Without this training, the community organizations would have a more difficult time operating a successful goat breeding enterprise.
Activities include:
Each member of the organization receives 2 female goats to begin their own breeding.
Lambi Fund staff trains all members of the organization on goat breeding techniques.
A veterinary pharmacy is located inside the community.
The number of animals will at least double since the first year of the project.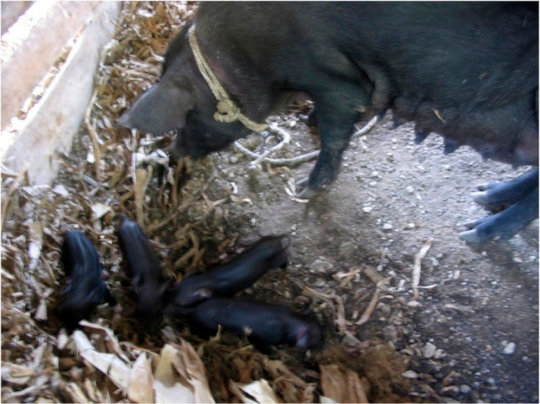 The pig breeding project you have supported has been an essential part of poverty relief in Haiti. In Haiti, pigs are like bank accounts. Haitians buy small piglets and breed them. Haitian pigs root in the ground and eat plants growing in the wild. Once a fattened pig is ready for market, families sell them and are able to use the proceeds to feed their families, send their children to school, or obtain health care.
Thanks to pigs that you have purchased, rural peasants have been able to provide for their families. These communities need your continued support. Help replenish local communities' stock of pigs and provide them with the opportunity to achieve sustainable incomes. Purchase a pig for a rural family in Haiti today.
WARNING: Javascript is currently disabled or is not available in your browser. GlobalGiving makes extensive use of Javascript and will not function properly with Javascript disabled.
Please enable Javascript
and refresh this page.