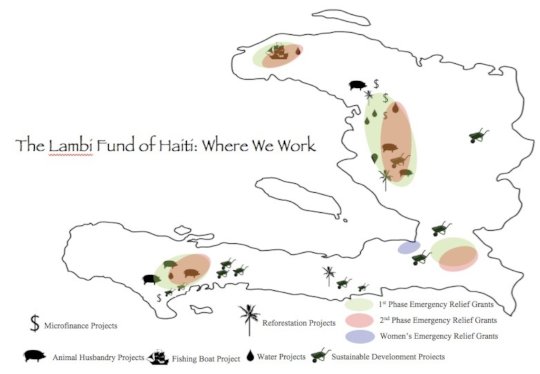 COVID-19 really threw us for a loop and slowed things down tremendously. While the world was able to pause and quarantine, our partners in rural Haiti had no choice but to push through it all and continue working.
We were able to provide over 2,500 face masks to organization members along with the basic understanding of how the disease is spread and what to do to help prevent it. This provided a level of peace that made the worry easier to deal with.
Food insecurity continues to be a growing problem in Haiti. Many of our partners are still recovering from the destruction caused by hurricane Matthew a couple of years ago. Recently, 10 of our partner organizations in Kavayon successfully rebuilt their gardens that were wiped out by the hurricane. The members were also able to replace the goat(s) that they had lost, reignite their merchant activities, process grains for storage and plant more than 200,000 trees that are actually growing in the area.
Although they've been doing well, there is still a lot of assistance that is needed. In each of these projects, Lambi has a set a goal to boost Agricultural Credit, Grain Storage and Grain Transformation so that together we can continue to help curve the impending hunger.
Links: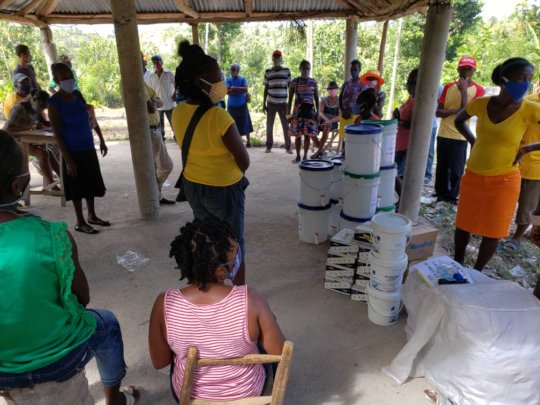 This year has been one roller coaster ride after another for everyone around the world including our partners, our supporters and our Lambi family. While the fight against the spread of COVID-19 in Haiti continued, we dealt with a huge loss. One of our dearest founders, Dr. Marie Marcelle Racine, transitioned from this world in July. We were heart-broken by this deep loss. Her DNA still runs through Lambi's veins as we press on and continue the great work that she helped to start and grow over 25 years ago. Dr. Racine believed in the Haitian people and their ability to succeed. Every time the road might seem a little bit tough, we remind ourselves of her resilience and conviction; we will continue to draw strength from her and our partners in rural Haiti.
The pandemic was certainly an unexpected surprise that took the world for quite a spin, but it did not stop our partners from moving forward in the field. With your support, we were able to take the necessary steps to reach out to our partners and their communities and provide them with the knowledge and tools needed to fight the spread of this disease. Handwashing stations were built, face masks were distributed, disinfectants were provided and a level of peace was restored in the minds of the people we serve.
We can all say that we hope to close this chapter soon, but surely we will not let it hinder our work in Haiti.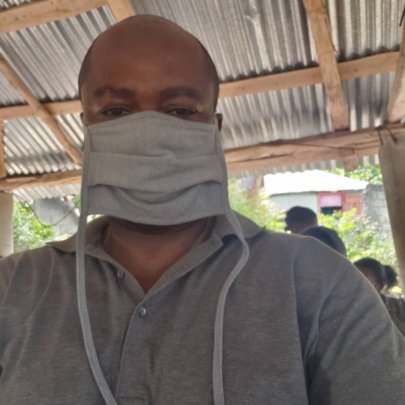 Links:
Today, we are highlighting some of our partners up north in the village of Gros Mornes. As of this summer, 180 baby goats have come into this world from the first set mothers that were initially distributed at the project's inception. 110 of those babies have already been weaned and placed in their new homes. By the end of fall, 46 others will follow suit. Your support has made this project so successful that there will actually be a second round of distribution once every member has received a goat. This allows for our partners to gain more economic stability as their goats reproduce; they can sell them and bring in other forms of income.
That's not all! The members continue to give their support and energy towards the project as they assist with the upkeep of the pens. They also bring food to feed the mothers regularly especially when the lack of rain causes scarcity. THey have gone as far as purchasing pastures for blocks of time to ensure that the goats do not die of hunger.
While there is still so much chaos going on around them, they continue to take the necessary precautions to fight the spread of COVID-19 and care for these precious babies. There is some light shining through the dark clouds with these goats.
Links:
WARNING: Javascript is currently disabled or is not available in your browser. GlobalGiving makes extensive use of Javascript and will not function properly with Javascript disabled.
Please enable Javascript
and refresh this page.