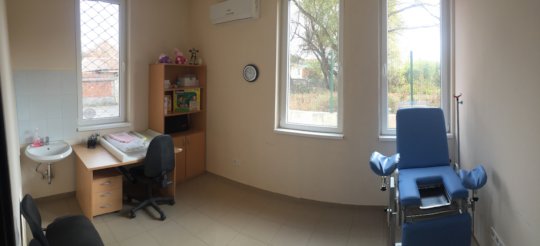 Dear donor,
Firstly, we would like to wish you Happy New Year! May this year bring lots of happiness, new goals and inspirations and great achievements.
Thank you for your continuous support in 2018! It was our first year on the Global Giving platform, and so far it's been an incredible journey that has given us additional tools to help the most vulnerable in Bulgaria's capital.
Thanks to our campaigns and your generous help throughout the year, we've managed to raise $18,102!
We've been supported by 90 unique donors and 1 recurring donor who donates monthly to our cause. We appreciate your generosity, and we will continue to appeal to all our friends to keep supporting us so that we can meet our target and provide all the necessary neonatal and pediatric medical equipment needed to ensure adequate
Last year we spent 15% of raised funds on equipment. So far we've purchased a new gynecological chair, a fetal monitor, a fetal doppler, a baby scale, a contactless thermometer, and a blood pressure monitor. The remainder of funds will be used to purchase an ultra-sound machine and colposcopy. We are also hopeful that 2019 will bring opportunities to fund a hospital bed, pulse oximeter, and an autoclave.
With these gifts, our medical center will be fully equipped to meet a range of community needs.
In 2019, our team began working on a video production to show you the story of the disadvantaged children and mothers in Sofia and our mission to help them. Stay tuned!
Thank you again for your good hearts and happy 2019!