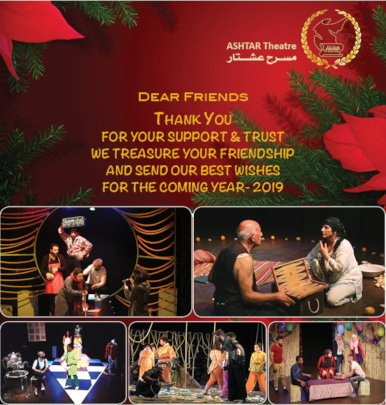 Dear friends and supporters,
HAPPY NEW YEAR... May 2019 be a successful and peaceful year for all. A year of Justice and Freedom and a year of less atrocities and wars around the Globe.
Please have a look at ASHTAR Theatre Newsletter attached and follow our acheivements of the year.
One of the main success stories of this year was ASHTAR Theatre International Youth Festival, where participants comprised of teenagers, young adults and mid age people came together to learn and grow in a charing manner and a joyful atmosphere.Friendships that emerged from this festival are still nurished.
Furthermore, ASHTAR Theatre was able to participate and tour in some of the participants' countries like; Russia, Poland and France.
Thank you for your generous supports, without you all we couldn't have made our significant achievements this year.
Sincerely Yours,
Iman Aoun
Attachments:
ASHTAR International Youth Festival in its 4th edition brought together 50 youth and theatre experts from Palestine, Russia, USA, Poland, France and Germany. They spent 10 days to gether in a Camp-Fest Style; followed daily training in theatre techniques, and peformed 7 new plays in 5 cities around the West Bank. 1700 people attended the performances, 900 of them were children and youth from rural and marinalised areas.
The performances were very well received by the audience and the mass media covered the event on daily basis.
All international participants were very enthusiastic and some of them expanded their stay in the country after the festival, to volunteer at AHSTAR Theatre and see the country even more.
Some of the participants comments on the festival:
Malik Meyer from Germany said: "The youth from Ashtar hosting the festival made it very successful, welcoming, making me a real part of it."
Delia Remi from France said: "It is a rare thing to take part in this type of festival in such a warm and inclusive atmosphere. It brings everyone to give their best and I feel everyone really did."
Ashely Merinaccio from USA said: "Cultural trips really helped the American group understand the situation in Palestine."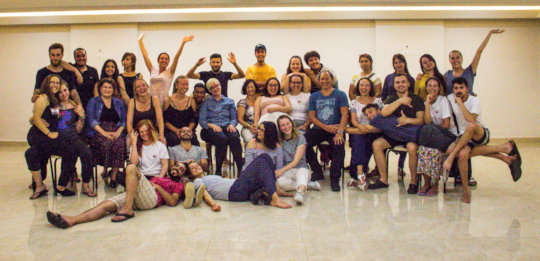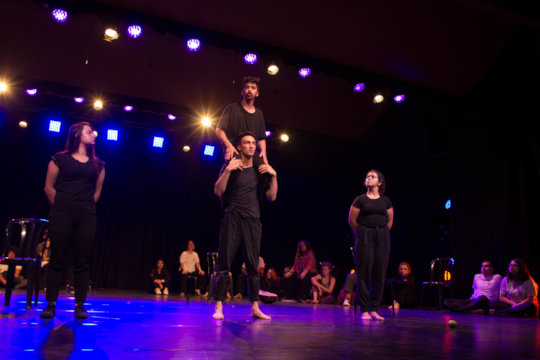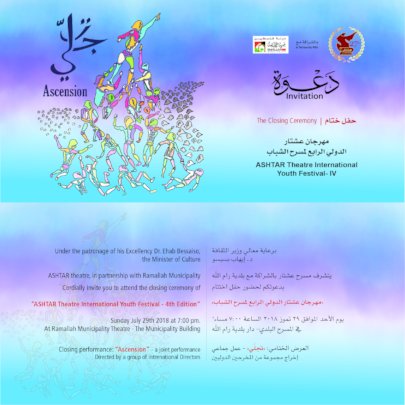 ASHTAR Theatre Students are full on, the final preparations of their festival. 12 graduates, 50 participants from around the world, 7 performances and 5 workshops will be runing for 10 days.
All this will be reaching some 3,000 audience menbers in 5 cities around the West Bank.
The countdown is on and we are 10 days away from the opening of the festival.
ASHTAR Theatre students and staff would like to thank you for your generous support and wish to invite you to attend the fetival if you are close and in the country.
More to come :)
Thank you,
Links:
Attachments:
WARNING: Javascript is currently disabled or is not available in your browser. GlobalGiving makes extensive use of Javascript and will not function properly with Javascript disabled.
Please enable Javascript
and refresh this page.