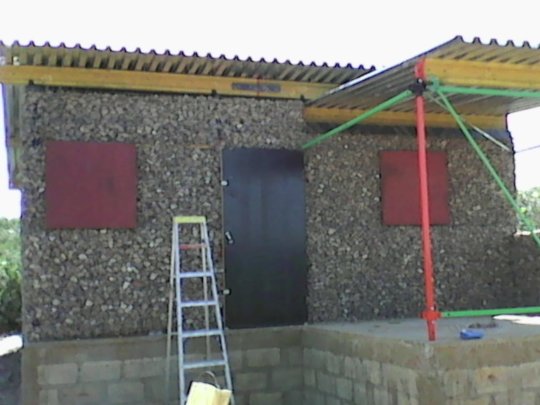 We are pleased to inform you that the village has been built and is waiting to be shipped to the port of Pemba. Unfortunately, the missions have currently been suspended, and with them the issuance of new visas, due to the coronavirus.
The current fundraiser is in support of the works on the ground, for the foundations of the village, the school and the bathrooms. A first phase for the conclusion of the redevelopment project of an entire village with the use of these modules, which can be easily combined with each other. A unique opportunity to revive an entire community.
Meanwhile, we can show you how the houses will be assembled, since we have already built two Paopik houses: a children's bookshop in Maputo and a rural house in Taulla.
The collaboration with Msgr. Camillo Faresin Onlus is doing well, we are trying to create a healthy working environment in order to guarantee the development of the project which will have a great impact on the local population.
With your help and support we are trying to face one of Africa's biggest challenges in a sustainable way.
We hope to conclude our project as quickly as possible, which consolidates and evolves from month to month.
We cannot fail to express gratitude once again to all of you, participating in our collective journey.
I hope you would also join us in supporting our latest campaign, even a few dollars will make a big difference
https://www.globalgiving.org/projects/support-vulnerable-families-during-covid-19-crisis/
You are the first who gives value to our work.