We are constantly lerning even in the moments we are not intentionally seeking new information or skill. This is the case in our educational centres as learning takes place constantly during the day and mealtimes are not an exception as they present opportunities to learn outside the classroom. One, they get to learn how to follow instructions as they make proper lunch lines and the older children give the younger children the chance to get served first. Secondly, they learn to develop the habit of cleaning their hands before taking their meals and the tap is conveniently placed next to the kitchen.
In addition, we also see the interactions that take place during these breaks between the students and their peers or adults as an important building block of their social skills as they learn to take turns, be respectful and for the much younger ones it contributes to their language development.
The learning that takes place during these breaks is proof that the benefits of the programme go beyond promoting health and encouraging school attendance and concentration in class.
We acknowledge that you are a big part of this learning process and we are truly grateful for your continued generosity.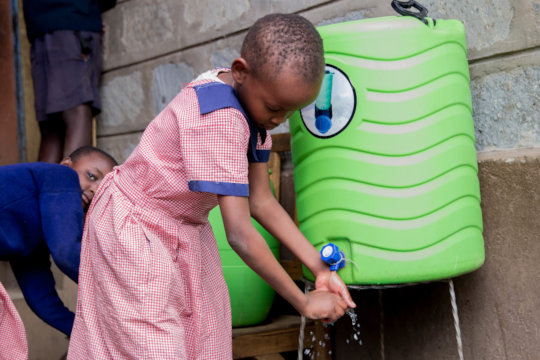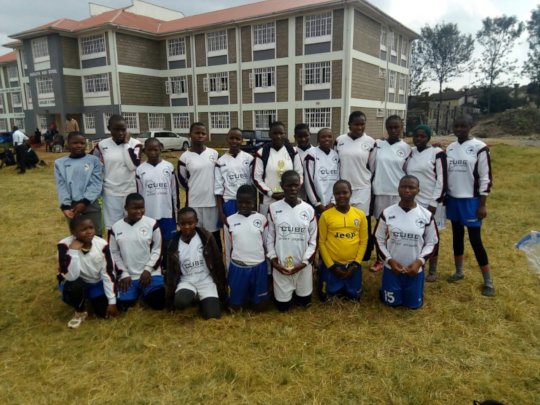 The football fever has been high and we expect nothing less with the World Cup games and their surprising outcomes. However, for us our football fever has another reason.
Football has been a part of our education program for a long time because we believe that allowing our children to express themselves in sports and nurture their talents is one way of raising holistic children. Last year, the girls' team was born and we brought on board a female coach who has not only been helpful in training but has also been a friend who has allowed the girls to open up about many issues facing them.
In the last two months, the girls have played in four tournaments and have performed exceptionally well. In one of the biggest tournaments that brought together 17 primary schools in Kibera, the team managed to take the second position and the best female player!!
We are truly proud of our students and we believe that the investment you enable us to put in the sports program will greatly impact these young minds and remind them that they have the ability to achieve great things!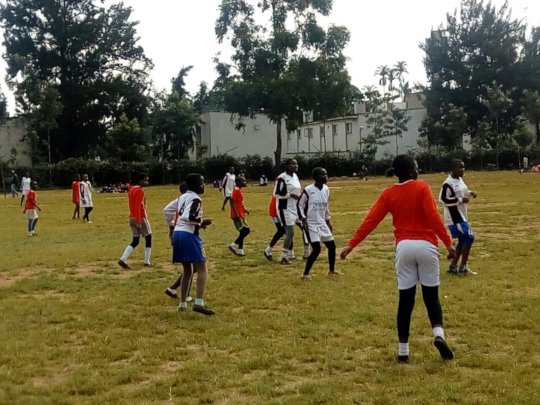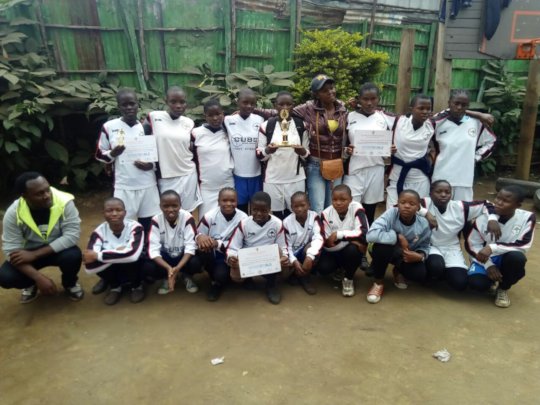 In the traditional African society, men were not meant to be found in the kitchen, but Kevin is evidence enough that this tradition has faded over time and men are embracing roles their grandfathers would not have dreamt of.
Kevin is a member of our kitchen staff and has been part of us for a couple of years now. Initially, he only came to help the staff in cooking ugali. Ugali is a staple in many Kenyan homes and it's a mixture of maize meal and hot water. Mixing this combination till it hardens is no mean feat especially when it's for 100 or more people and it needs the kind of strength Kevin brings on board. This year Kevin became a permanent member of the kitchen staff and now helps with other duties apart from his main speciality of cooking ugali for the 140 students at Fountain of Hope Primary School.
What's so special about Kevin? Kevin is not only a member of the kitchen staff but a father to one of our students. His income supports his family and his daughter has the priviledge to see his father put in the work.
This is just one example of how your support for the feeding programme goes beyond encouraging the students to attend school and pay attention in class but it also benefits a number of households represented by the feeding programme staff and the students.
WARNING: Javascript is currently disabled or is not available in your browser. GlobalGiving makes extensive use of Javascript and will not function properly with Javascript disabled.
Please enable Javascript
and refresh this page.