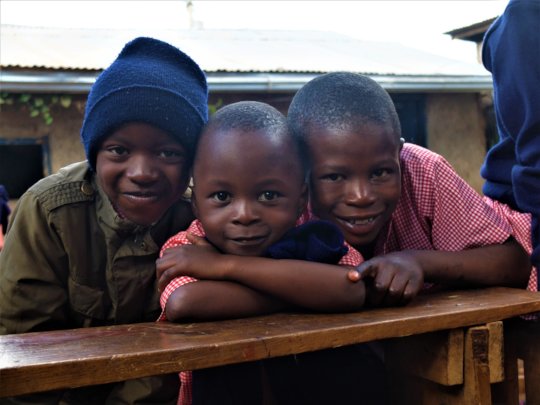 Peter joined our transition class in 2018. Unfortunately, he was coming from a school that had not paid attention to his performance and he therefore wasn't able to perform in the class he was admitted in and had to go back three grades. This was definitely a setback for him and he therefore took time to settle in and open up.
At the end of the year, the teachers recommended that he is retained in the same class in 2019 because if he transitioned to the primary school he would have a hard time catching up with his peers. This was yet another "setback"for him but in the new year as his classmates moved on, he reported back to transition class and the teachers have taken their time to take him through lessons he ought to have learnt in his early schooling years.
95%! 95% is what Peter scored in Maths exams at the end of the first term. He has truly showed remarkable improvements not only in class but also as he socializes with other students. We are proud of his achievements and his determined spirit. He had an option of checking out when he was retained in the same class but he stayed on and is doing his best to catch up.
This is the spirit we hope to embody as we work with vulnerable children an their families, to remind them to keep going even when the conditions are not favourable.
As the feeding program, we have kept going even at a time when the food prices rose due to delayed rains in the country. The children have not missed a meal and their portions have not grown smaller.
Your support continues to be a great encouragement to us and we hope that we can continue to count on your support as we keep going.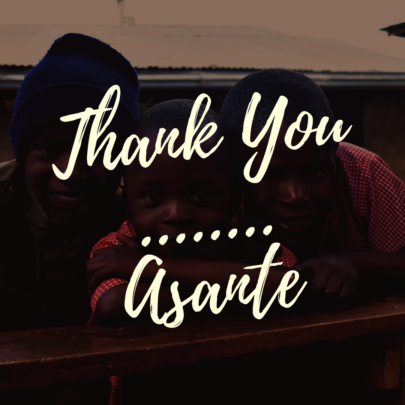 It's been an exciting first term and as we start our April holidays, we look back and celebrate the partnerships that have made this term successful and exciting.
All through the term, our partners Vitabu Vyetu have continued supporting our teachers by offering the children in Grade 1-3 extra literacy and numeracy classes. The presence of the volunteers in the school is something that the children look forward to every week. In January, they brought along more friends who gave each child exercise books and stationery to use during the term.
In February, our friends at Tin Roof Foundation supported us by offering our school leadership the opportunity to go through training in child protection and behaviour management. Child protection is a key element in our work because we believe that if the school represents a child friendly safe space, then our vision of seeing children develop holistically will be achieved.
This term also brought along new friendships as a team from an insurance company visited the school and gave each student a new sweater. This was a huge relief for many of the students because they'll stay warm as the cold season approaches.
We cannot celebrate our partners and not celebrate you, thank you for supporting our work through the first term of this school year. We look forward to continuing this journey with you.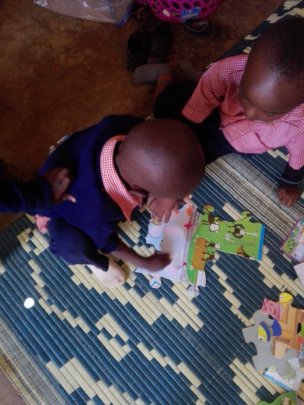 I remember my kindergarten days filled with such fun times. I learnt in a class full of colour and light, every time I looked up on the walls I would see bits of my art work and get so excited when we worked on a new project because maybe this new piece would be put up too. Our classrooms moved from being a class, to an art gallery, to a music studio and to a playground in such a seamless way. I learnt and grew even during moments that I never knew were part of learning.
I don't know about your experience but I suspect it was similar to mine or better and if it wasn't I am sure you would want your children to be introduced to the academic world with experiences that inspires them to be creative, explore their strengths, be problem solvers and to have every one of their senses stimulated.
Unfortunately, due to a lot of factors that undermine the quality of education in informal settlements, a lot of children in these areas rarely get to have such experiences. Many kindergarten classes in Kibera are under resourced in terms of teaching materials, teachers, the size of classrooms are small and this leaves little room for children to even learn and be fully prepared to join primary school.
We envisioned that despite our environment we can give our students the kind of experience I had and even better and that is part of our plan this year. Our teachers are constantly creating fun learning experiences for the children and when you now walk into their classrooms their art work is up. In the corner of one of the classrooms there's a carpet that has puzzles, flash cards and other items that children use to learn and sometimes, some pick puzzles over outdoor play, especially now that the temperatures are high.
We want to give these children an opportunity to develop holistically and we believe by having such experiences in their early years of learning they will grow being more confident in their abilities and flourish as individuals.
Thank you for supporting our work; you are part of life changing work.
WARNING: Javascript is currently disabled or is not available in your browser. GlobalGiving makes extensive use of Javascript and will not function properly with Javascript disabled.
Please enable Javascript
and refresh this page.