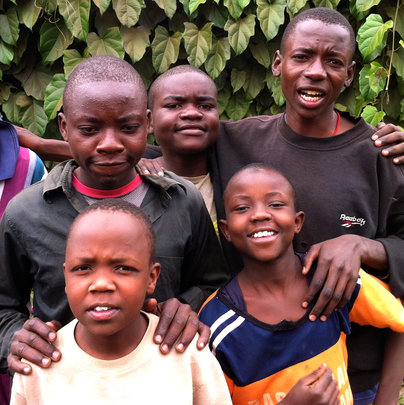 Each child in transition class is unique and progresses in their own way. Today, Judy, one of our teachers told me about two of the children who are benefiting from the Turning Point Project.
"Dennis is 13 and is in class 6, he was a street boy before he joined the class," says Judy, "at first he was really struggling with reading, he feared reading in front of the other children. He was also quite anti-social not wanting to play with the other children. During break you would just find him studying and not interacting with the others."
But Dennis' natural inquisitiveness has helped him to overcome his shyness and take part in activities. Everyday our project pastor spends time with the kids sharing stories from the bible.
"Dennis is always so keen in listening when Pastor comes to teach the kids, whenever Pastor invited the children to ask questions Dennis will raise his hand and asks for prayer. Now I've seen Dennis becoming more social, enjoying the other kids company and not always staying alone. He is also so persistent and his reading is improving. He even now has his dream school, he wants to go to Shadrack primary."
Judy also told me about Evelyn, another class 6 girl,
"Evelyn is someone I can see being a good leader in the future, she shows many leadership qualities and is a very hard worker. Though she has many issues at home she always turns up to class, sometimes tells me she has not eaten at home for days and the only food she is getting is the food we are providing."
Both Dennis and Evelyn are due to return to primary school in January. Thank you to all who have donated towards the Transition class, you are helping to give these children an opportunity to overcome their current situations and develop their skills and talents to build a better future.
Links: