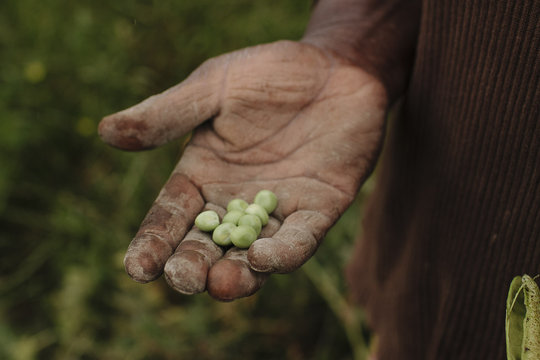 I asked this question to the 10 single-mums currently living on the Turning Point Farm, in December this year they will be ready to move onto their own plot of land which they will gain full ownership of. Here are a few of their answers:
"I see my future it will be changed" Nancy
Land ownership is an impossible dream to many single-mothers in Kibera, the idea of saving enough money to purchase land is beyond their reach as so many immediate and pressing needs so often force them to dip into any savings they have - school fees, medical bills, responding to emergencies like theft or fire. The gift of land will completely change the future for these families, providing security, a home, a place to invest in and an inheritance for their kids.
"I want to have my own farm and continue cultivating food for my kids" Anastasia
Food prices in the city are high and always fluctuating, basic staple foods are taxed highly and at times high food costs force mothers to provide smaller portions for their kids or to buy cheaper, less nutritious foods. Land ownership means that these mothers can grow their own food, they don't need to pay rent and often can collect rain water and therefore eliminate water costs. So many of the things that require money in the city will no longer be a problem for these mums when they get their own plot of land.
"No one will disturb me there, no one will chase me from that place" Frida
The threat of eviction is real in Nairobi's informal settlements, essentially slum residents are illegally squatting, n the case of Kibera, they are squatting on government land. Landlords in Kibera are often merciless when tenants are late in paying rent, removing doors or locking people out of their homes until they pay rent. Fires and floods at times ruin homes in Kibera and at times insecurity forces people to leave their homes. Such threats will be no more when the mums have their own plots of land.
Links: