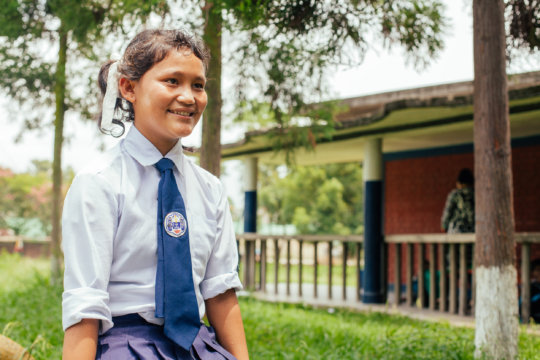 Dear Global Giver,
Before I left Nepal this summer, there was someone I had to see.
More than a year ago, GoodWeave released a video featuring an inspiring young girl who you might recognize- Sanju. We rescued her from bonded labor in the carpet industry back in 2012. The animated short, Stand with Sanju, has been viewed over 20,000 times and covered in media ranging from CNN to The Christian Science Monitor. Supporters like you helped us to bring freedom, safety, and an education to this young girl – and the film ends with Sanju back at home and attending school for the first time.
But the story didn't end there.
When GoodWeave reunites children with their family, we continue to support their education and regularly visit to check on their school attendance and overall wellbeing. This is an important part of the rehabilitation that you enable us to provide when you donate to our project on GlobalGiving.
As her mother braided her hair on the morning of April 25 of this year, Sanju started to feel dizzy. Then, as things began to fall down, she heard her father shout, "Earthquake!"
This was the first of two earthquakes that rocked Nepal this spring, destroying homes and schools, including those of our champion and inspiration, Sanju. In the aftermath, Sanju's parents sent her to the only other home she's ever known – Hamro Ghar. Within a week, we found her a spot at one of Nepal's top schools.
The daughter of subsistence farmers and former "carpet kid" now aspires to be a doctor. She giggles when she says that aloud, but if you look in her eyes, there is a belief that she can do it. We need your continued support to end child labor and help the next young girl imagine what she wants to be when she grows up.
We recently told Sanju about you and all those who stood with her. She replied, "To all the ma'ams (teachers) and all the sirs who brought me here, I want to say thank you." (Hear Sanju's message of gratitude on our website.)
You helped bring Sanju to safety and to school – not once, but twice. And it's because of you that Hamro Ghar has continued to be a safe place for her and many others. This Thanksgiving, this message of gratitude from a girl who survived exploitation and an earthquake is directed to you.
Sincerely,
Nina Smith
Executive Director
GoodWeave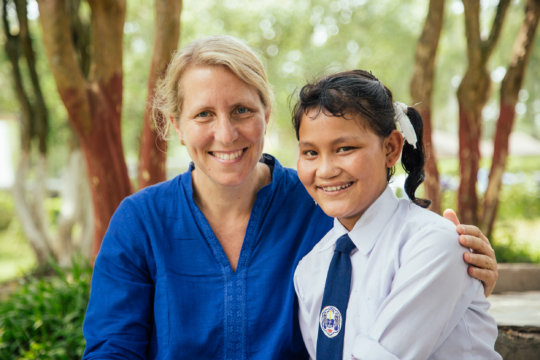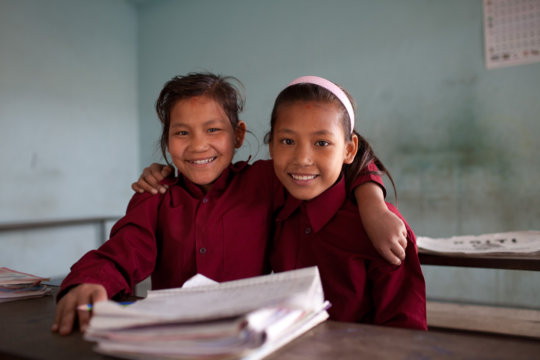 Links: