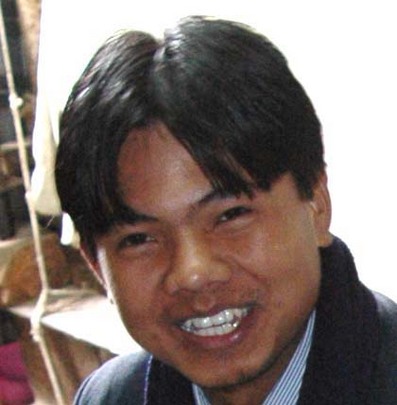 Every rug has a story; some are quietly woven into the fabric. This story takes you behind the loom to tell you the story of a child weaver.
Hem Moktan grew up in a squatter settlement in Nepal. His parents earned a small wage as farm laborers, but it was barely enough to feed their six children. So when a man came to Hem's father with an offer to provide food and clothing plus a salary for work in the city, he considered it a great opportunity for his son.
Hem was brought to a carpet factory in Kathmandu where the hopes of his parents quickly dissolved. He was forced to work day and night, often half-starved and regularly beaten. After three years, Hem had earned 3,000 rupees - the equivalent of 45 American dollars. This is tantamount to slavery.
Hem's story is not unusual. More than a quarter million children toil in South Asia's handmade rug industry. Many earn nothing at all. They are subject to malnutrition, impaired vision, and deformities from sitting long hours in cramped loom sheds. They suffer respiratory diseases from inhaling wool fibers and wounds from using sharp tools. HIV/AIDS and tuberculosis are commonplace in carpet-weaving facilities.
The enrollment of an American company in RugMark's certification program is what ultimately precipitated Hem's rescue in Nepal. Inspectors found Hem working in a carpet factory in Kathmandu at the age of 12. He was offered psychological support and enrolled in a RugMark-sponsored school for formal education.
Hem Moktan, now 19 years-old, is still working hard but in a classroom rather than on a carpet loom. Illiterate at the time of his rescue, Hem is enrolled in PTI college in Lalitpur, the first person in his family to accomplish such a feat. His goal is to be a social worker.
In Hem's own words: "My life up to today is only due to RugMark… my parents gave birth to me, but RugMark has given me the human life."
RugMark thanks all the GlobalGiving supporters who have helped provide the 'human life' to carpet kids like Hem throughout South Asia's carpet belt.