Our project to rebuild 100 homes has opened a window into the challenges and circumstances faced by neighbors with health conditions.
That is the case of a resident from the community of Pasto Viejo in Humacao who will benefit from this initiative. A middle-aged woman with several vascular brain health conditions, she is currently bedridden and depending on medical equipment, consequently resulting in morbid obesity. The contractor's plans include building a room adapted to her multiple conditions at her parents' house. This room will also have a bathroom with accessible equipment adapted to a person with disabilities. The structure will be built in wood and cement. The contractor assigned to this restoration project is in the process of quoting the materials and labor.
Cases like this one are a constant reminder of the relevance of adequate housing conditions for the health of the most vulnarable residents of our communities. We thank each one of our donors for making it possible for these neighbors to improve their quality of life.
On a celebratory note, we produced a short video to explain our project and to feature some of our success stories. It's in Spanish, but we know that the beaming faces of neighbors with restored homes is a message that can be understood across any cultural or language barrier. Here's the link to the video:Over 100 Homes Restored in Punta Santiago.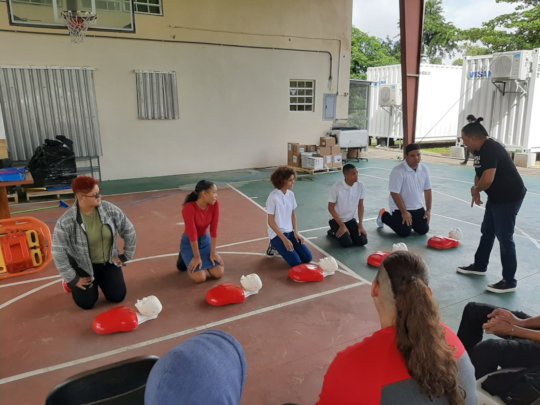 Resilience is better achieved when you are able to assess your risks and when you feel confident about your skills to manage them. That is why we established preparedness workshops in our alternative high school.
Seventy students and 15 teachers have benefited from workshops, drills and other preparedness education for dealing with natural disasters.
These teenagers now feel empowered about their skills and they can become key resources to their families and neighborhoods in situations like hurricanes or earthquakes. Not to mention their overall emotional resilience as they grow into healthy and confident adults.
We are grateful to all donors and allies who have made these workshops possible. Please continue to donate so we can continue this effort and address other topics of emotional and community resilience with children and teenagers in our neighborhoods.
Thank you!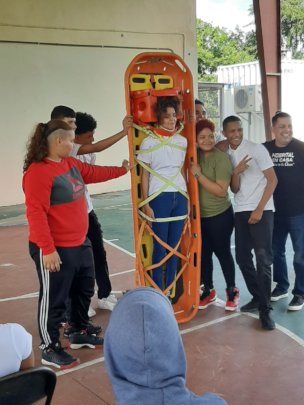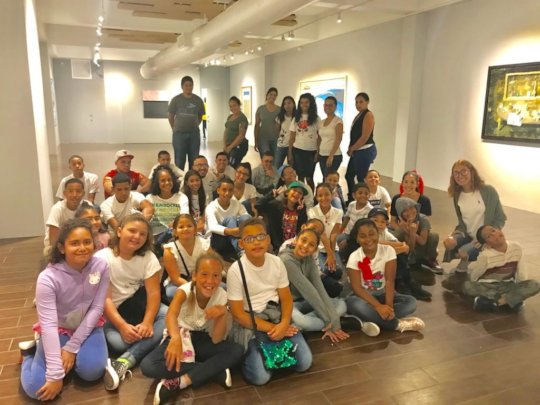 Dear friends:
As we approach the Holidays and children get ready to spend more time with family and friends, we look back to all the growth that we have seen in our participants and their parents.
The students have shown academic progress, and families are demonstrating emotional strength. So we see them go into the new year with hope.
After doing a program assessment, we are planning to shift the project to serve a new population: teenagers from our alternative high school.
In the next weeks, you will see this campaign transformed into a new one -- with a revised title and new objectives. The main goal will be the same: to provide participants with emotional resilience tools so they can face the future with confidence. Of course, some adaptations will be made according to the characteristics and needs of high school students. We will share more details soon!
Stay tuned for more information on our educational model and how we plan to insert these tools into our curriculum.
We wish you all a blessed New Year and hope to have your support for this new endeavour.
WARNING: Javascript is currently disabled or is not available in your browser. GlobalGiving makes extensive use of Javascript and will not function properly with Javascript disabled.
Please enable Javascript
and refresh this page.