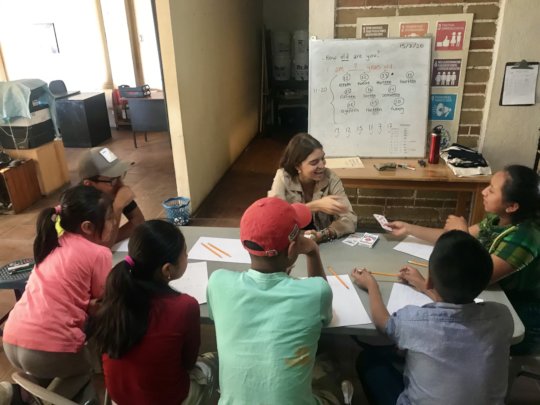 Guatemala is a multilingual and multicultural country, in which 25 languages are spoken. The Garífuna language, Xinca, 22 Mayan languages, including our own Tz'utujil, and Spanish. Guatemala's rich cultural heritage draws many visitors to our country each year. Unfortunately, however, in Guatemala, only 5% of people speak English, and at a very low level, so only a few have the possibility to communicate with visitors. It limits people in how they share their culture and learn from others. Conversely, knowing English can greatly expand one's employment opportunities, especially as we see that Guatemala's tourism industry is not slowing down soon.
If everyone had the opportunity to communicate in the English language, everything would be easier, right? People would have better job opportunities, because there would be more possibilities to create a business, be a guide for tourist groups, or be a master of some type of crafts. There is so much beauty in the diversity of language, but there is also beauty in a common language that allows for the sharing of ideas across the world.
Because of the increased opportunities that English can provide, our goal for children of Mano a Mano, children of our artisans, is to increase their access to language learning. We hosted a language class this month so students can take the opportunity to improve their English, hoping that one day they will be well prepared to cope with and interact with people from other countries. Personal development through language and academic preparation is key to creating a good future for them.
Studying in Guatemala can be difficult due to the economic sacrifices a family has to make in order to make it possible. Even once graduated, there is no promise that a student will find gainful employment, help support their family, or rise above poverty. The case is often even worse for girls, as only a quarter of indigenous girls over the age of 16 are still enrolled in school.
That is why we want to change the fate of the children of artisan weavers. In the future, they could represent their family by creating a business, seeking to amplify the work done by their parents and siblings. People who know how to speak more than one language have greater job opportunities, for example, people who speak the mother tongue Tz'utujil and Spanish, are often engaged in commerce all over Guatemala and are better suited to excelling even in their home community. Simply put, in Guatemala, bilingual and trilingual people live better, so let's make that easier for the next generation by continuing language development programs for children.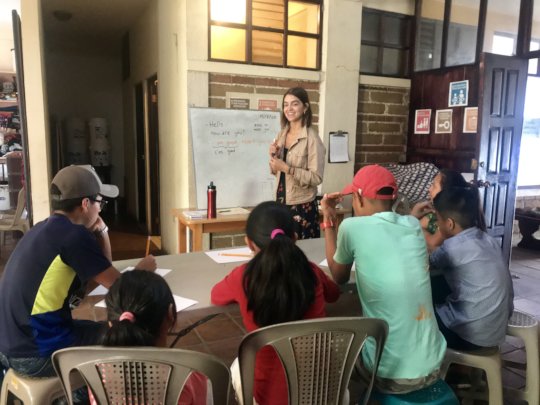 Links: