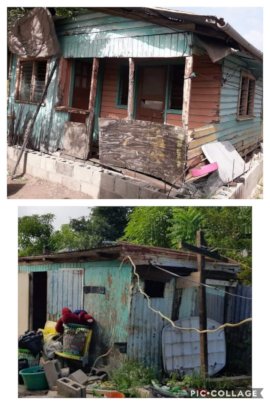 Thank you for your continued support in helping to get families in Antigua and Barbuda out of poverty. These families had no choice, circumstance beyond their control. With these trying times we are aware everyone is struggling. This Covid-19 Pamdemic has affected us all, so when great supporters like youself find it in your Heart to assist those in need, it is truly amazing. The communities we serve are greatful and we appreciate your help. As we continue to serve these families and the many communities still suffering to rebuild from Irma.
So much has changed in a short period of time, but we cannot give up and we know the community we serve is depending on us. Life in the midts of Covid-19 has sparked fear, frustration and anxiety all around us.
So please keep us in your prayers, and we appreciate your continued support.
We'd like to give a big thanks to all our donor, families, colleagues, and friends working tirelessly on the frontline to care for our people in need, and our support staff working behind the scenes, in the fight against coronavirus.
We're truly inspired by your personal commitment to making a difference in these unprecedented and challenging times. We hope your okay and staying safe.
This Global Pandeemic has hit us all very hard. Our Island Antigua and Barbuda is hurting tremendously. The main source of income (Tourism) was brought to a stand still with no end in sight. We trust you continue to find ways to address issues, to do things differently, and make continuous effort to assist our students in need. Please join us as we make and effort to help the families in Antigua and Barbuda by providing School Supplies to the students in need. Thank you again for your continued help and support.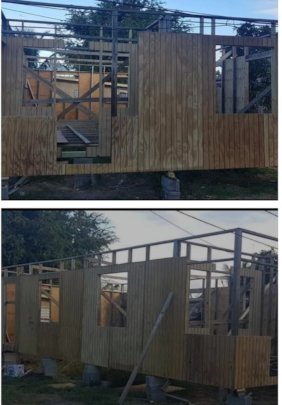 In the spirit of gratitude for all you have done to assist and support us. As we continue to build ho m.j e for the homeless families, who have lost everything from disaster. The entire team at Antigua and Barbuda Students Association USA Inc., wants to say, "Thank you". We want to give a big shout out to, our partner churches, other organizations, businesses, and volunteers that came out to help when they were available.
Thank you for your continued help and support. Thank you for the financial donations. We could not have done it without your help. We are grateful and will continue to help the communities we serve. Homelessness is not a choice for these victims, we are glad we can lend a helping hand.
WARNING: Javascript is currently disabled or is not available in your browser. GlobalGiving makes extensive use of Javascript and will not function properly with Javascript disabled.
Please enable Javascript
and refresh this page.