Meet the most enthusiastic girl ever, who had the ambition of being a doctor from when she was 5 years old. I met Flora in 2014 when she graduated from primary school, and got an average of 'A' in the National Examination which is very unusual for girls in village schools.
Flora comes from a family of two children, and both children have been raised by their mother since their father abandoned the family and move to another region. She is the first born and her young brother Frank, the second born. Her mother struggles so much to get the food and clothes for her children through doing small activities in the village like farming and selling vegetables in the small markets. In this case she couldn't manage to send Flora to secondary school without getting support. Jifundishe helps this kind of student to achieve their academic goals and succeed in life in general; we believe that if girls get a good education, it's easier to change the society that they live in.
Flora was assigned to join one of the public secondary schools in Tanzania where she attended her studies for four years with support from Jifundishe's Houston Scholarship Fund. During her holidays, Flora came to use our community library for personal study and participated in group discussions with independent study students that depend on our resources. She graduated last year and her National examination results were released in February. Flora once again got placed in division 1, the top placement available. She is our star, did very well with all the 9 subjects, and she has seen the bright light of her dreams starting to become true.
Meanwhile waiting for the placement for high school, Flora participates in community service and work with hospitals assisting nurses and observing what the doctors do as she want to be a doctor.
Thanks to all donors and supporters for making Jifundishe free library alive and keep serving many lives in Tanzania.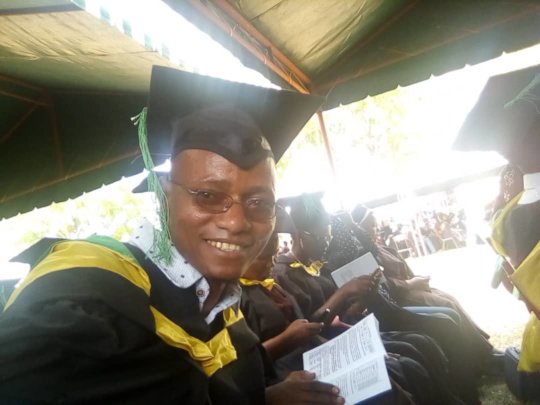 Lazaro got his primary education at Ngurdoto primary school, then joined Maji Ya Chai Secondary School in 2005 whereby he studied ordinary level (Form 1-4) and completed it in 2008. Unfortunately, he failed and he didn't meet the requirements that could allow him to go for Advanced level or any college and he didn't have the second chance to go back to secondary school.
In 2009, he felt like he had lost his purpose of living. He gave up and feels like the lights of his dreams were turned off. He stayed home for some years doing ordinary work until he heard about Private Candidates' (PCs) classes at the Jifundishe Free Library where he decided to join in 2012. He studied hard in order to go far academically.
In 2013, he succeeded to get the required credits that allowed him to sit for Advanced level exams (form six). In early 2014, he started to study for advanced level right here at Jifundishe Free Library using resources found at the Library i.e books and internet access. He studied for both Form 5 & 6 in the same year. In May 2015, he sat for Form 6 examinations at Makumira center. He did well in the examinations, then in October 2015 with help from Jifundishe through the May Higher Learning Scholarship he joined Jordan University for Bachelor degree studies. He did his teaching Degree for three years, then he graduated on 10th November 2018.
Part of the May Higher Learning Fund contract provides for recipients to volunteer at the Jifundishe Free Library. Lazaro is teaching the students in the very classes he once to to get where he is today.
He said "Through Jifundishe Free Library and with May Higher Learning Scholarship, I am now one among the few Tanzanian youths who hold degree. I would like to send my special thanks to Jifundishe and those who for one way or another, contributed to my success'."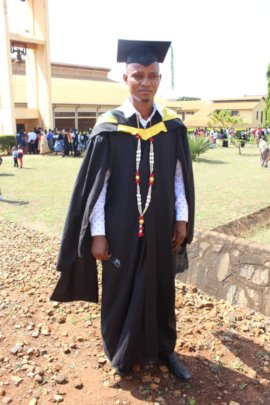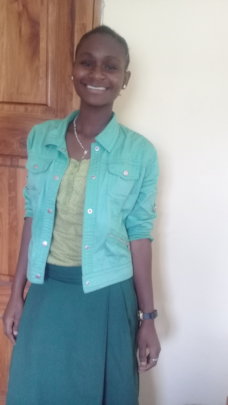 JIFUNDISHE'S PRIMARY SCHOOL PROGRAM
Our primary program is meant to prepare pupils who have just completed their primary leve to start secondary school with at least an introduction of what they are expected to learn at the secondary level. Most of them are from government schools, had been learning all their subjects in Swahili, and are gradually introduced to English at this point. All other subjects that are being set in a program are normally taught in English as it is done in secondary schools. The program starts soon after completion of primary national examinations.
Aims of the Program
To help/support both parents and pupils in getting a baseline for pupils and by providing this program for free.

Giving motivation to the targeted group through inspiration and imparting motivation that could make them wish to join secondary schools and study hard for the betterment of their future.

Enabling the pupils to have at least the ability of communicating using simple English discourse that will help them in their upcoming level as they were using Swahili as the medium of communication in their previous level.

Impacting the pupils with secondary knowledge of the subjects being taught in a program particularly English and Mathematics.
Expectations/Outcomes of the program
After attending the program with active participation, the following is expected from the pupils;
Pupils will have at least basic knowledge/foundation about what is in the next level.

Being able to express themselves using simple English which is thought to be helpful as the medium of communication in secondary schools is English.

Pupils ought to be aware about secondary level that they expect to join in early January.


Jifundishe has been facilitating this primary program for many years, and Maureen is one of the beneficiaries of our primary school program. Five years ago, Maureen lived with her mother and three other siblings in the neighborhood village and Maureen used to walk 45 minutes to come to Jifundishe daily after school to study. As she was familiar with Jifundishe for a long time while in primary school, she decided to join our primary school program after she completed her seven years of primary school. She was then selected to join a local secondary school for another four years and did very well and continued with high school. Maureen says that she is where she is because of the Jifundishe Primary Program that prepared her for her secondary studies.
Your donation means a lot to Jifundishe and the surrounding community, serves a lot of people who lost their hope and self-esteem and builds the capacity of the local village by providing educational opportunities to those who have no means to access traditional education.
WARNING: Javascript is currently disabled or is not available in your browser. GlobalGiving makes extensive use of Javascript and will not function properly with Javascript disabled.
Please enable Javascript
and refresh this page.