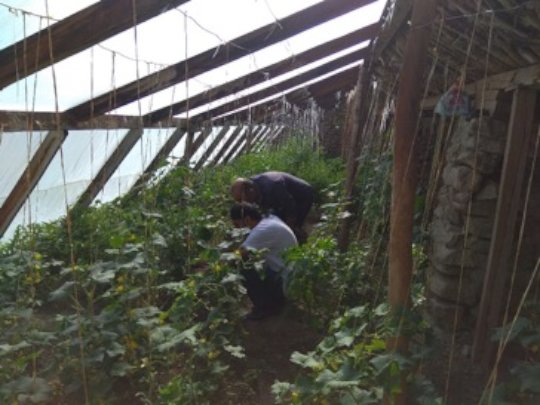 It has been a busy quarter for the projects and for the team of supporters around the world. A former colleague, Caroline, walked hundreds of miles across the wilderness of the Highlands of Scotland to raise money for the wilderness of Tajikistan. She raised over £2,000 ($2,400)! And a visiting family to the Pamirs helped us to gain points on Global Giving with a photograph that was shortlisted for the annual competition.
In the field, the work with communities has been busy as well. The greenhouse project has had a visit from an evaluator who has carried out participatory research with our partners. This has given us areas for improvement but has also confirmed that this solution is rapidly moving toward making a sustainable change to the lives in the communities in which we work.
Continued monitoring of the greenhouses as well as carrying out continued training using the knowledge of local experts has literally born out amazing fruit. We have completed a greenhouse with what is one of the most isolated and marginalised communities in the region and we have delivered glass jars and preservation training that will allow communities to store vegetables for school children to enjoy this winter. Finally, we continue to refine and redesign the greenhouse to make it more affordable and accessible to more people.
The health project continues to tackle some of the root causes to poor child health by equipping hospital workers with knowledge on childhood illnesses and the with skills to become educators on these subjects to village women. Again we are using participatory tools in the hospital and in the villages to continually build community, reinforce accurate knowledge, as well as to evaluate our techniques and progress.
There have been a number of staff changes in our little office that have had some impact on the project work. The two international staff members working on the fruit project have sadly had to say goodbye to Tajikistan and return to their home countries. This has meant we will most likely have to suspend this project from the New Year. Nevertheless we are convinced that the work that was started will continue to have an impact far into the future. But at the same time we have been able to welcome a new international member of staff onto the health project. She joins a wonderfully committed, passionate and experienced team of local staff.
Thanks for your continued support. We look forward to sharing more stories with you as we come toward the end of the year. Please let us know if you would like to help us by raising awareness and/or funds toward this work over the festive period. Without the generous support of individuals, this work would stop overnight.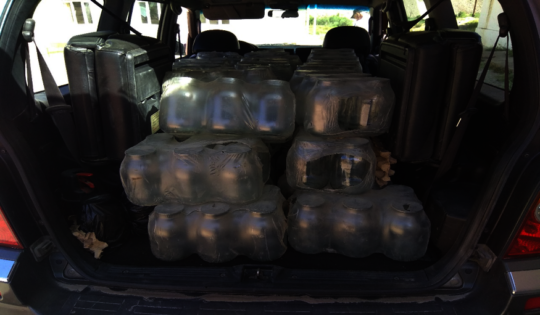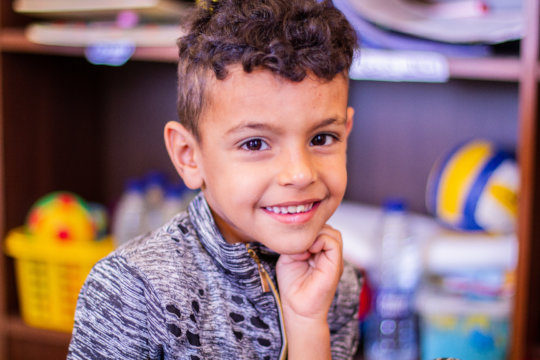 During the summer months, the kids have enjoyed coming to the center for both educational and stimulating activities that are clearly helping to work towards developing goals. We have also taken the opportunity to bring in some extra fun things for the kids to engage in and to explore their giftings and talents. A couple of highlights have been when local volunteers from the community have come in and led the kids in making soap and accessories. These activities have been both enjoyable and educational.
The volunteers in the local CBO we're partnering with have also been working very hard, especially during the religious festival, Eid el Adha, at reaching out to the community, spreading the message of working towards inclusion for all. Step by step they are gaining the community's respect and having an impact, which, in the end, will improve the situation for the children in their community with disabilities.
The summer is almost over and this will be our final report on GlobalGiving. We are so grateful to everyone who has given and supported this project. Although this is the last project report, we hope you will still stay connected with us! If you would like to stay updated on this project, please follow us on Facebook at Operation Mercy Jordan or on our website at www.mercy.se/jordan/.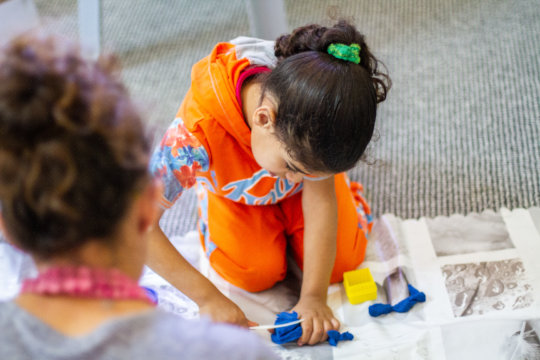 Links:
Operation Mercy gives thanks and appreciation to Dr. Scott Breslin who has served as Operation Mercy's International Director for the past 10 years and welcome's the new International Director Andrea Vogt.
Andrea joined operation Mercy in1996 as a volunteer for work in Uzbekistan engaging in work among the blind and disabled. From 1996 – 2005 she led different community disability projects, eventually becoming the Country Director of Operation Mercy in Uzbekistan. After a pollical change in the country forced many NGOs to leave the country, Andrea studied at UCL in London, completing her MSc in International Community Disability Studies in 2007. From 2008 to 2018 she served as Country Director of Operation Mercy Tajikistan.
Andrea returned to Germany in April 2018 and after a period of readjustment at home, accepted the role of Associate Director for Operation Mercy International in December 2018. On 21 May 2019, the board of Operation Mercy appointed Andrea Vogt as the next International Director.
"I am excited to step up to this challenge after growing and developing with Operation Mercy over the last 23 years. I believe we have the potential to be an even greater blessing and resource for hurting communities in Central Asia, the Middle East and North Africa. My goal is to grow our capacity so we can fulfil this potential." – Andrea Vogt
WARNING: Javascript is currently disabled or is not available in your browser. GlobalGiving makes extensive use of Javascript and will not function properly with Javascript disabled.
Please enable Javascript
and refresh this page.