After only being on the Global Giving site for a few months, our partners have already given nearly 10% of our 2 year goal for the Women's Fitness project. This is very exciting because we see this project making changes in the community every week and we know it needs to keep going!
Our team recently took time to interview and record conversations with many of the women in the program and nearly every woman that shared had previously struggled with depression or general malaise due to their lack of activity, purpose, and healthy relationships in addition to living conditions. Many after only one to two weeks of attending classes found great improvement in their mood, and after longer attendance saw great weight loss and improvement in health conditions.
It is especially exciting when we see relationships reconciled in the midst of this project as strong relationships are so foundational to ongoing holistic health. After a class, one of our local instructors was leading a discussion on personal worth. One woman asked for the mic and stood up and apologized to another woman in the group who she had been in relational conflict with for about 4 years. She told the other woman that she had not seen her value and was sorry for allowing the conflict to continue. They cried and embraced in front of the whole group and began the process of restoration.
Thank you for partnering with us!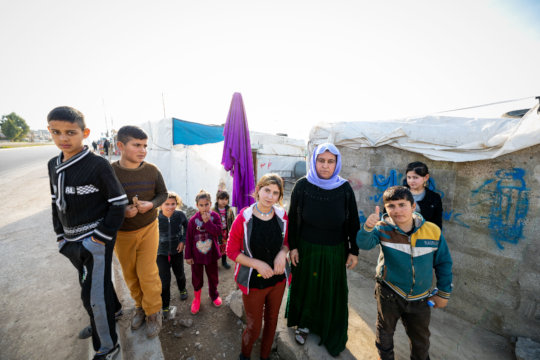 For the last several months the Community Based Rehabilitation team has been working to pass on as much knowledge and skills to our clients as possible through peer support groups, to enable them to care for each other and build a foundation community support in several refugee camps that we work in. We have been serving over 20 different groups with this new approach and many more are waiting to begin.
One of the peer groups has a couple clients that suffer from hemophilia, and one of them and his family was fearful for him to get outside because of the possibility of injury and the dangerous consequences. As a result he had not gone out of their tent for months. The other person with hemophilia and his family quickly began to encourage and remind them of the importance for them to get outside, and decided to start stopping by their tent to take them outside and help them.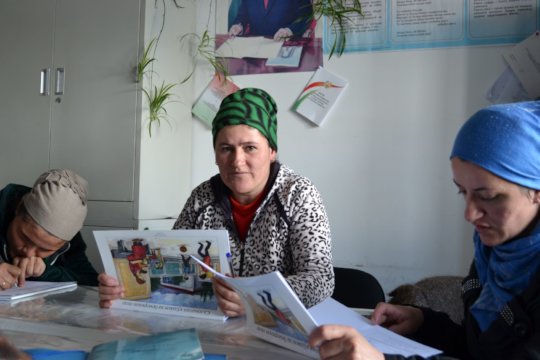 In the Pamirs everyone is hot off the blocks as farmers busily prepare that land to make sure they have harvested enough by October to see them through the next winter. For the staff at Operation Mercy we know our working season is also short and implementing our plans to bring hope to the eight communities we work with is well under way.
Greenhouse Project:
Though it is the winter season, the Greenhouse project was by no means inactive! This is a time of preparation for the upcoming growing season. Here are some of the things that the greenhouse project has been doing:
Always seeking to increase the people we train and work with, the Greenhouse project has met up with a government official who is keenly interested in greenhouses. He has hoop greenhouses that he is using now for growing lettuce and green onions. He has travelled to such places as Japan to see their greenhouse technology. He is keenly interested in sharing his experiences with our greenhouse partners. Diligent, he is comparing the seeds of four countries to see which is better: Russia, the Netherlands, China, and Turkey.
Nothing is free, and with that mentality we have had budget training with our partners. We have encouraged them in the important duty of money management, how to cover their costs. How to cover the costs of plastic, seeds, and other materials that are needed. To continue to develop, they need to do so without Operation Mercy's financial assistance.
The locals have a saying here, "Blessing comes from action". When you cannot be doing labour outside, you can do it inside. Now is the time to think through all the necessary things that the greenhouse needs. Do they have the plastic? Do they have the quality seeds? Do the school house directions know who will watch their greenhouses? We have discovered that the best trainings are not giving answers but asking questions so that they can discover their solutions to their problems.
It was privilege to see the greenhouse that we donated plastic to in an area with hot springs. Though not actually in one of our eight target communities, by donating the plastic to the Botanical Garden greenhouse we reaffirm our partnership with the government that we are seeking the welfare of the people around us.
Fruit Project:
The snow in the Pamir Mountains has finally melted away, which means Operation Mercy's Orchard Management and Fruit Processing project can begin its project activities for 2019. This year, project partners from previous years have been appointed to take ownership of varying parts of the project within their own villages. These partners have been assisting in Operation Mercy's "Tree for Tree" and Tool for Tool" programs. However, many trees their neighbours also plan to purchase from the local botanical gardens will be matched by Operation Mercy. Likewise, if a partner purchases a tool of decent quality from a local shop, Operation Mercy will provide another without cost of the farmer.
So far with the help of these ambitious farmers we have seen over 300 fruit trees planted throughout 5 different locations. The farmers are also equipped with previous trainings in pest management and fruit tree pruining. They will take the responsibility as a point person for these subjects as their neighbors take care of their newly planted trees.
Community Health
Despite very heavy snowfall in Tajikistan this year, the roads have remained largely open this year. This has allowed the health team to get out to the distant villages in their efforts to support health workers reach their communities with much needed knowledge of health during pregnancy and childhood health issues.
Stories of positive behavioural changes and revelation of basic steps to improve health have come flooding in as our team supports two village health workers to train a group of seven women in childhood health issues. They are preparing for follow-up session on mental health issues, first aid and anti-biotic use as well as starting their project in new, even remoter, locations.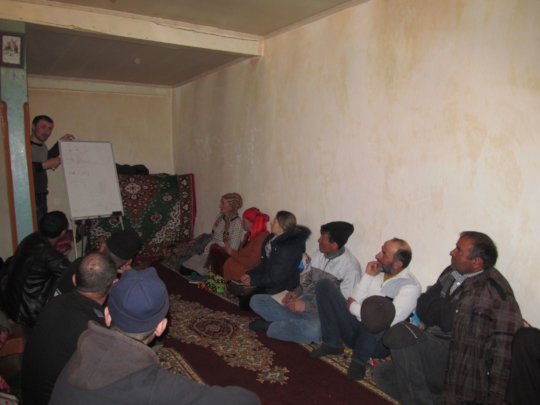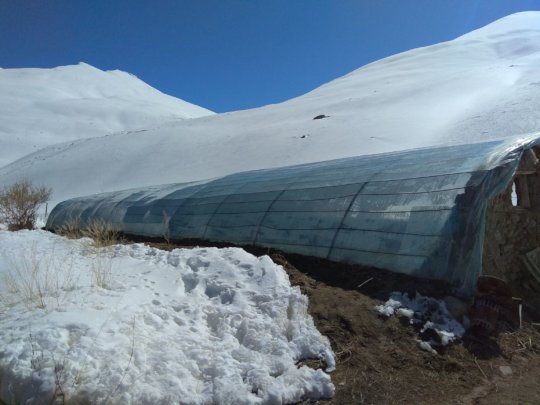 WARNING: Javascript is currently disabled or is not available in your browser. GlobalGiving makes extensive use of Javascript and will not function properly with Javascript disabled.
Please enable Javascript
and refresh this page.