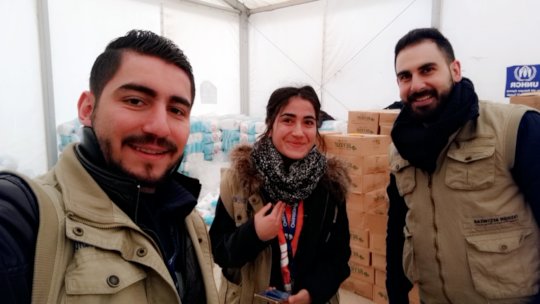 On January 25th, Operation Mercy staff and local day workers, distributed Hygiene Kits to 1,837 Syrian refugee families in the Domiz 2 camp, in Northern Iraq. The kit was composed of hygiene items such as toothpaste, shampoo, floor cleaner, soaps and sanitary pads. It was a beautiful cool day and people were eager to smile and laugh.
Prior to the distribution, our Operation Mercy local staff went through several empowerment trainings reminding them of their value and worth, and how to best interact with beneficiaries. Our local staff did a great job greeting and treating all of the refugees with love and respect. The distribution was very organized, which the beneficiaries greatly appreciated and commented on. Many beneficiaries said they feel respected by and honored by how organized and fair the distribution is. While waiting in line, the beneficiaries enjoyed discussing what their favorite Syrian food or sweet is.
The much-needed hygiene kits help the Syrian Refugees to stay clean and healthy during the rainy winter season.
Operation Mercy has decided to stop the distribution project in Domiz 2 in order to focus more on their existing development projects in the same location. Operation Mercy is currently running a Women's Fitness project in Domiz 2, which improves the mental and physical health of the participants. In addition, they run a Mobility project in Domiz 2, which focuses on improving the lives of children and adults with disabilities.
Thank you so much for partnering with us to bring help and hope to these families.
Please share this update with others who might be interested in supporting this project so that more families can be given an opportunity of surviving this difficult time and starting a new life.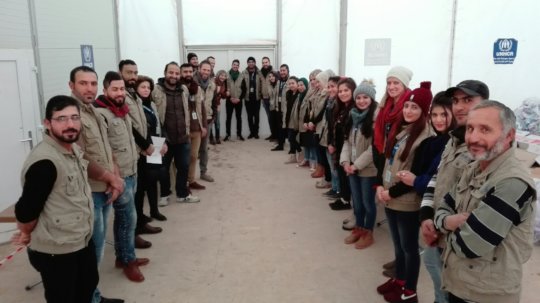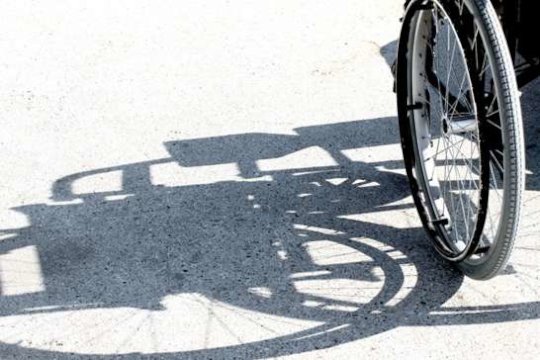 Almas' mom stood in our office holding her son and with tears rolling down her cheeks. When Almas was born, doctors had told her that she must get rid of her son because of his disability.
"They told me he isn't even human and I must just give him to the orphanage, but today I saw my son standing and playing and you have given me hope."
So often children with disabilities in Central Asian countries (and around the world) are viewed as being a disgrace to their family and commiunity.
It is tough if you are a disable person. How do you deal with that if you are a parent, sibling, or relative of a disabled person?
Operation Mercy staff are there to help change this world view about people with disabilities. Our programs help children with disabilities but also, help promote and demonstrate their dignity to themselves, their family, and their community.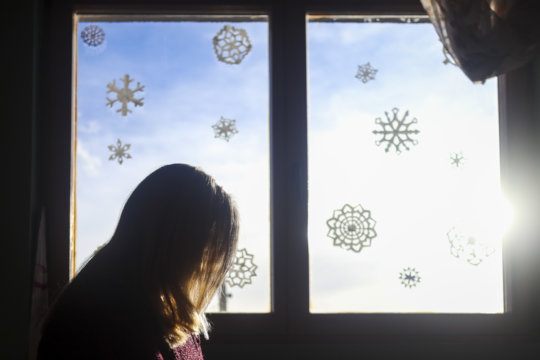 At only 15 years old Blerina was trafficked within Kosovo and made to work in brothels. Here she was forced to drink and take drugs. She tried to leave several times but without an alternative place to live she ended up returning to the brothels. After 9 years of this living hell, she started a new life at O.Mekembjes. This is a safe place for her to live and while there she is receiving intensive psychotherapy and counselling as well as health care. She has started to work towards finishing high school and is enjoying a fitness class and learning English. She has discovered that she has real talent for caring for pre-school children and she would like to pursue this in the future.
There are many girls like Blerina in Kosovo. Once abused, they become stuck in a circle of violence and exploitation. Even if they decide to try and leave they have nowhere to go and no one to turn to. O.Mekembjes is the only project providing long-term assistance once they decide to leave abusive situations.
To continue to provide this level of intensive support we need continued funding.
Thank you for your interest. Please consider sharing this project with others you know, who might want to help young women like Blerina.
WARNING: Javascript is currently disabled or is not available in your browser. GlobalGiving makes extensive use of Javascript and will not function properly with Javascript disabled.
Please enable Javascript
and refresh this page.