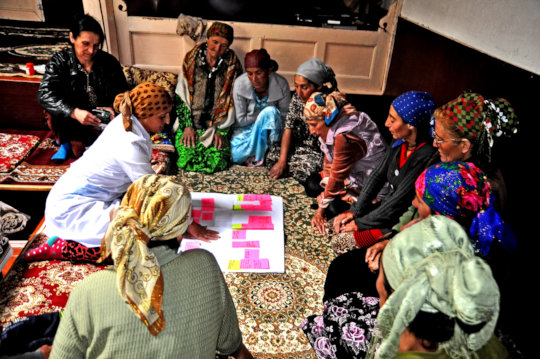 It has been a busy month as we put your donations to work.
Health Education
The health education project has been training three groups of health workers and groups of village women on common problems during pregnancy as well as childhood illnesses. They were also able to provide additional trainings on mental illness and basic first aid for workers from four villages.
This is a story from one of the health workers we are training:
Cabzani is a student from one of the villages where we work. She has recently become very weak and has struggled to take part in her studies as she regularly faints and cannot concentrate. Her parents tried all sorts of expensive treatments to help and were worried that there was no improvement.
I went to Cabzani's house and from a discussion with her and her mother it seemed likely that she was anaemic. I gave her a copy of the book we had received from Operation Mercy, about how to eat well, and suggested she starts on a course of iron tablets.
After four months I re-checked her haemoglobin levels and they had increased. Her health was better and her mother was very excited to see the change. She is hoping to come along to the lessons we are giving at the medical clinic.
I'm so thankful for Operation Mercy staff and for such lessons. Now I'm more confident after having a good result. The girl is now back to her study she feels better. She is also thankful to her nurses.
Greenhouses for Children
The greenhouse project is in the process of completing the last of the eight greenhouses built with communities this year. In 2018 these will start producing vegetables for children in four schools and students in one technical college. We were also able to train parents in how to preserve the vegetables and make them available over the winter months.
Fruit Processing and Orchard Improvement
The fruit project has been supporting our three partners in establishing their juice businesses. The juicing continues but they are already over 2,000 litres each. We have been supporting them with acquiring packaging and renewing their government hygiene certification. The project benefits not only the partners and their families, but also the extended community who sell their excess apples to the businesses.
Links: