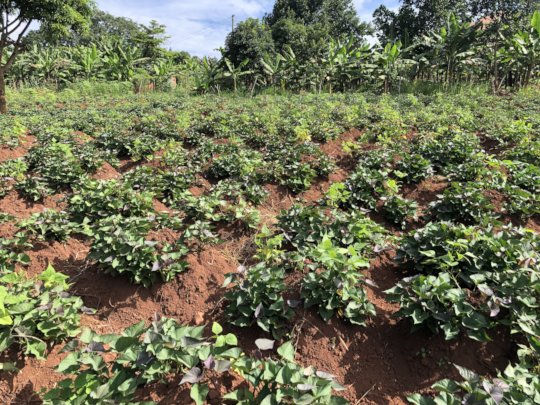 We thank you dearly for all your support and we bless the Lord for anabling you and bringing us this far.
We are happy to report to you that our food is now ready for harvest though we have one type of food and that is sweet potatoes, but atleast we cannot diebecause of lack of what to eat.
We have now embarked on finishing our residents so that we shift from rented houses to our very own. In this line, we still need more support to finalise the roofing for the girl's house so that they can as well shift and we save from renting. The cost of roofing is costed at $10000 and we trust that this can be achieved. Once we stop spending on rent, it means we can smartly afford resources to cater for our health and feeding needs. We have been able to finish the boys' house already and now working on the girls' house.
We thank you once again and wish you the very best in all your endavours
Kind regards
Brian Ssozi
Team Leader.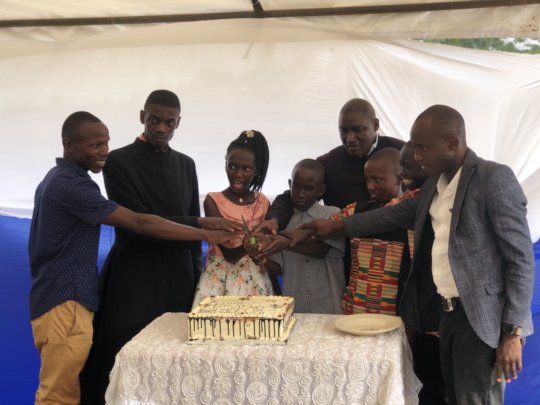 We bless the Lord for this far He has brought us and for His providence and guidance. I am happy to report that we are steadily managing our challenges, although it has not been any easy.
We are now haversting the food we grew and we can now feed our beneficiaries on this food.
We have also been in positon to shift the boys to our permanent home and we are no longer paying rent for the boys.
Currently we are working upon the girl's hostels and when they are ready, we shall be in position to shift the girls as well. We are now left with roofing which is costed at $10,000. We continue to call for your support in this development.
We thank you for your continued support and we pray that you continue to take good care of yourselves and to keep safe as well.
Kind regards
Brian Ssozi.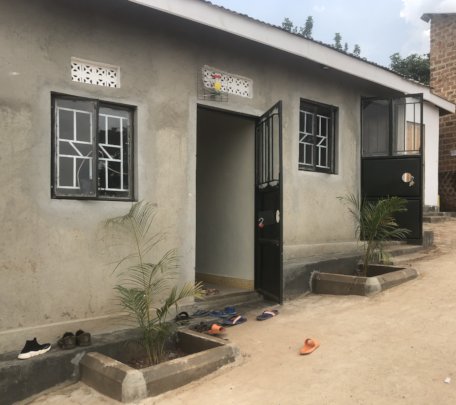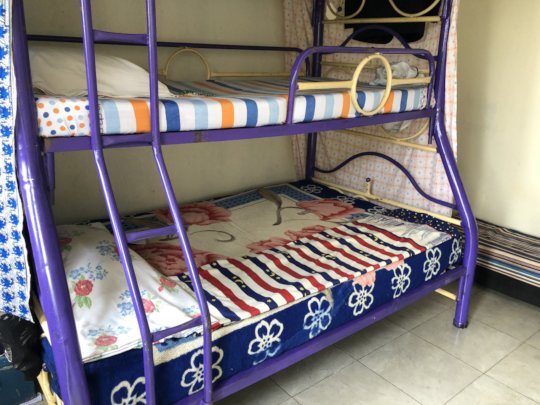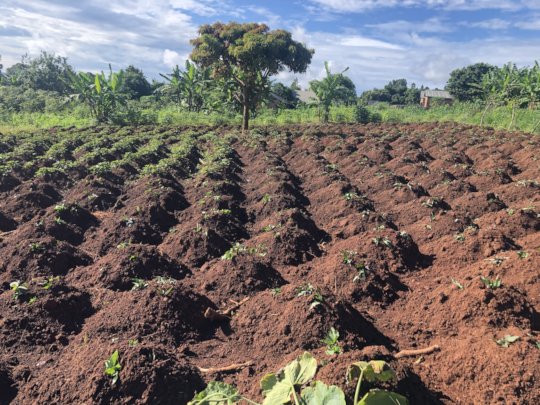 We want to take this opportunity to thank the GlobalGiving Team for the funding extended to us and also thank all the other stakeholders for the contributions made. It has been a period of survival and we want to assure you that we are surviving. It has also doubled as an eye opener to us and many lessons habe been drawn from this period.
We were able to purchase food for the beneficiaries as requested and other essetial necesities. However we saw that this was not sustaibale and we planned on starting to garden for the food we had to eat. I am glad to report that by next month if all goes well, we shall start to harvest our own food as you see the photos attached below. We used part of the money to help us buy the seedlings, we cleared the garden, planted and that is the level of growth now for the food.
Then secondary, we have been able to keep the Team engaged in performing online live performances for the past two months, so that they dont get diverted by being idle. So since they are not going at school, we are engaging them in these productive activities, so that they remain relevant. We have also attached the links of the two online performances we have so far been able to do using part of the funds we received from you our dear friends and partners.
We thank you so much for standing with us always in all circumstances and we shall surely keep you posted on the developments at this side.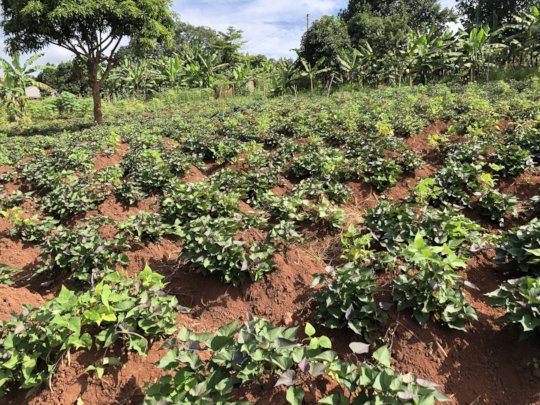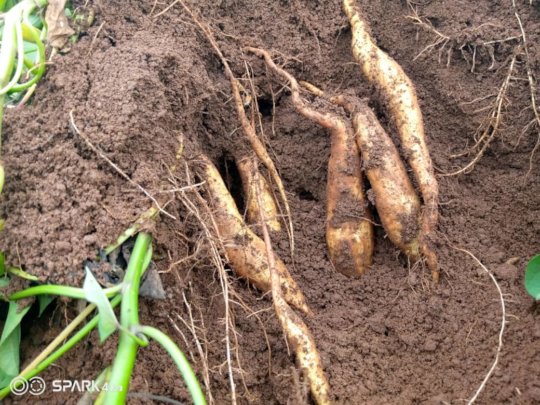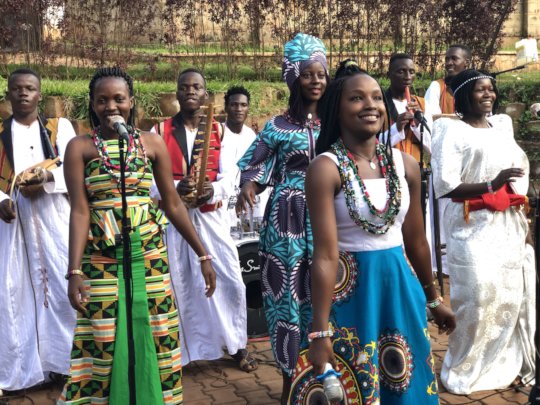 Links:
WARNING: Javascript is currently disabled or is not available in your browser. GlobalGiving makes extensive use of Javascript and will not function properly with Javascript disabled.
Please enable Javascript
and refresh this page.