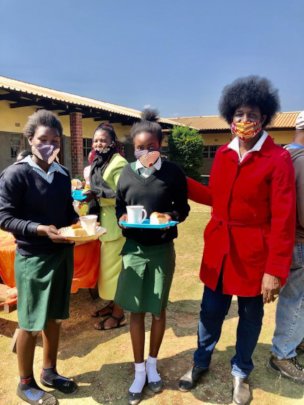 DURING THIS PERIOD WHICH WE HAVE EXPERIENCED COVID19, IT HAS BEEN CHALLENGING FOR THE SCHOOL CHILDREN WHO DEPEND ON THE MEALS THAT ARE PROVIDED DURING SCHOOL TIME. FOR MOST OF THE CHILDREN AT HOPE COMMUNITY SCHOOL THAT IS THE MAIN MEAL OF THE DAY. BECAUSE OF COVID 19, MOST CHILDREN WERE STARVING. WE RESPONDED BY GETTING PERMISSION FROM THE GORVERNMENT TO ALLOW US TO FEED THESE CHILDREN, TO LET THEM GET A MEAL. THE GORVERNMENT ALLOWED US TO BE LETTING THEM COME IN SMALL NUMBERS AT A TIME TO GET MEALS. WE ARE GATEFUL FOR THE SUPPORT THAT YOU HAVE GRANTED TO US DURING THIS TIME, SO THAT OUR SCHOOL CHILDREN DON'T STARVE.
OUR STAFF AND OLDER CHILDREN FROM THE SCHOOL HELP TO WATER OUR VEGETABLE GARDEN. WE ARE CURRENTLY GROWING 8000 CABBAGES AND 2000 TOMATOES MOST OF WHICH WILL BE USED TO FEED THE ORPHANED AND VULNERABLE CHILDREN AT HOPE COMMUNITY SCHOOL.
THE MULTI-PURPOSE HALL STILL HAS TO BE COMPLETED BY FITTING IN ELECTRICALS AND PAINTING.
WE ARE ALWAYS GRATEFULL FOR THE SUPPORT YOU GIVE US. YOU ARE MAKING THE DREAMS OF THESE DISADVANTANGED CHILDREN COME TRUE.
THANK YOU.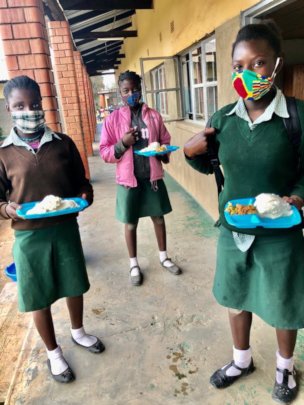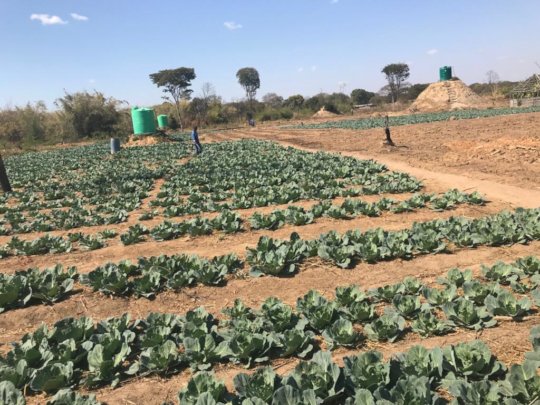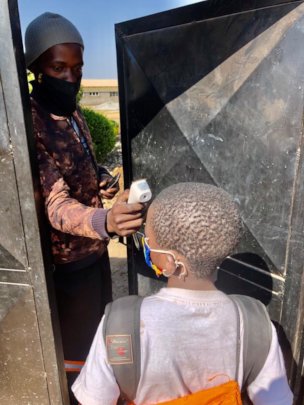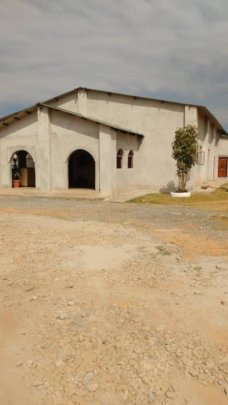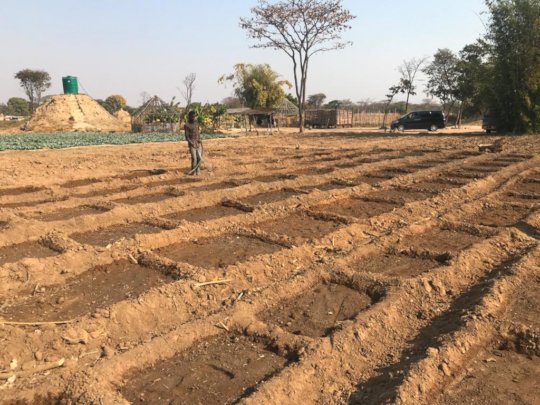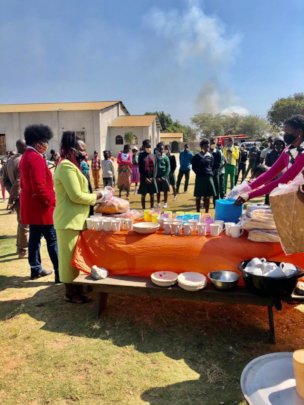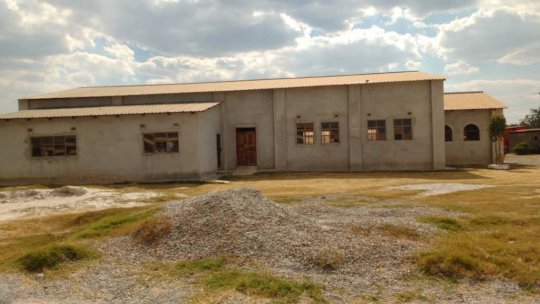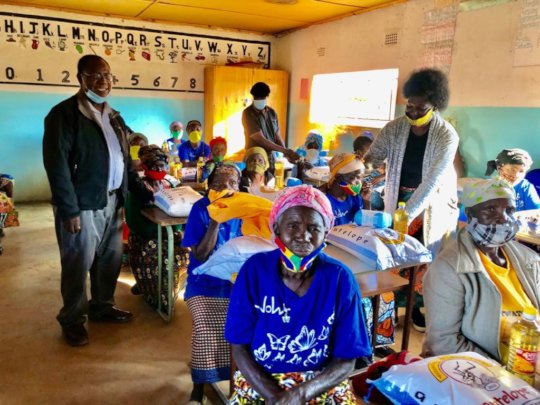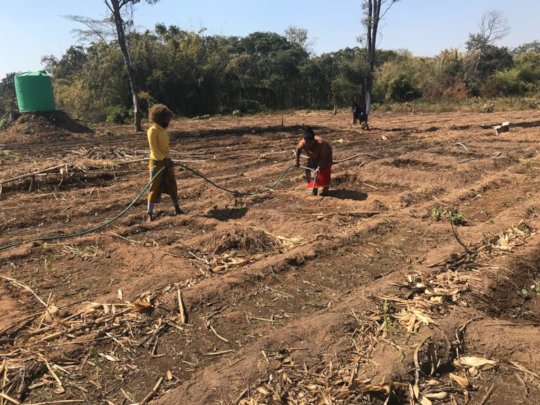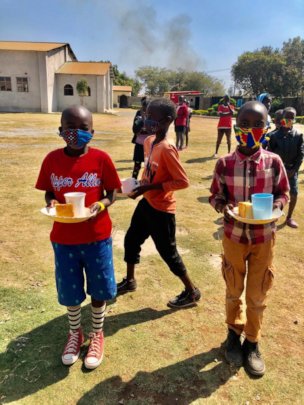 Attachments:
THE MULTI PURPOSE HALL FOR 400 KIDS PLUS AT HOPE HOPE COMMUNITY SCHOOL IS ALMOST COMPLETE. WE STILL HAVE A FEW FINAL TOUCHES TO BE DONE.
THOUGH NOT COMPLLETELY DONE THE HOPE SCHOOL KIDS AND ALL THE HOPE FAMILY ARE EXCITED AND GRATEFUL THAT IT CAN BEGIN TO BE USED.
WITH COVID 19, SCHOOLS INCLUDING OURS ARE TEMPORALY SHUT DOWN. OUR SCHOOL KIDS WERE DEPENDANT ON A MEAL THAT WE PROVIDED EACH DAY THEY CAME TO SCHOOL. WE ARE GLAD OUR AUTHORITIES HAVE ALLOWED US TO LET THE KIDS COME TO SCHOOL TO HAVE A MEAL IN CONTROLLED NUMBERS. WE HAVE CONTINUED TO PROVIDE A MEAL TO EACH OF THESE KIDS USING THE MULTIPURPOSE HALL. MOST OF THESE ARE ORPHANS AND VULNERABLE CHILDREN. THEY COME TO SCHOOL FOR THE MEAL AND THEY GO BACK TO THEIR HOMES.
WE HAVE ALSO SOWN FACE MASKS AND GIVE 2 FACE MASKS PER SCHOOL KID. WE ALSO GAVE SOME SOAPS TO USE TO WASH THEIR HANDS. WE USED THE MULTIPURPOSE HALL TO DISTRIBUTE THESE ITEMS.
WE HOPE SCHOOL WILL OPEN SOON.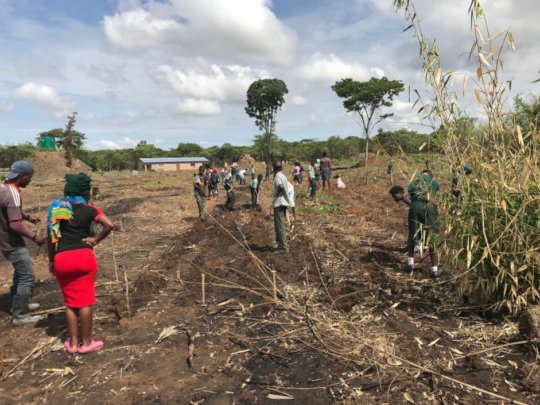 WE ARE VERY EXCITED THAT FINALLY THE MULTI-PURPOSE HALL HAS BEEN ROOFED. WE HAVE STARTED PUTTING FINAL TOUCHES TO FINISH THE BUILDING, THIS IS VERY EXCITING FOR ALL THE SCHOOL KIDS AT HOPE COMMUNITY SCHOOL AS THEY WILL SOON ESCAPE THE RAIN WHEN THEY START USING IT FOR THEIR MEALS, GENERAL ASSEMBLY AND OTHER MEETINGS.
WE ARE ALSO GROWING CORN, CABBAGES, TOMATOES AND OTHER VEGETABLES AT THE FARM. THESE ARE USED FOR OUR MEAL PROGRAMS. THE KIDS ARE EXCITED THAT THEY WILL BEGIN TO ENJOY THESE MEALS IN A ROOFED MULTI-PURPOSE HALL. WE ARE REALLY EXCITED THAT OUR FARM IS DOING FINE. WE CONTINUE TO RECEIVE GOOD RAINFALL, THE ORDER KIDS AT OUR SCHOOL AND THE STAFF MEMBERS ARE WORKING VERY HARD TO ENSURE THAT THE FARM HAS A BUMPER HARVEST.
THANK YOU AGAIN FOR HELPING US FINSH CONSTRUCTION OF THE MULTIPURPOSE HALL.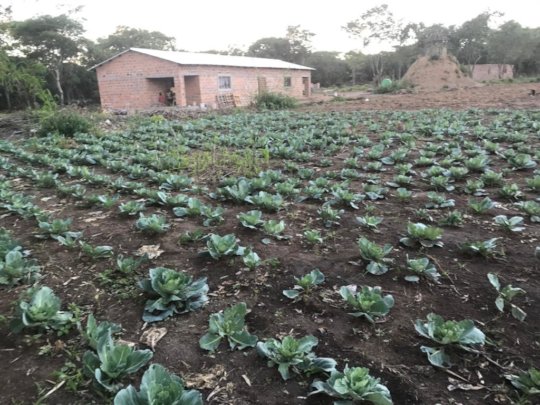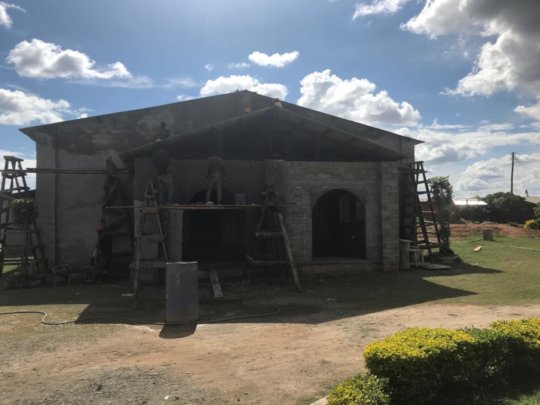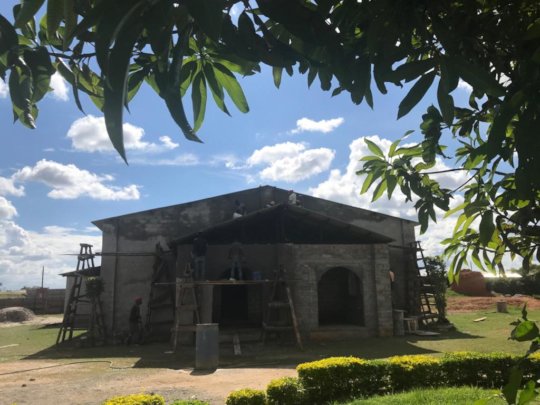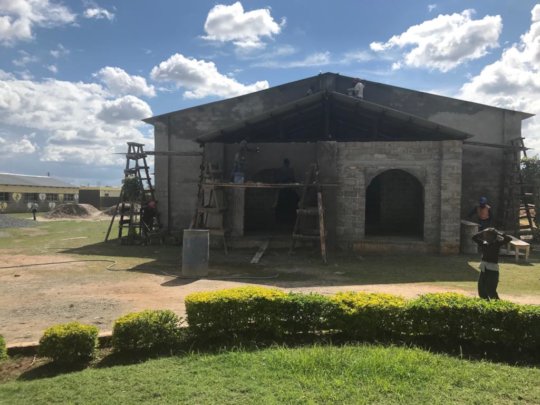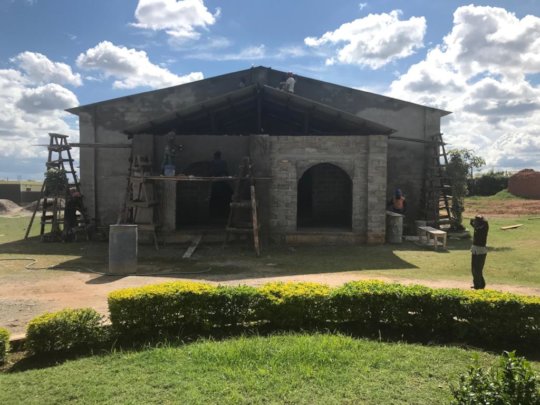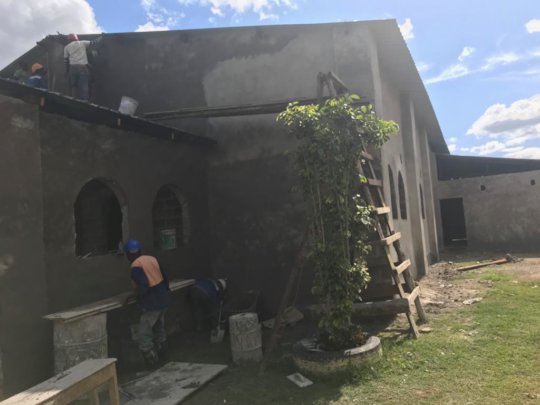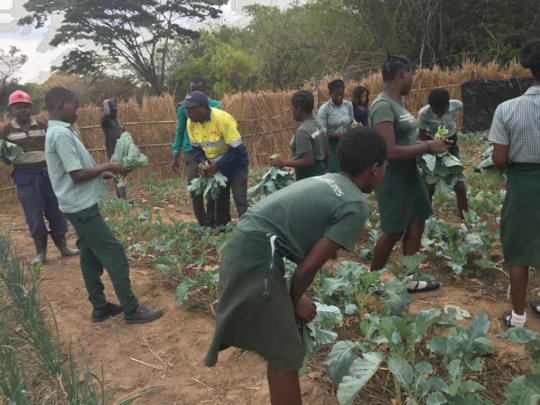 WARNING: Javascript is currently disabled or is not available in your browser. GlobalGiving makes extensive use of Javascript and will not function properly with Javascript disabled.
Please enable Javascript
and refresh this page.