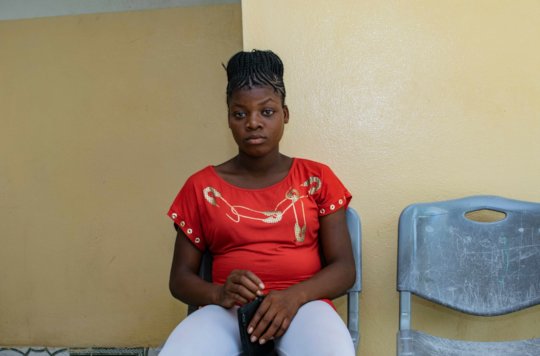 Over the last few months, Project Medishare (PM) has been making efforts to improve the quality of maternal health services provided to women in Haiti's Central Plateau. In addition to preparing to launch the baby box pilot program, PM opened its second maternity center. Located in Lahoye, a remote village near the border with the Dominican Republic, the center will provide women in the area with prenatal and postnatal care, labor and delivery services and family planning counseling. PM also operates a maternity center in Marmont.
Eighty expecting moms at both clinics will be eligible to receive a baby box and essential infant care items, provided they attend at least one prenatal checkup during each trimester, complete all required lab tests and deliver at a PM maternity center.* One of those moms is Maudeline.
Maudeline is 13 weeks pregnant with her first child. She recently visited PM's maternity center in Marmont for the first time during her pregnancy. During her exam, Maudeline learned the importance of receiving prenatal care throughout her pregnancy and she was provided with information about the baby box pilot program. She also received nutrition tips and a prescription for prenatal vitamins, which she received from our pharmacy.
As a young mom-to-be, Maudeline isn't sure how she is going to take care of a baby. She only has a seventh grade education and is not employed. She left her parents' home due to family conflict, and now lives with a cousin. Her boyfriend is a moto taxi driver, and barely earns enough to support himself, let alone Maudeline and a baby. Receiving a baby box would help lift a financial burden, and ensure her baby receives a healthy start in life.
Now that she's aware of what she needs to do to make sure she has a healthy pregnancy and safe delivery, and knows that she can receive items her baby needs, Maudeline is committed to returning to PM's maternity center for continued prenatal care. She also plans to deliver at the Marmont maternity center. She's hoping for a girl.
Thank you for helping expecting moms like Maudeline! This project wouldn't be possible without you.
*Based on feedback from maternity center staff, the eligibility requirements were slightly changed from two visits each in the second and third trimester to at least one visit in each trimester. Tracking of eligible mothers started June 1, with the first distribution of baby boxes scheduled for early 2019.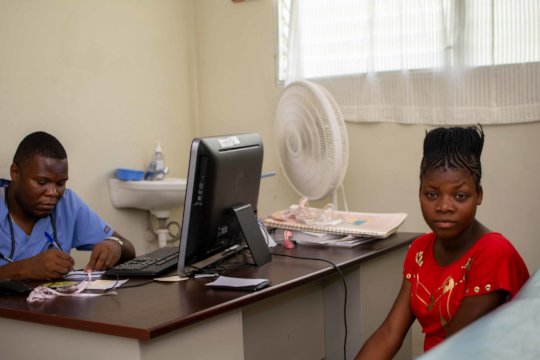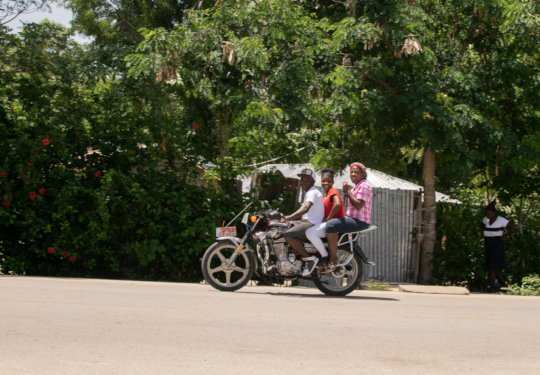 Links: