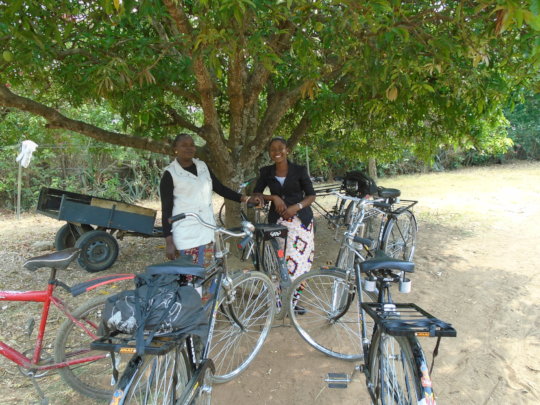 Crowdfunding report 22nd December 2017
The last visit to the 229 children who are receiving food supplements should have been made at the beginning of December, but the rains came early so everyone in Katete district has been working in the fields since then. Tiko also gives the crew two days off to tend their own fields each week during this planting time. This meant that the facilitators were not consistently available and in any case,would not have found mothers and children for the meetings which take place in the open. February is the time for weeding, so that will be a better period for our visit and in the meantime, we hope that the children are still benefitting from the food supplement and their improved diet.
In fact, we started with what to most donors would seem to be a simple project, but in rural villages in Zambia this brought to light problems you would not have thought of!
At least three visits were made to each village and as well as some obvious progress, they showed up obvious cultural differences. Let's admit that, by Western standards, many of the visits started pretty chaotically – the mothers are not there since often women take their children to visit relatives (any report of some relative not being well calls for a visit) and children from one village may be found in a different one; a funeral is taking place and everyone has to attend that as per tradition; some other village activity was planned, but not communicated to our facilitators – a myriad of reasons why appointments had to be changed or single families be found on other days.
When trying to find a mother and child again, there may be a problem with names. The mothers change their names the moment their babies are born; they become 'mother of …" and, with a number of children, that becomes really difficult. Moreover, most people in Katete have Banda or Phiri as their surname. Using first names works very well within Tiko, but outside it is not easy to always identify people.
In the local culture verbal communication is limited. Although they love them dearly, adults do not talk to babies or toddlers. They believe that it is no use talking to somebody who cannot yet talk and the Western way of talking to babies (and dogs) seems totally mad to them. The result is that children's language development is delayed and, as they rarely learn to speak clearly, the whole community basically mumbles. Girls in particular must avoid attracting attention and will not be able to speak up loudly other than with their peers. Add to this the fact that the Tiko facilitators have limited education themselves and their questions are not taken as seriously as one would wish. Moreover, if people don't understand or don't like a question they simply do not answer.
One also has to take into account that for the people here 'food' means 'nsima' or maizepap, - (now for some mixed with cassava) or porridge, which needs cooking. This usually takes two hours on an open fire for which wood first has to be collected. There are no ready-made meals or special foods for toddlers to make up five feeds per day. The idea of mashing fruit and vegetables for small children is new and in any case, this is difficult to do for women who are often without utensils that most people elsewhere would consider minimal basic equipment.
Tiko is working on this and hopes soon to be able to supply some nourishing foods that do not require cooking such as tasty vegetable or granola bars. But that won't be easy: Even the crew at Tiko, who should be used to my funny ideas, were not impressed by the roasted sunflower and pumpkin seeds that are so popular in many parts of the world including Zambian towns. Remember that in a traditional society changing tastes is a multi-generational task!
Enough of these problems. We are pleased that we can report that many mothers sent messages to tell us that their children were growing well and that they wanted more ONENEPA. Definitely, something good has started to happen and next time we will send some data. Thanking you all from the bottom of our hearts and wishing you a contented Christmas –
yours ever Elke and the Tiko crew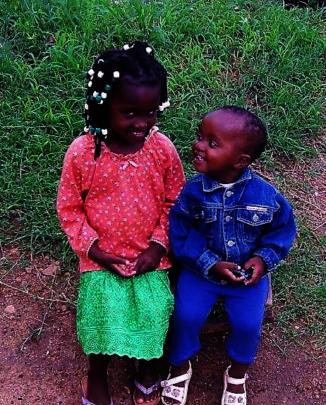 Links: