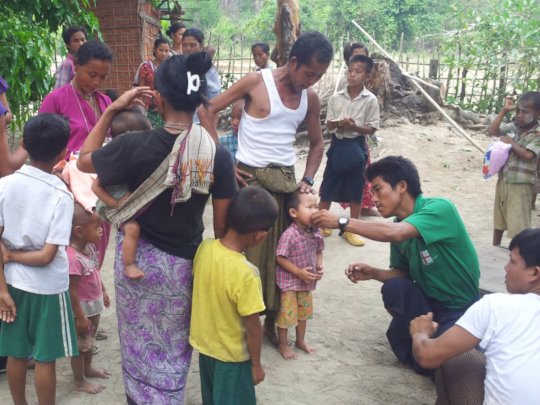 Our Community Health Workers (CHWs) and Traditional Birth Attendants (TBAs) offer life-saving medical treatment and education to thousands of rural villagers throughout Chin and Rakhine State. To do this, they travel many miles in boats, on motorbikes and on foot through jungle terrain. In western Myanmar, the monsoon season lasts from May to October each year, with heavy rains and strong winds making these journeys even more perilous. Yet despite the dangers, our team are committed to reaching those in need.
One of our health workers, Soe, faced many difficulties while conducting medical visits. He wrote, "Due to road difficulties, I was not able to reach the more distant villages. I had to stop in one village for one week because there was no way to travel out, the river was flooded and we could not cross".
And the flooding was not the only challenge Soe faced carrying out his Health & Hope duties, "On my way back from collecting data, I and my fellow worker became ill and had to be hospitalised for a few days before continuing on our journey back to the training centre in Sittwe."
Nowhere is the support offered by our health workers more vital than in situations like those found by Khai in the Pingyawa refugee camp. "The refugees I spoke to had been forced from their villages due to fighting," he reported. "They now have no homes to return to, and their condition is so terrible. There is no toilet, proper housing, no place to stay, no water to drink and no school for their children." Khai found three of our health workers living in the refugee camp, doing what they could to bring health and hope to the villagers there faced with such dire circumstances.
Due to the dangers associated with travelling during the monsoon season, Health and Hope schedule the majority of our operational work to take place between November and April.
One new training course that we are particularly excited about over the coming year, is a 'Train the Trainer' project, that will expand our maternal and child health programme to our most experienced indigenous health workers. Equipped with leadership skills and training, they will be able to proactively pass on their knowledge to new TBAs who are unable to travel to our training centre in Lailenpi.
The new trainers will also be taught how to support and monitor the work of our growing team of TBAs, allowing us to record our impact in a more effective way. By facilitating this peer-to-peer knowledge transfer, and improving our evaluation processes we hope the knowledge which is passed on will provide long-term impact to future generations.
If sufficient funds are raised, we will run our Train the Trainer programme from March 2018 to March 2019 as a one year pilot. Following the pilot we hope to recruit and train more indigenous trainers over the coming years.
Finally, if you haven't already seen, we've recently released our latest Annual Report. This is available to download on our website if you would like to read more about our work over the past year.
We are so grateful for your partnership in bringing health and hope to rural villagers in western Myanmar.
Thank you!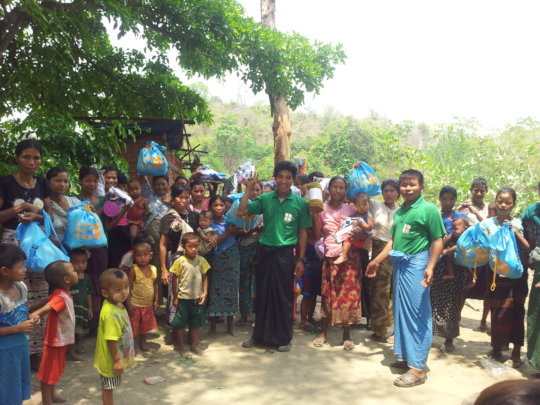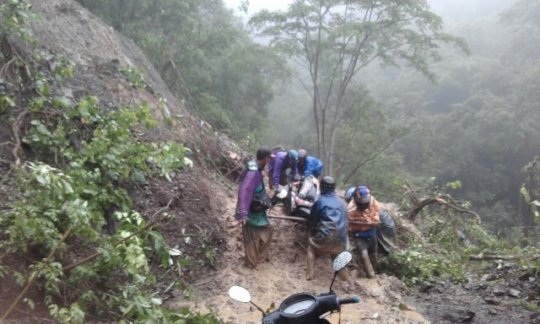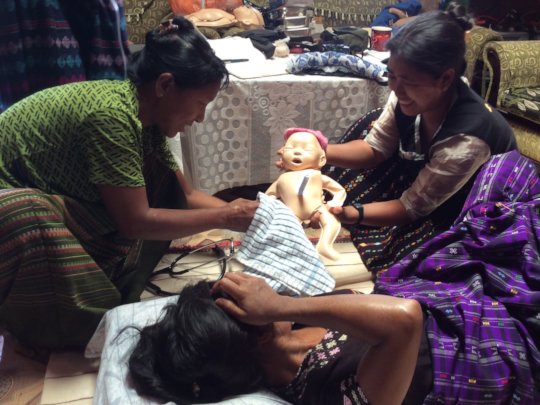 Links: