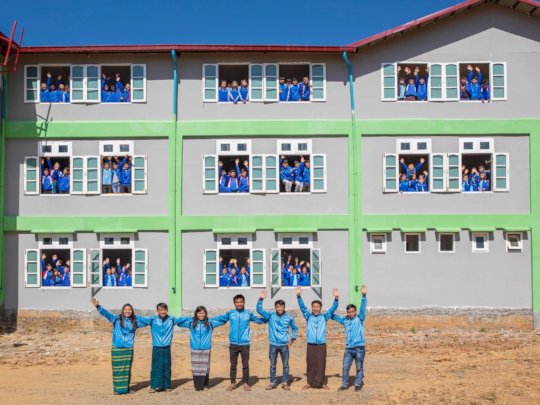 Education for All was launched in June 2019, and is a long sought-after education initiative which aims to tackle the dismal Grade 10 pass rate amongst 'repeater students', who have attempted to take the Grade 10 exam at High School and failed. Without support, these students have no further opportunities to study and are unable to find employment.
The education system in Myanmar currently excludes rural, poor, ethnic minority children due to language barriers, location, poverty, and curriculum content. Pre-school coverage in Chin State is severely limited and the levels of supervision and quality of teaching vary widely. Children often receive no teaching in their ethnic language. These problems continue into primary school and beyond, which, combined with high levels of household poverty, contribute to extremely high drop out rates. As a result, less than 5.5% of youths will make it through school to pass their critical Grade 10 exams.
Last year, over a 9 month period, Education for All provided 96 students from 30 remote villages targeted education, aiming to significantly improve the Grade 10 matriculation rate and future life opportunities for these students.
Student Results
National Grade 10 exam results in Myanmar were released on 9th August 2020. The national average showed that 32% of students passed their exams.
Mon State, the leading state for many years in Grade 10 results, dropped from a 37% pass rate in 2019 to only 34% in 2020. Yangon, representing by far the most urban areas of the country, was consistent with the prior year scoring 32.8%.
Chin State as a whole scored 21.2% this year, slightly higher than last year, but in Lailenpi, the small town where the project is based, the pass rate was only 14.2% (38 out of 266 students). The government school this year only achieved 10% and only 10 out of 112 students from the rural villages attending the examination centre passed (9%).
Given this context, we were delighted that in the first year of the Education for All project, we achieved a 31% pass rate with 27 out of 87 students passing their exams.
We are so proud of the Education team and their hard work that has resulted in such a successful first year of the project. Especially given that the staff were relatively inexperienced in teaching and the project took in students that had previously failed their exams without any selection and so there was significant work needed to develop their understanding of the curriculum.
Without your support, only 9% of students coming from remote villages would have passed their exams based on the performance of the examination centre. Achieving 31%, a pass rate consistent with major urban areas, and almost 10% higher than the local private school (which has been operating for almost a decade) was a major accomplishment.
You may remember previously reading about one of the students, Ester, who is delighted to have passed her exams and is excited to pursue her dream of becoming a nurse to help her community.
Student Testimony
Sahnei is one of the students who attended the Education for All project after failing his class 10 exam eight times. He was originally in the same class as Dipar, one of the FEP graduates who is now teaching as part of the Education for All project.
Dipar recalls meeting her old classmate when they were enrolling students: "Yesterday when I was receiving the students for Education for All, unexpectedly I met one of my Year 10 classmates. Incredibly, he has been trying to pass class 10 since 2010 when I was also taking the same exam. As soon as I met him, he said to me: "I really need your help to pass my year 10". I am so touched by what my friend said to me. I really hope and pray that this project will be a blessing for many students."
Sadly, the frustration of failing his exams so many times and limited opportunities for his future, had left Sahnei in a bad place. This is what Sahnei had to say:
"Since I failed year 10 so many times, I had lost hope and had started taking drugs. It was hard to make the decision to come to the Education for All project as I was shy and embarrassed to be a student of some of my friends. But I enrolled in the school and my life was changed. The teachers helped me so much in doing my lessons and we also did devotions, Bible reading and praying. It really touched my heart and changed my life.
In March I took the Grade 10 exams for the 9th time. I am so thankful to Dr Sasa, the Health & Hope team - by the grace of God I have passed my exams!
Now I have hope for my future - I really want to work for my people. I am already helping students in my village who are studying Grade 10. Finally now I can look for a job. And I would like to do a distance learning course for University to further my studies."
We are so grateful for your support in helping us to launch the first year of the Education for All project. Despite the incredibly challenging context and many lessons we have learnt, we have seen the students flourish in their confidence and understanding throughout the year. Even though many students require ongoing support to pass their exams, we were delighted that the project achieved a strong result in its first year.
What is next?
The team are now busy preparing for the next year of the project - the start of which has been slightly delayed as a result of the COVID-19 pandemic. As soon as the exam results had been published, the team opened up applications for the coming year. A total of 183 students applied, of which 158 have been selected to enrol in the project. 16 of those successful students are refugees currently living in Internally Displaced People Camps due to ongoing conflict. We are excited to welcome our new students in due course and to create a space for them to thrive and grow under the care and guidance of our Education Team.
Thank you again for your continued support of our work.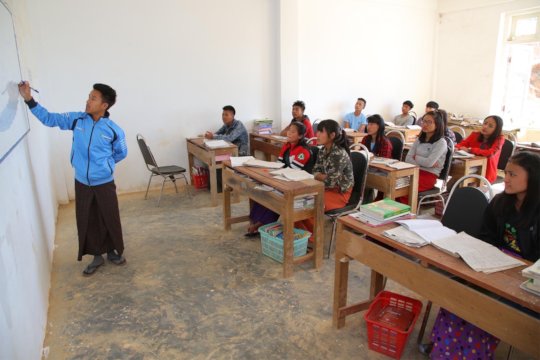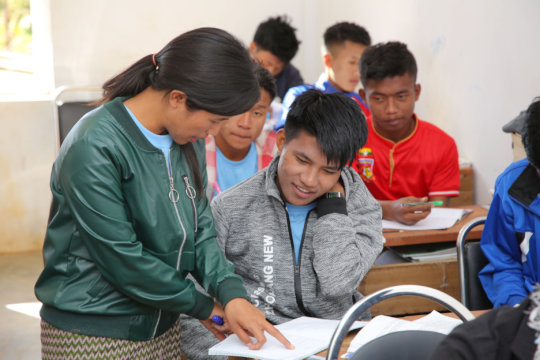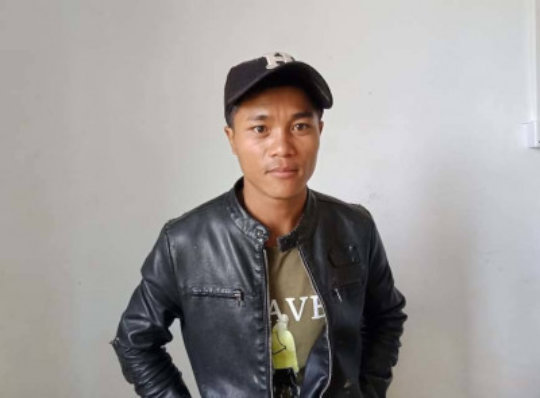 Links: