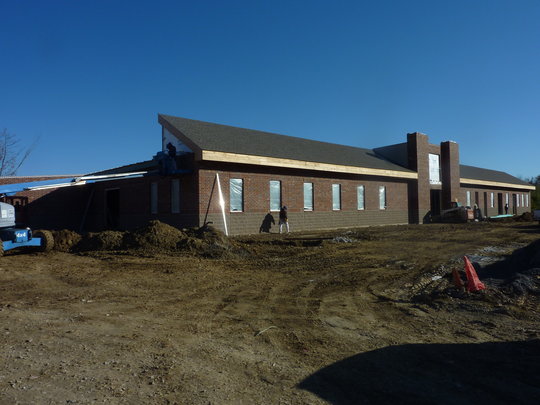 The new Boys and Girls Club of St. Charles County is scheduled to be completed and ready for occupancy in May, 2014. The new facility will replace the current 60 year old structure that does not allow for many of the valuable programs made available by the Boys & Girls Club of American to be offered to our boys and girls. There is insufficient space, the roof leaks and maintenance has become nearly cost prohibitive.
The new facility will allow us to serve more members, while reaching out to those who need us the most. Currently over 70% of the children we serve are considered to be "at risk", meaning they are living in or below the poverty level. For many of the children we serve, the free evening meal we provide is the only food they receive until they go to school the next day. It is a known fact that children do not do well in school if they are hungry. Their concentration level is low and they become restless and not interested in participating in the classroom. Today's children will be tomorrows leaders.
We have not reached our Capital Campaign Goal and continue to fundraise. All support and donations are greatly appreciated. No donation is too small.
One day in the life of a child can make a huge impact on their future.
One caring adult can create an unbreakable bond with a vulnerable child that will last throughout their lifetime.
One Boys & Girls Club can offer hope for an entire community.