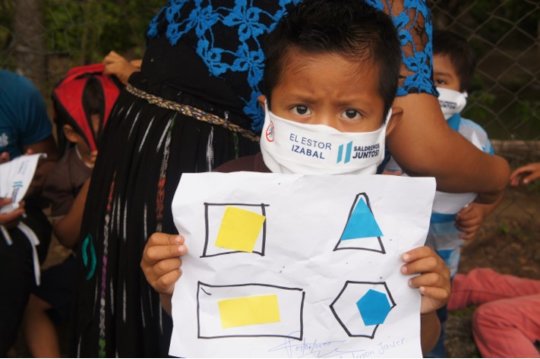 Head teacher Emanuel sounded the alarm. "They are down to only tortillas." It was early May and our friends in the rainforest village of Seacacar had already survived six weeks of quarantine. Worldwide we were given no time to prepare, but for Mayans living in a forest, this virus meant much more…probable starvation. These subsistence farmers plant in mid-May and harvest in September. During the dry season from November to April, the Q'eqchi Maya typically work for larger companies, preparing fields for planting. With those earnings their families eat. But companies were closed; the quarantine stopped everyone. In Seacacar there would be no food for the next three months. From Books to Brilliance (FBTB) and partner organization, the Rios Fund, had to act immediately.
Word went out to Rotary clubs. An online fundraiser garnered enough funds to feed the village for three weeks. Donations continued, ensuring an additional two weeks of food. FBTB liaison Emanuel recruited volunteers, shopped the markets in nearby El Estor, and delivered seventy-five gunnysacks filled with rice, beans, and oil to the village center. Masked citizens gathered with tears in their eyes, signed for their family's ration, and praised all involved in this effort to feed their community.
Still schools were closed, and endlessly hungry children had little to do. A new program called Soup and Stories, or Leer y Comer, would encourage Seacacar's youth to continue reading. Parents would cook a nutritious meal and serve everyone participating in this educational activity. The older kids would read stories to the younger ones. Requirements to participate were 1) keep hands clean 2) wear facemasks 3) maintain distance, and 4) bring your own dishes.
We received this update from Soup and Stories Director Emanuel Carrera:
Because of donations From Books to Brilliance in June, the Soup and Stories program was a big success, providing Seacacar communities with opportunity and hope. Although classes were suspended throughout Guatemala due to COVID-19, Seacacar children were able to benefit from a daily 90-minute reading lesson followed by a nourishing meal. Extreme poverty affects almost all Seacacar families, who are without fixed incomes, so the students' parents were happy, relieved, and motivated to have their children take part. We managed to feed 116 people even though the prices of daily consumer goods were higher than usual because of the coronavirus. We bought our rations from vendors in the village of El Estor, which meant we could help support the local economy as well.
Additionally, (one of your donors) generously sent money for washable, reusable masks for each of the program participants. Everyone wore their masks as though they were "in uniform." As you can see from the photographs, we put names on the masks, so that if any went missing, we could identify who they belonged to. All involved in the program took every precaution when it came to hygiene, disinfecting their hands and arms with gel alcohol and observing social distancing always. Because the routine was new to us, I will admit it took some getting used to!
Many thanks for your efforts and dedication to the Seacacar community project. Truly everything is part of a chain of aid.
Thank you GlobalGivers! Your continued generosity plays an enormous role in the future of a people, a forest, and a life-giving river.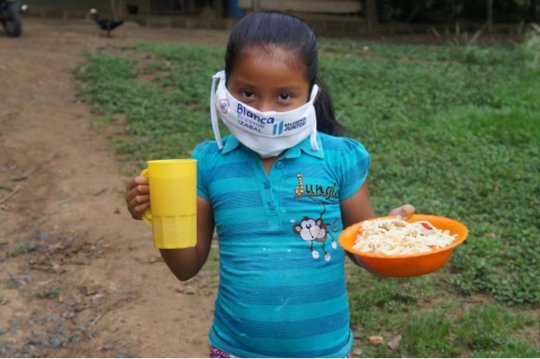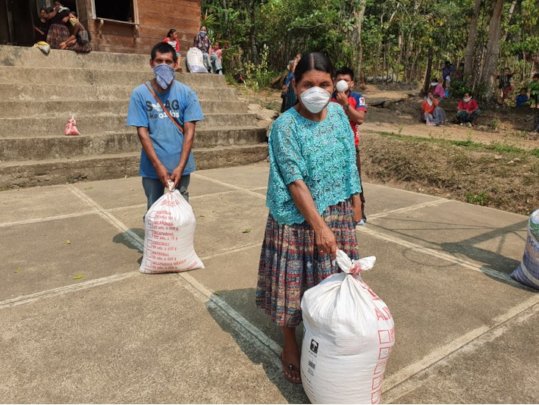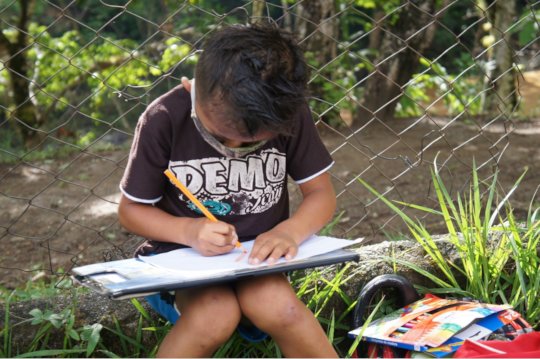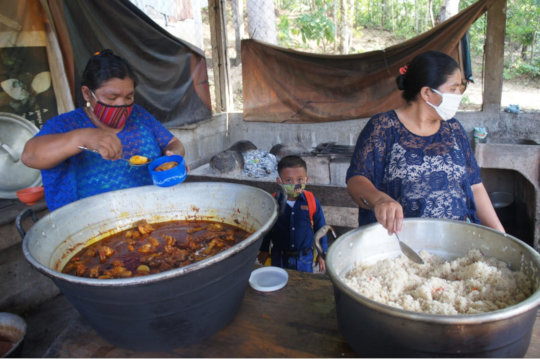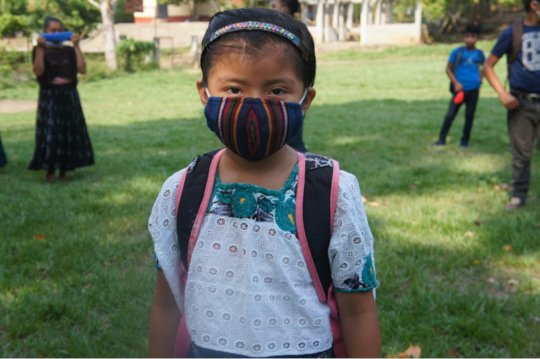 Links: