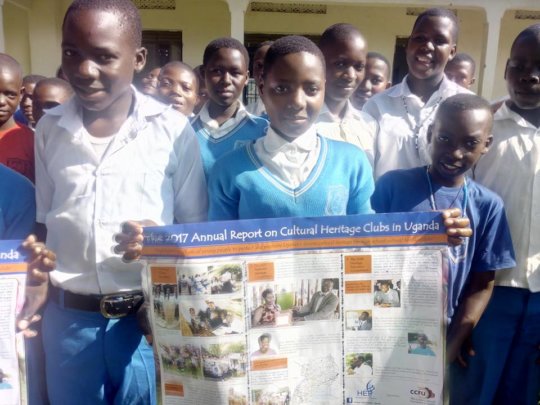 Last month, a team from our partner organisation the Cross-Cultural Foundation of Uganda (CCFU) visited cultural heritage clubs in Karamoja Region, in north-eastern Uganda.
Heritage clubs bring together students of diverse ethnic backgrounds who believe in the importance of promoting and preserving cultural heritage. They share experiences about their cultural backgrounds, learn about heritage in general, carry out activities to preserve cultural heritage, promote and express their cultural identity and learn to appreciate other peoples' cultures.
We are so grateful for the support you have given to helping achieve these goals through our 'Encourage African Youth to Embrace their Heritage' project. Thank you!
The schools receive support in the form of training, teachers' toolkits, heritage maps and other learning aids. The heritage club members receive 'Heritage Passports', heritage inscribed pens, caps, t-shirts, bracelets and other motivational materials.
It was wonderful to see how the heritage clubs in Abim and Moroto Districts were progressing and the enthusiasm of the young people involved!
CCFU have also recently also undertaken a teacher training programme in Kyotera in Southern Uganda. The training was opened by Mr Mathias Mukoye, the Acting District Education Officer who urged teachers "to promote the appreciation of the cultures of Uganda, including languages", stressing that CCFU's heritage education programme is helping to realise this objective.
Participating in heritage clubs brings many benefits to young people and their teachers. From respect to their cultural identity, confidence and self-esteem to discovering new skills and talents that may be a potential source of future income.
Our video competition was a great way to stimulate the creativity of young Africans and to grow appreciation for their culture and national cultural diversity.
Thank you for making that happen and for your continued support of our project and partner organisations in Sierra Leone, Uganda and Zimbabwe!
With renewed thanks
Catherine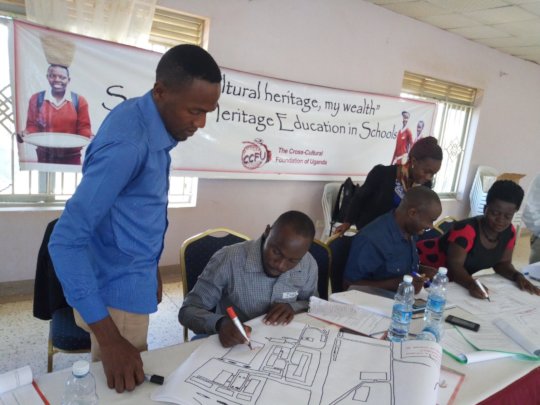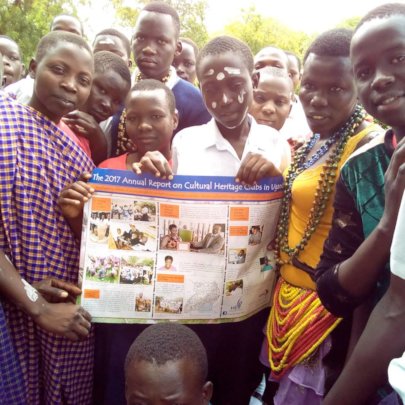 Links: